Things To Consider Before Becoming A Makeup Artist
Author: Michelle Teeken Date Posted:14 January 2022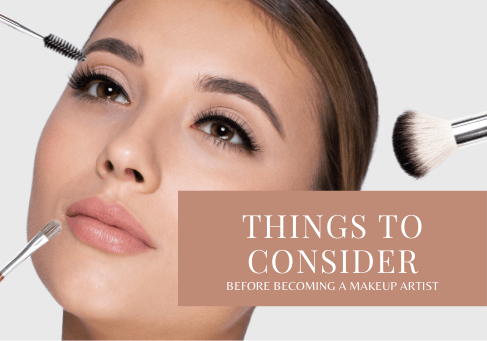 So you want to become a freelance makeup artist and start taking on clients? Here are some things to consider before you decide to take the leap!
BEING A MAKEUP ARTIST IS AN INVESTMENT.
Before starting, we suggest attending makeup school to amplify your knowledge and techniques. At the end of it, you will also become diploma certified. Spend the money and invest in quality firsthand training and learn from the experts who know all the tricks of the trade.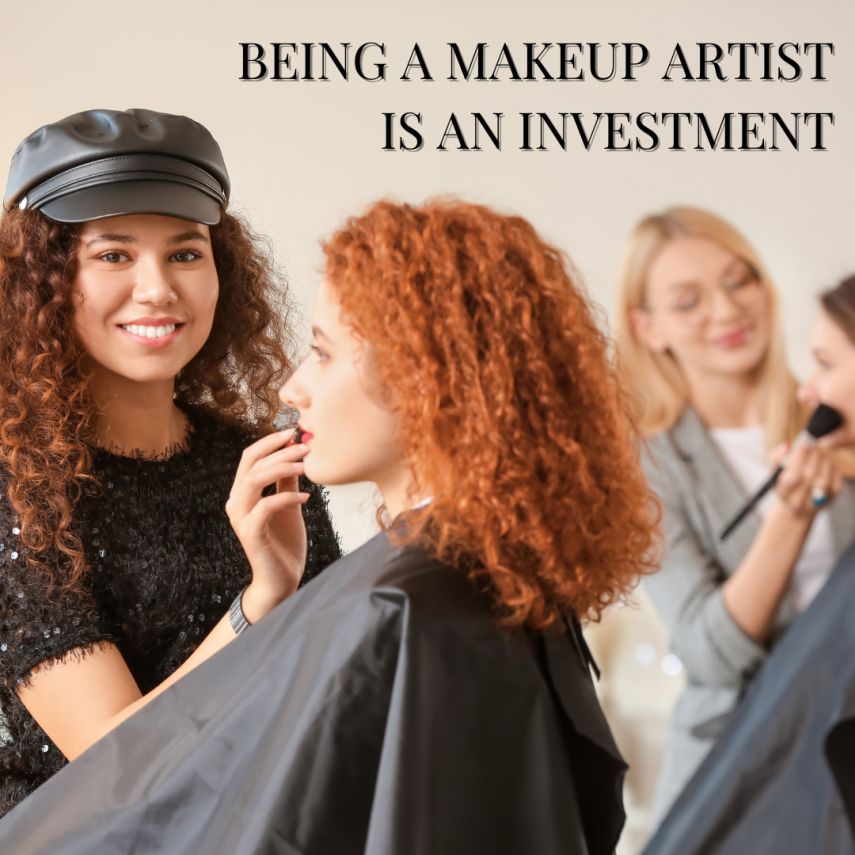 Makeup products and equipment are also expensive, so be prepared when building your kit. Luckily, most brands offer makeup artist discounts. That way, you can constantly update your professional makeup kit without paying full price.
MODELROCK is thrilled to support artists through our 'PRO CLUB CARD' and invite industry professionals to be a part of the exclusive special offers throughout the year, seasonal releases, and our ongoing industry discount across the MODELROCK range.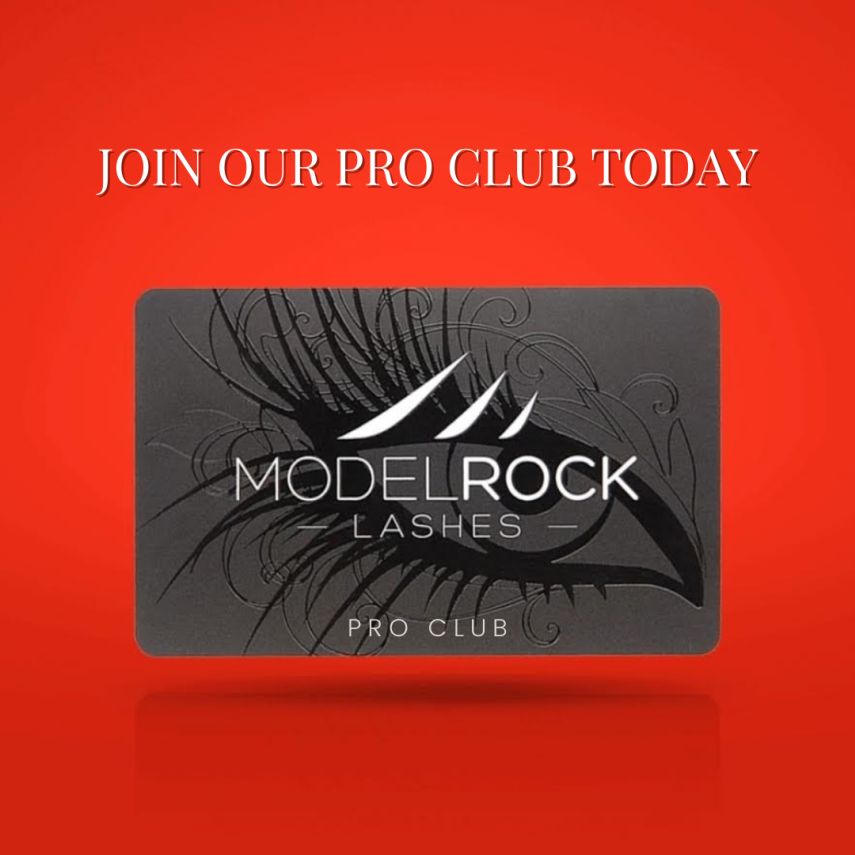 RESEARCH PRODUCTS AND COMPANIES.
The wrong type of products will destroy your career. Your client is paying good money for the service, so make sure you do your research and find professional products from reputable companies. As mentioned above, by attending makeup school, the industry professionals will be able to assist you and recommend what products to invest in.
Unsure on where to start with building your kit? We've put together a list of 'MAKEUP KIT MUST HAVES' for your convenience!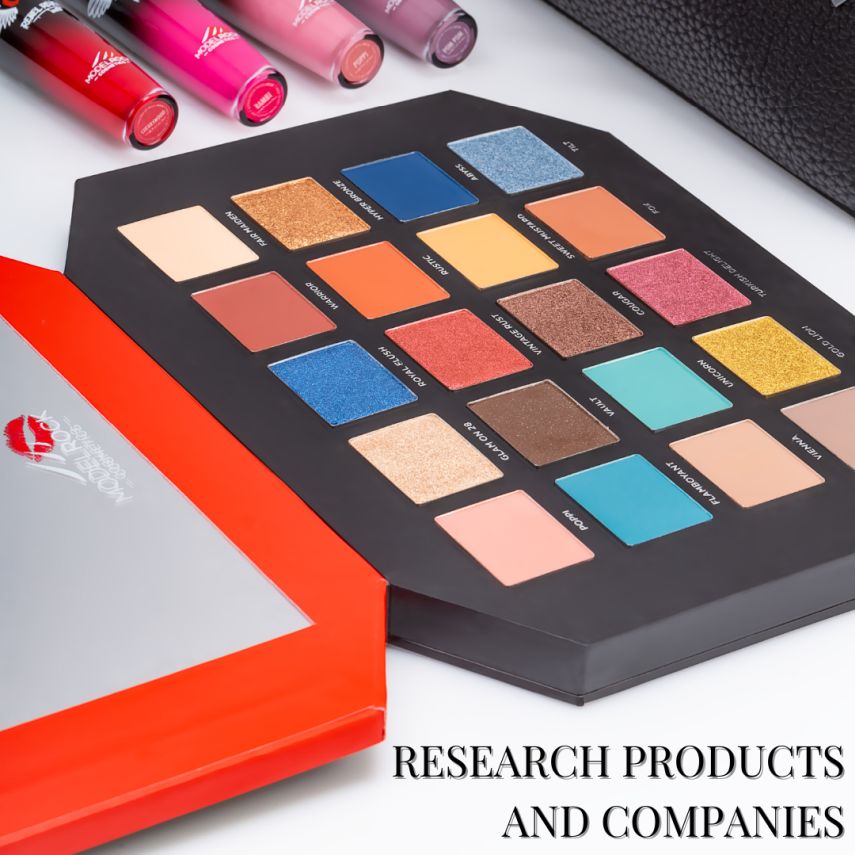 BE PREPARED FOR WEEKEND & HOLIDAY WORK.
Working as a freelance makeup artist sounds just like a dream, but it can be tiresome. Forget your typical 9-5 job, your work hours and schedule will be all over the place. Be prepared for early starts and late finishes, especially when you have special occasions and events. Doing this line of work also means sacrificing part of your own social life.
Another thing to take into consideration is that there will be days where you may not have work at all. Makeup artists working through the COVID-19 pandemic know this all too well. It has affected numerous industries with events being cancelled, resulting in clients needing to cancel and/or reschedule their appointments. No work means no pay, which brings us to the next topic.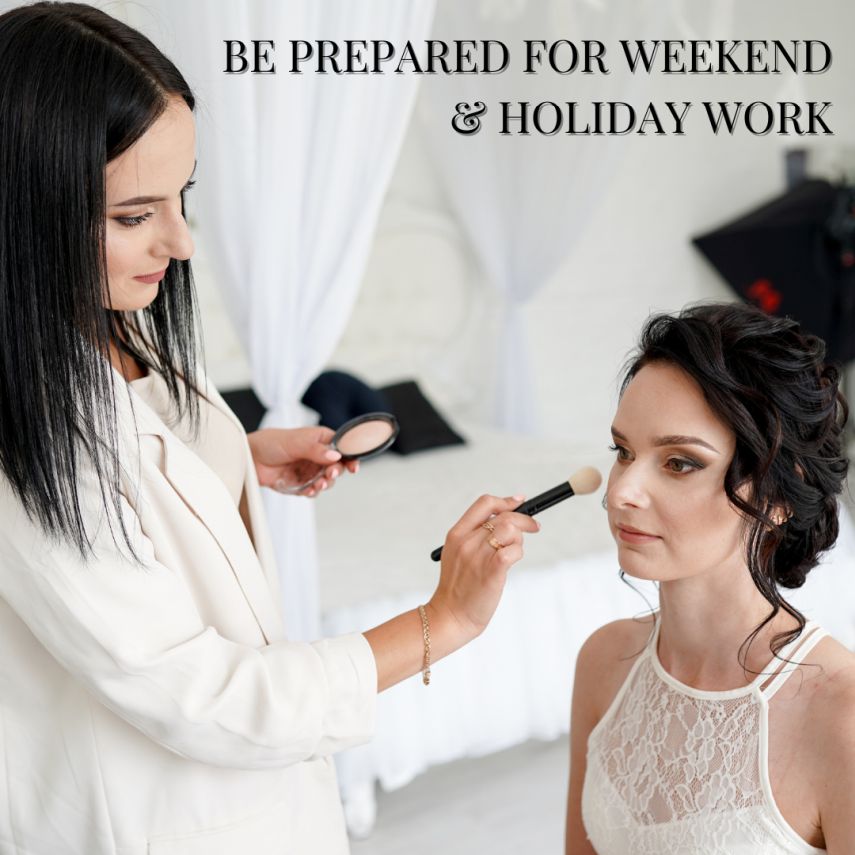 YOU WILL UNLIKELY BOOK OUT STRAIGHT AWAY.
It takes time and effort to build up your clientele. When starting out, you may need to have a second job to ensure a steady income. To build a clientele, you will need to learn how to market yourself. Stay active on your social medias and build up an excellent quality portfolio with plentiful photos.
Check out our blog on 'HOW TO TAKE BETTER MAKEUP PHOTOS' for tips and tricks on how to snap the perfect shot of your work.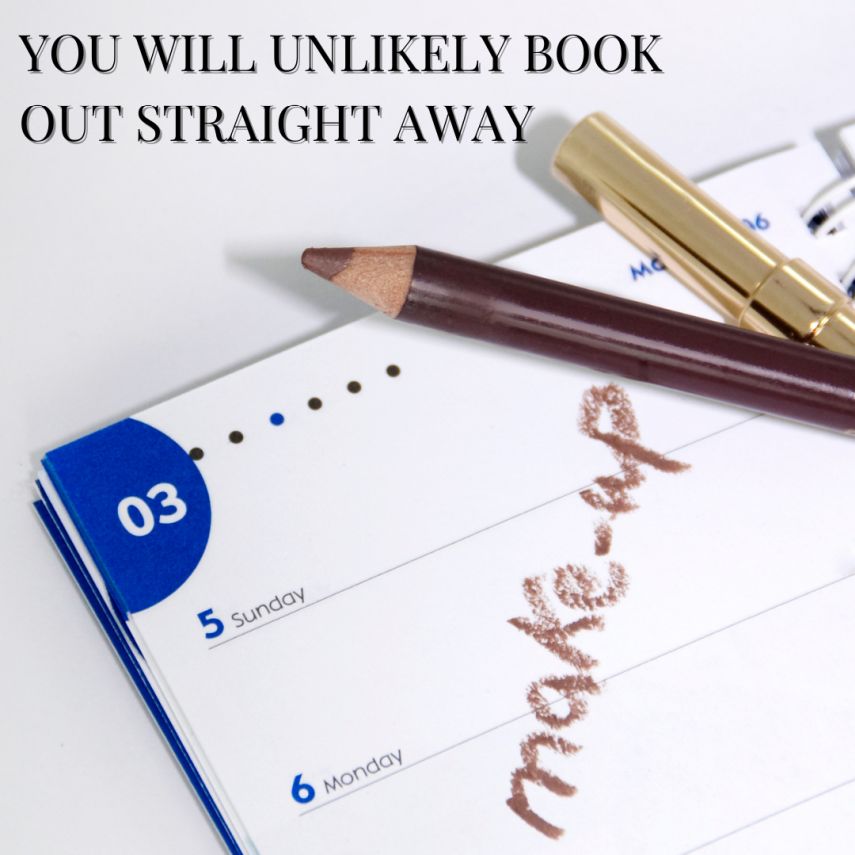 CALCULATING YOUR RATES.
You will need to work out your rates based on your location and experience. Do your research and see what other makeup artist in your area are charging as a reference. As you become more confident in your craft, faster in your application and the quality of your work increases, consider increasing your rates as time goes on.
On the other end of the spectrum, do not undercut industry standards trying to get more clients. This is not profitable or sustainable as you need to get your prices right to keep surviving. Take into consideration your products, equipment, rent, electricity, laundry, business running expenses, advertising, insurance… and if you travel, do not forget your car maintenance and travel expenses.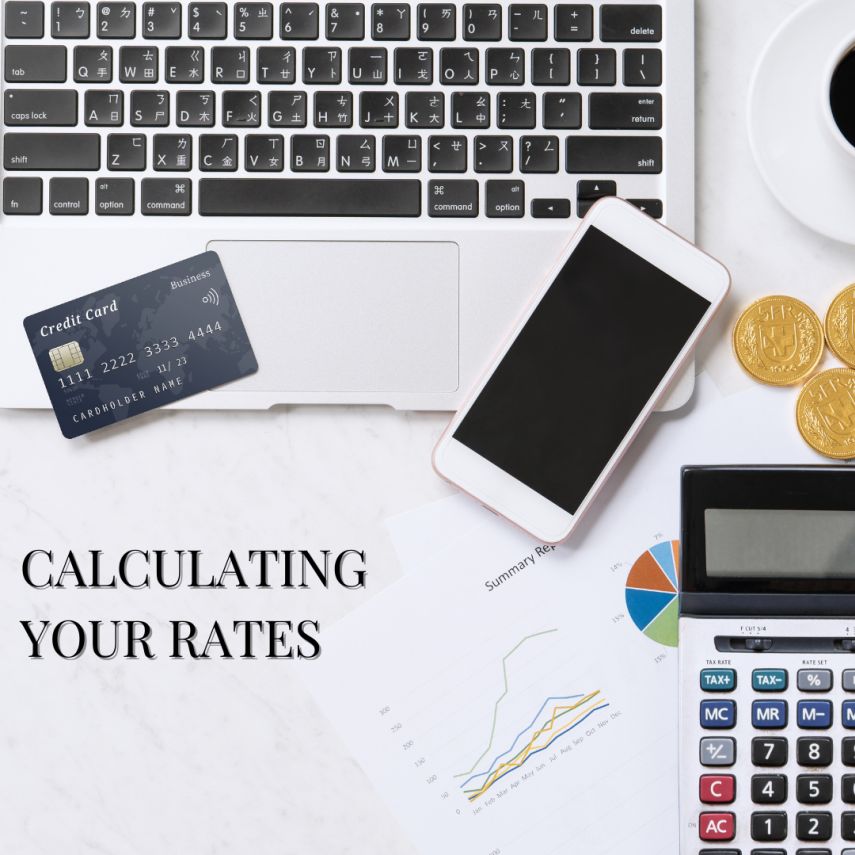 BE COMFORTABLE WORKING WITH CLIENTS.
Not only will you need practical skills, but excellent customer service and communication skills are just as important. Great listening, verbal and nonverbal skills are required in this line of work. If you are uneasy or awkward, it can make your client feel uncomfortable. Be friendly, but still portray a professional image. A good reputation is crucial to survive in this industry and will result in clients rebooking in future.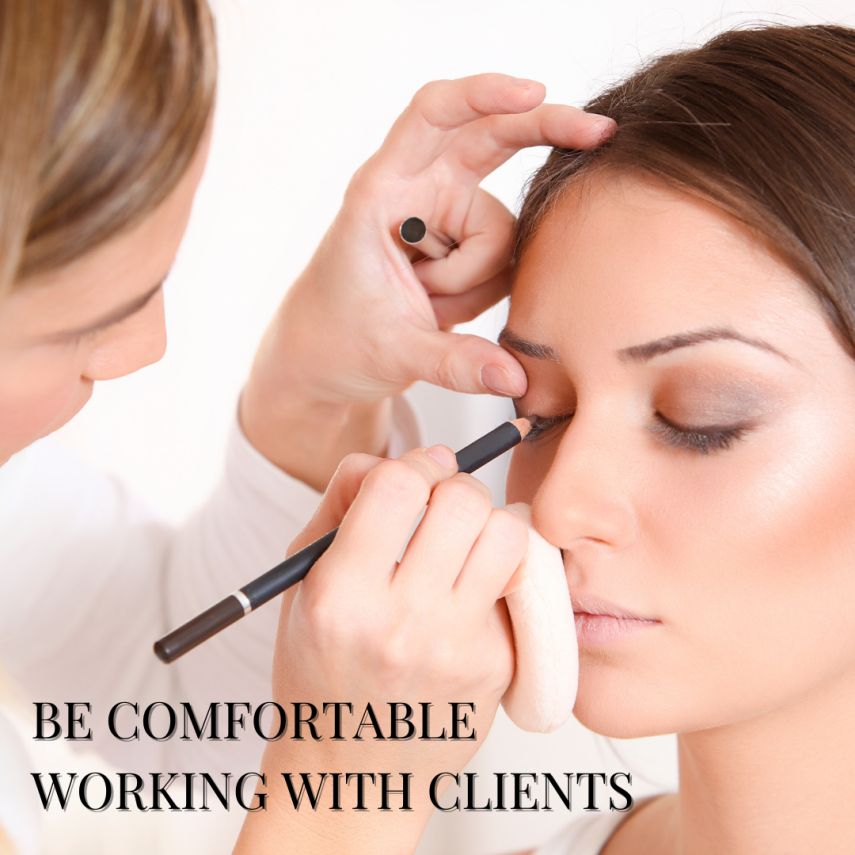 IT'S A COMPETITIVE INDUSTRY.
Comparison is the thief of joy. You will always have competitor makeup artists trying to get the same work as you. Focus on your own craft, be patient and do not compare your work to others as it all takes time and experience. Not every client who enquires will book, do not take it to heart.
It is easy to get caught-up in numbers but know this: Your follower count or number of likes does NOT determine your skill, worth or success. Stay humble and NEVER think you are better than anyone else, because there is always someone in the world better than you. That is a fact.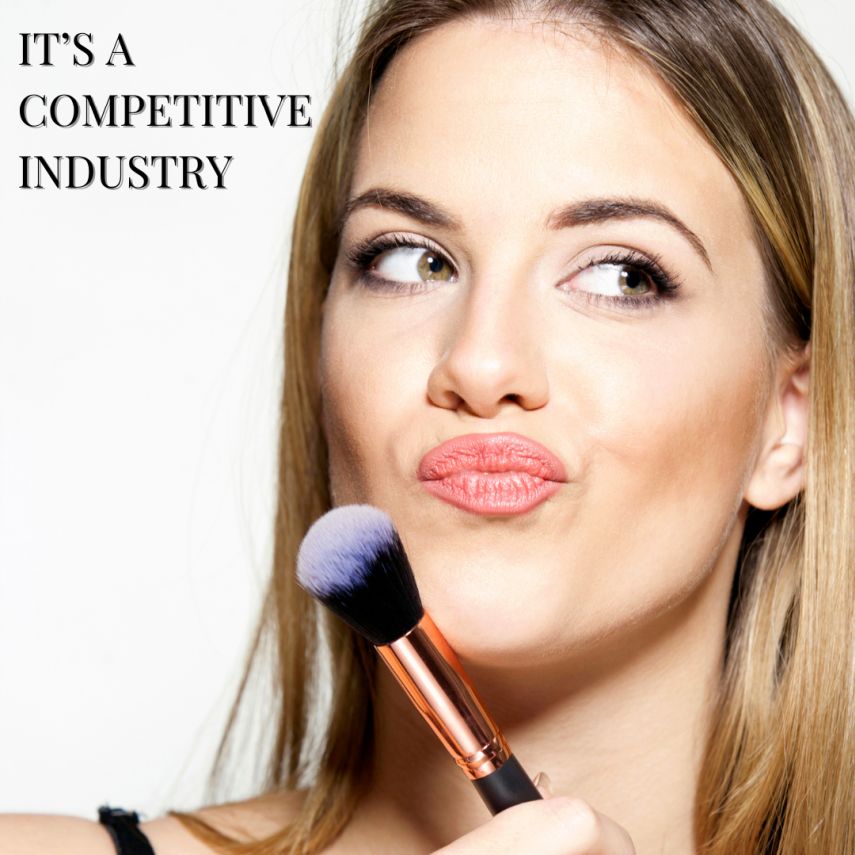 We hope this gives you some insight on what to consider before becoming a freelance makeup artist. Are you already a freelance makeup artist? Comment below what your favourite part of your job is!

---
Leave a comment