How to Do Camera Ready Makeup?
Author: Michelle Teeken Date Posted:24 December 2021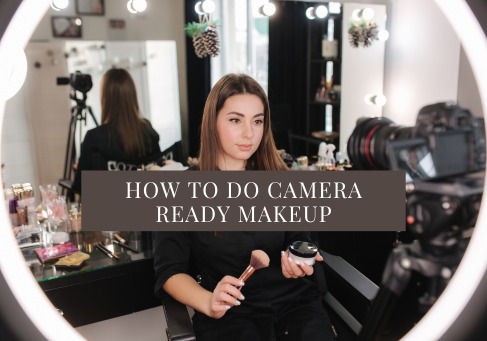 Does your makeup not look the same in person as it does on camera? Does it look flat and undefined? Perhaps the quality of your photos don't do it justice? Make sure your makeup looks good in all your snaps and videos with our tips on getting a camera-ready look.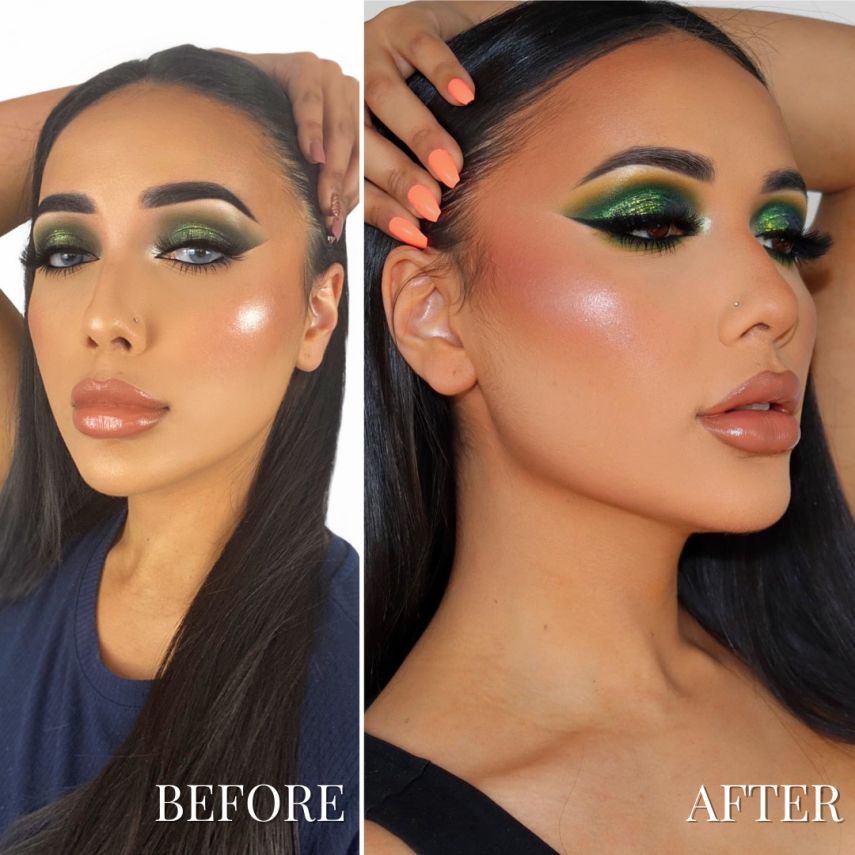 Define, Line & Lash
They say that the eyes are the window to the soul, so we want to define them. You don't need heavy or dramatic eye makeup to make your eyes pop. Simply add your desired eyeliner and lashes to emphasise the eye area. Don't forget to frame your eyes too and enhance your brows by giving them the Uptown Brow treatment.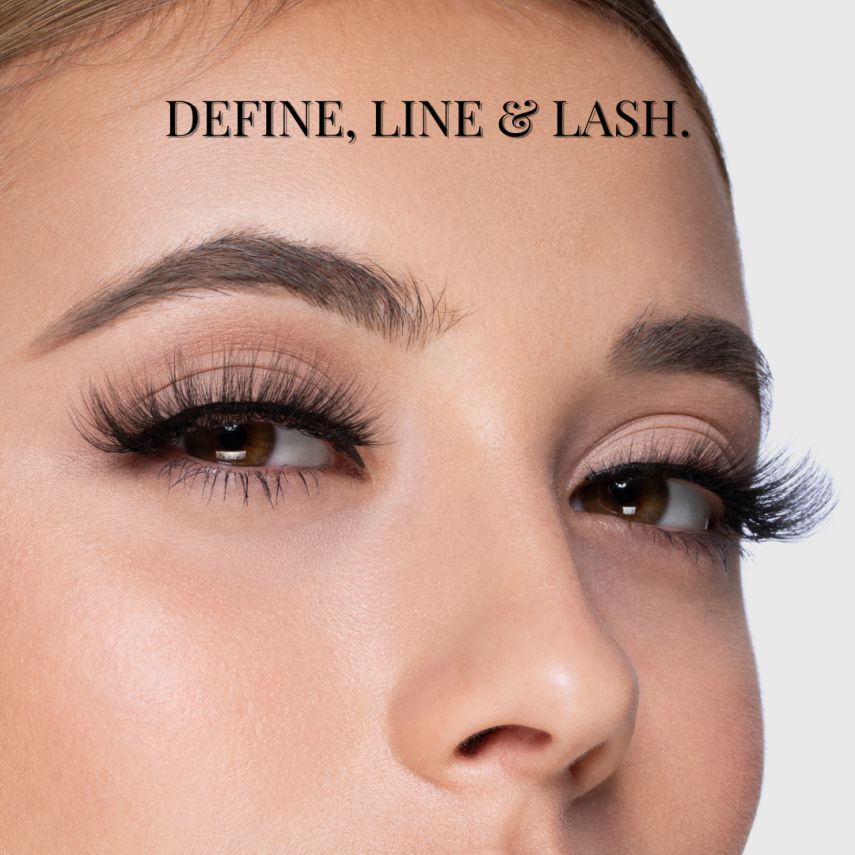 Moisturise & Prime
Not to prime is a crime! For a flawless application, you'll need clean, moisturized skin to work on. We don't want the camera to pick up on dry textured skin. After cleansing the face, apply moisturiser. We recommend using the Embryolisse 24HR Miracle Cream. Lait-Crème Concentrè (24-Hour Miracle Cream) is a rich moisturizing lotion. This specially formulated lotion is quite versatile as make-up artists can use it as a primer, moisturizer, and make-up remover. Let your skin absorb the lotion before moving onto your base makeup.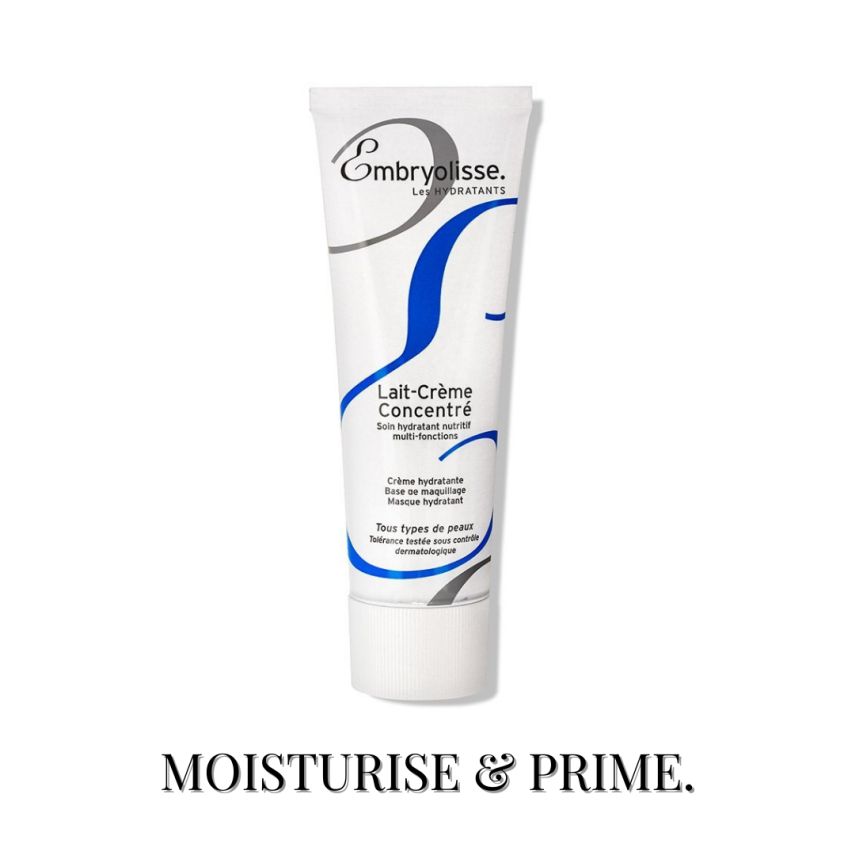 Use Non-SPF Foundation
If you are going to an event where you know there will be flash photography, avoid foundations with SPF as this causes Flashback. SPF products contain light reflecting ingredients and when the camera flashes, it can cause a white cast. Always check the ingredients and if you have time, do a flash test photo beforehand.

We recommend using a matte formula foundation as it is longer-lasting, eliminates unwanted shine, provides fuller coverage, and doesn't emphasise texture. When applying your foundation, blend it well, especially around the hairline, jawline and don't forget the ears! Then, set your foundation in place with powder so it doesn't budge and to get rid of any shine.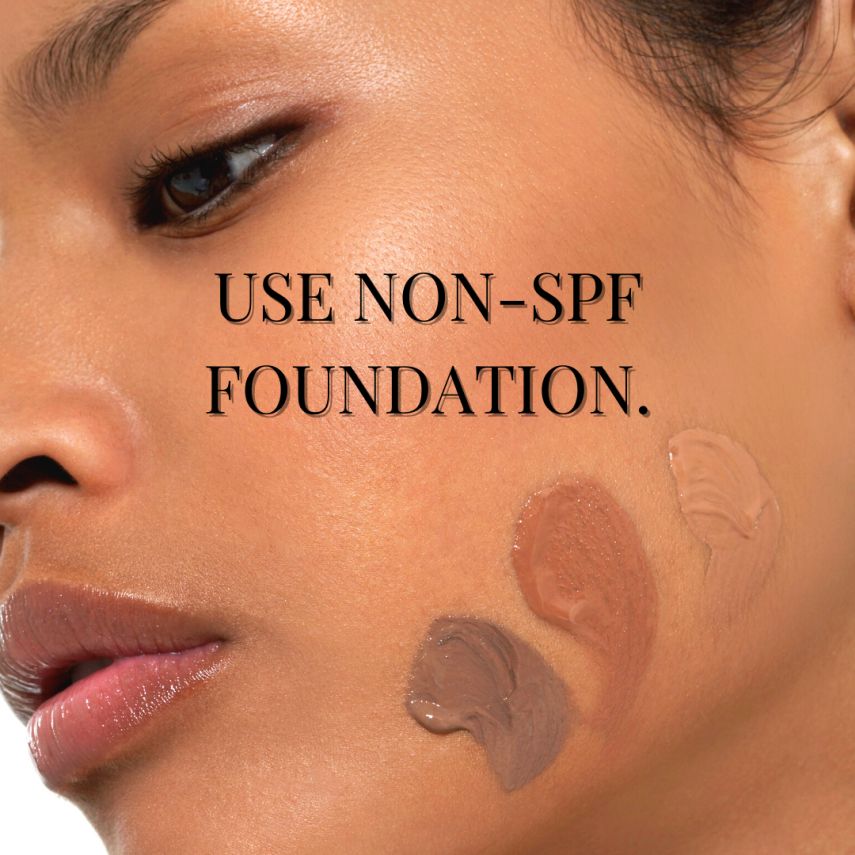 Chisel, Flush & Pop Those Cheeks
A camera flash can wash out the structure of your face. Define your cheek bones with contour and bronzers to bring back some shape. Keep the products matte as we want to create shadows in these areas. Shimmery bronzers will reflect light and do the opposite.
Powder blush is the first thing on your face to fade, so don't be shy about going a bit heavy-handed. Apply your blush of choice onto the high points and apples of your cheeks. If you do like a stronger looking blush, we recommend checking out our 'Forever Mattes Longwear Lipsticks As Blush' blog.

Opposite of contour, highlighter will reflect light from the areas of the face you want to attract attention to. Apply to areas such as the top of the cheekbones, inner eye corners, bridge of the nose and cupid's bow. Don't apply too much as this can counteract what we did with the contours and blush prior.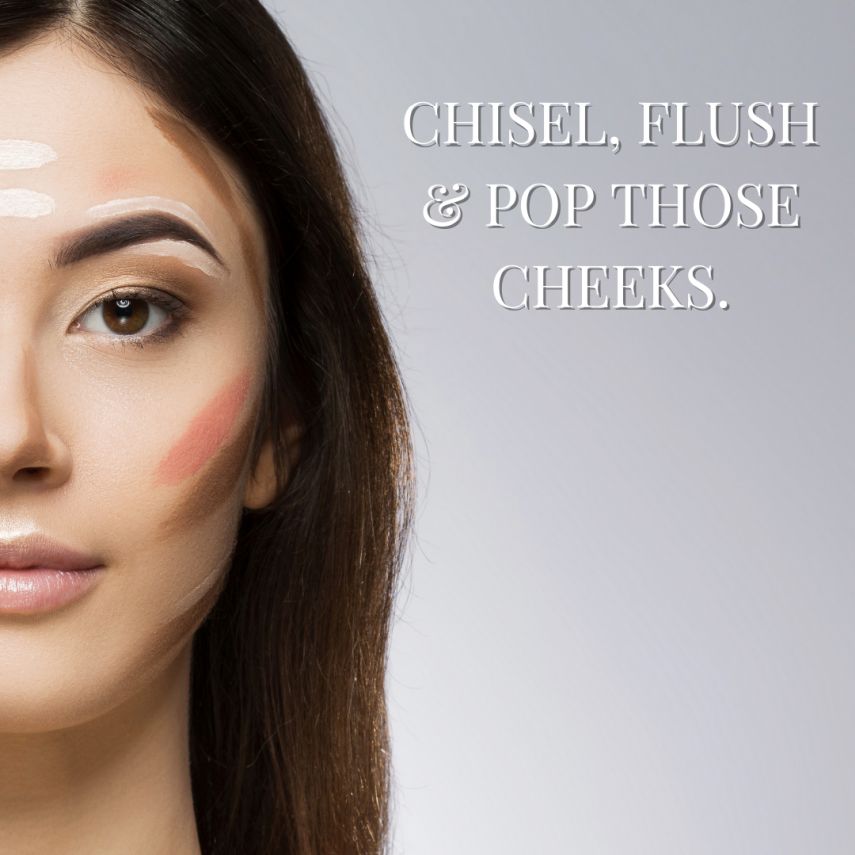 Finish the Face with Setting Spray
Setting spray is a must to lock in your makeup longer for all-night wear. Not only that, but setting spray helps melt and blend the setting powders into the skin for a flawless finish. You can spray your face directly, but for a longer lasting finish try this hack! Dampen your Base Maker® with a few sprays of setting spray directly onto the sponge and then bounce it all over your face.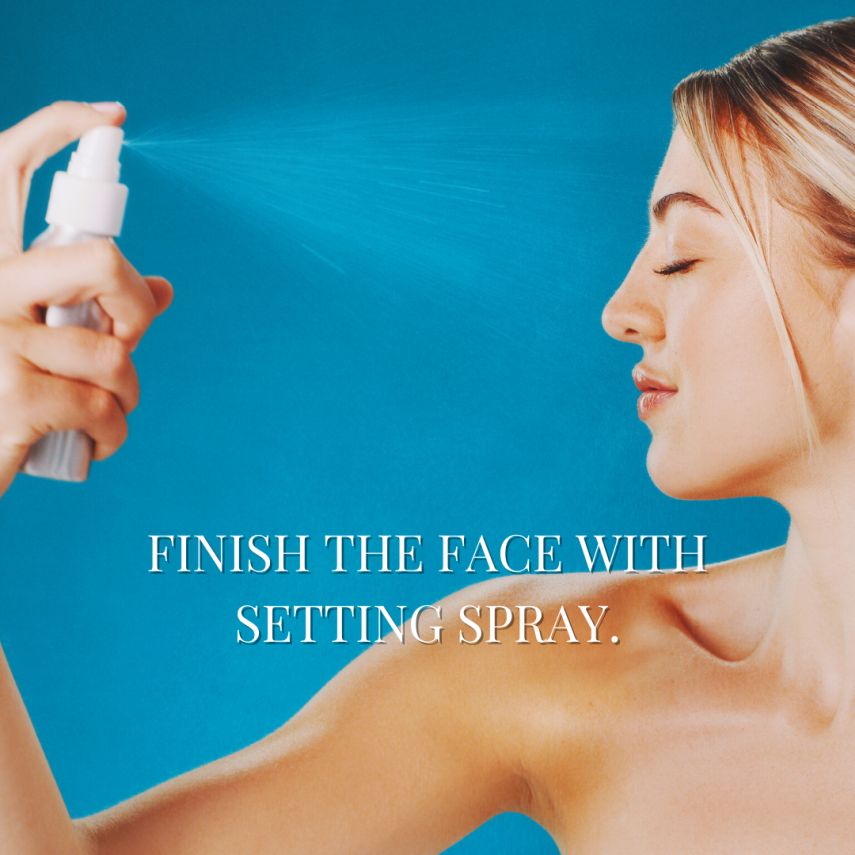 Equipment & Lighting
You don't need to buy fancy lighting and a camera to get started. But if you are growing and want to step up the quality on your content, you may consider upgrading. Here are the items I received along the way to level-up my makeup and photography game.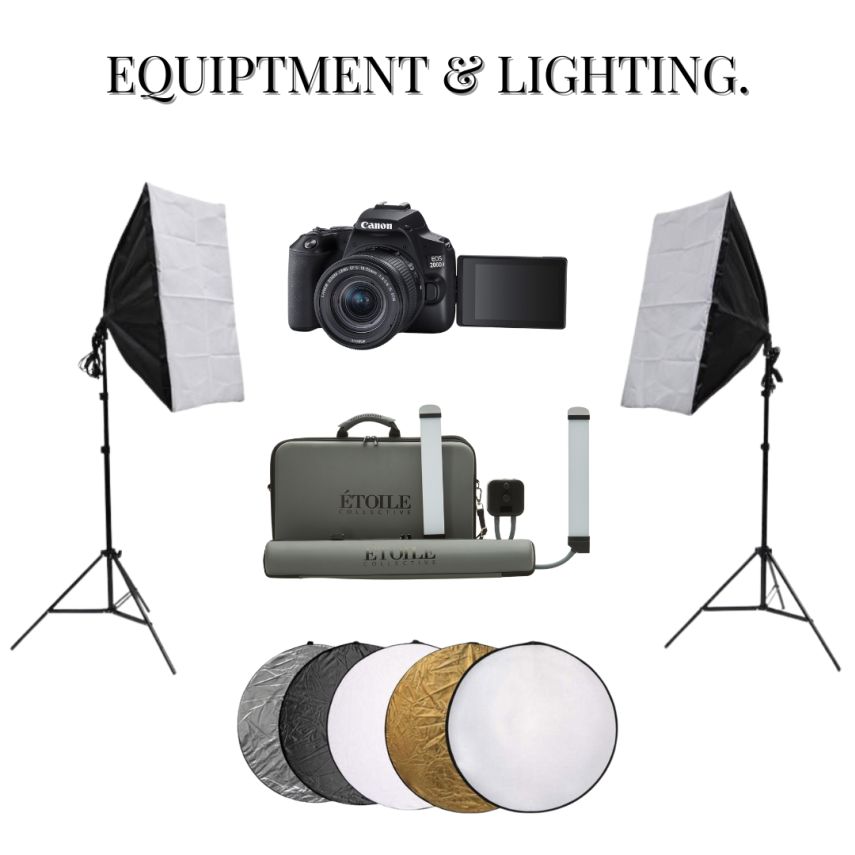 CANON 200D MARK II CAMERA
This camera is easy to use and great for beginners. My favourite feature is that it is equipped with a vari-angle LCD screen so you can see what you look like when taking the photo. For my makeup shots, I switch the camera to self-portrait mode and turn on the flash for the perfect selfie. You will also need to download Canon Camera Connect App. It creates a constant connection with your smart phone and acts like a remote control to snap your images. It also allows you to browse and download photos straight to your smart phone.

ETOILE MULTI-GLOW DUO LIGHT KIT PRO
I was kindly gifted this by Etoile a while ago and have been using it ever since. What I love about this light is that it has flexible arms, temperature control, brightness adjustment and a USB fast-charging port. If you have a standard ring light, this will also do the trick.

SOFT BOXES
A soft box is a rectangular, square, or octagonal box covered in white diffusion material, and it fits over a light source. Sometimes just a singular frontal light source can be too harsh and create unwanted shadows. Place the soft boxes on the left and right of your ring light to create the perfect, shadowless light. If you want the soft boxes to make a stronger light source, you can remove the diffusion material. Did you know you can purchase a pair of soft boxes for under $100 on eBay? It's an investment I highly recommend.

REFLECTOR
Another item you can pick up cheap off eBay is a reflector. A photography reflector is a tool that redirects existing light. The lighting is much softer and won't produce a second set of shadows. You can get reflectors in all shapes, sizes, and colours, but I recommend purchasing a four-in-one reflector. This generally has silver, white and gold as well as a black side for blocking light. They're usually made with two two-sided covers that are interchangeable. It's a great way to get all the options without needing to purchase multiple. I personally like to use this on the ground to bounce light back towards the face to eliminate any harsh shadows.
If want to learn how to take the best images using natural light and your phone, check out our 'How to Take Better Makeup Photos' blog. Let us know in the comments below if these tips and tricks helped! We would love to know.
---
Leave a comment