How To Organise Your Makeup Station At Home?
Author: Michelle Teeken Date Posted:4 February 2022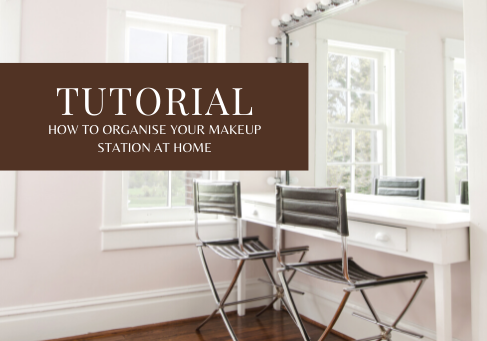 Wanting to set up a makeup station at home but don't know where to start? Or have a makeup station but feel like it is disorderly? Organising your beauty products will not only save you time, but it should also make you feel like you have everything in order. In today's blog, we have put together our organisational tips and how to design a space that is practical for use.

TRANSPARENT STORAGE
Opting for clear transparent storage will make it easier to find your products. Not only that, but it is the perfect solution if you want to highlight your beautiful products. Whether you want something to hold your compacts or palettes, ETOILE has several ACRYLIC ORGANISERS to suit your needs. Wanting something budget friendly? Check out Kmart as they have a range of COSMETIC ORGANISERS all for under $15.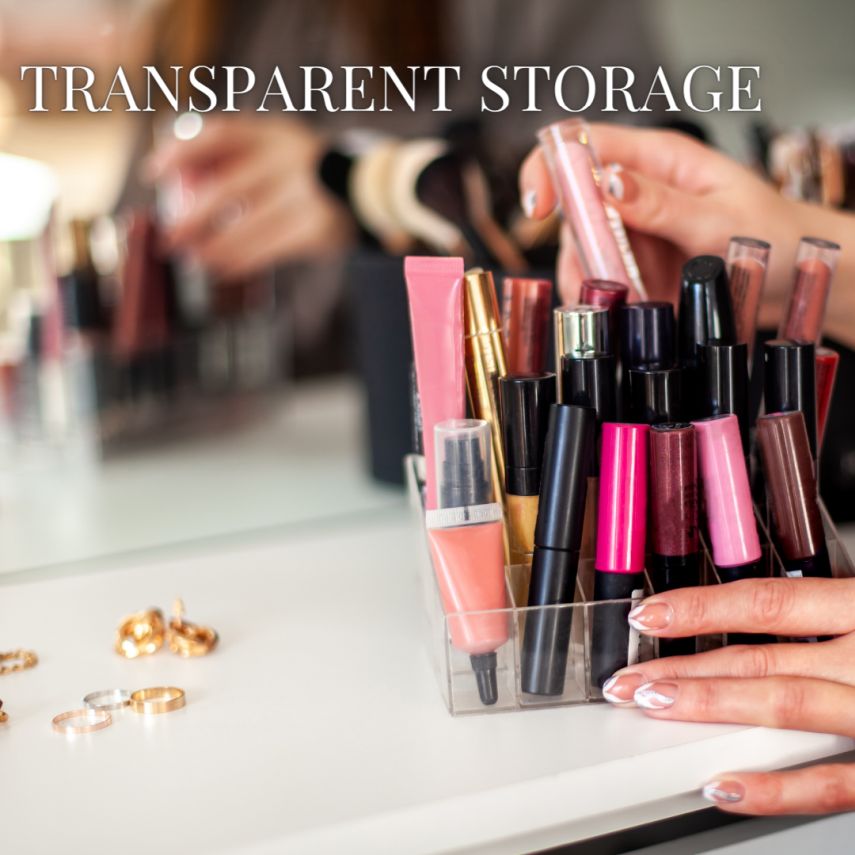 SECTION & DIVIDE
Section and organise products by categories in your drawers. Instead of stacking your products on top of each other, we recommend using dividers. This will make it easier to locate certain products rather than digging through everything. Depending on what size drawers you have, you can check out ETOILE DRAW INSERTS to see what will work. If you are on a budget, try looking at CLEAR STORAGE FROM KMART for a super affordable alternative. As there are a few different shapes and sizes, you can mix and match these to make your own custom layout.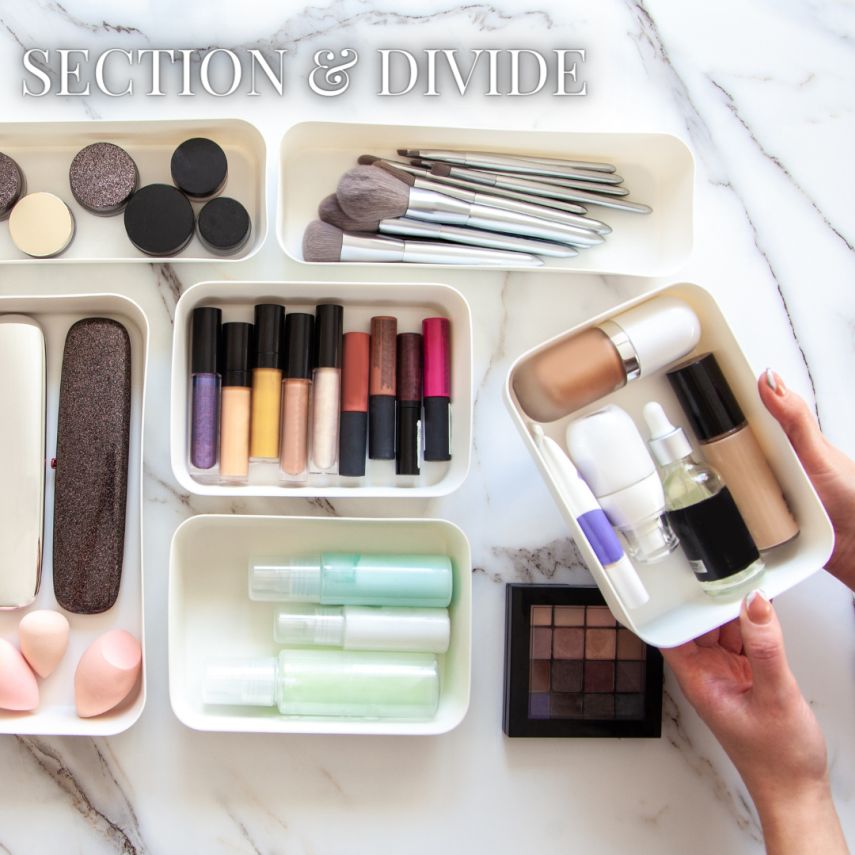 STORE YOUR BRUSHES SAFELY
Do not store your brushes uncovered and exposed as this can lead to dust and germ build up. Keep them in a bag or in brush holder with a lid. Get a brush holder that is clear, such as the ETOILE 5 BRUSH HOLDER WITH LID. This is a great option as you can easily find the brushes you need whilst keeping them fresh and clean.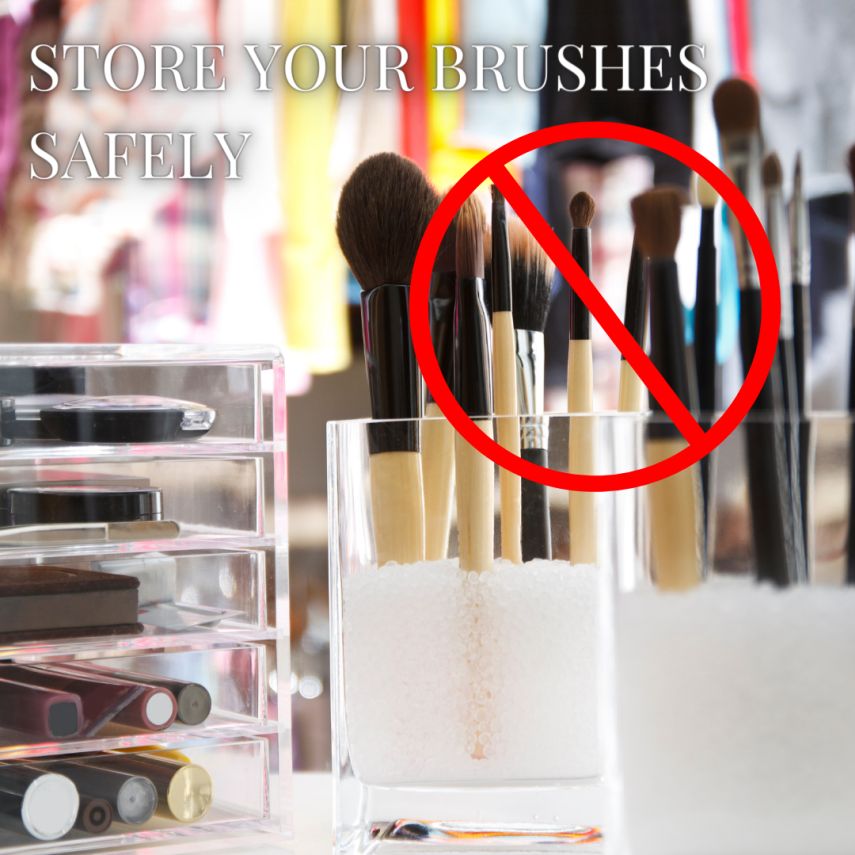 KEEP YOUR GO-TO PRODUCTS CLOSE
Have your go-to products in an easy to access spot. Your everyday items should be within reach and easy to access. You can also invest in a clear tiered beauty box with multiple drawers that sits on your desk. That way, you can have more storage and easy access to your essential items. Check out our MAKEUP KIT MUST HAVES BLOG on essential products you think you need in your kit.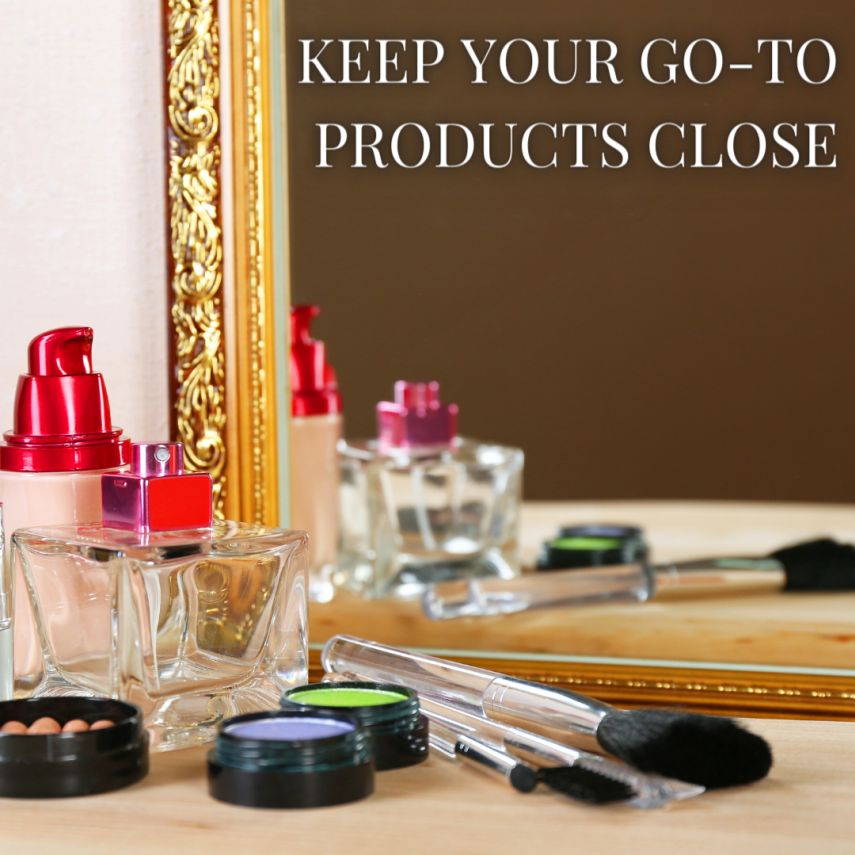 INVEST IN LIGHTING
The best source of light will always be natural lighting. But if the weather or daylight is not on your side, you may need to invest in some artificial lighting. A ring light is the next best thing to replicate natural lighting and can diminish unwanted shadows. Look for one that has adjustable brightness and temperature features so you can customise the best lighting possible for your set up. You can invest in salon grade LIGHTING FROM ETOILE for excellent quality and adjustable lighting. If you are starting out and want something inexpensive, check out the KMART RINGLIGHT range.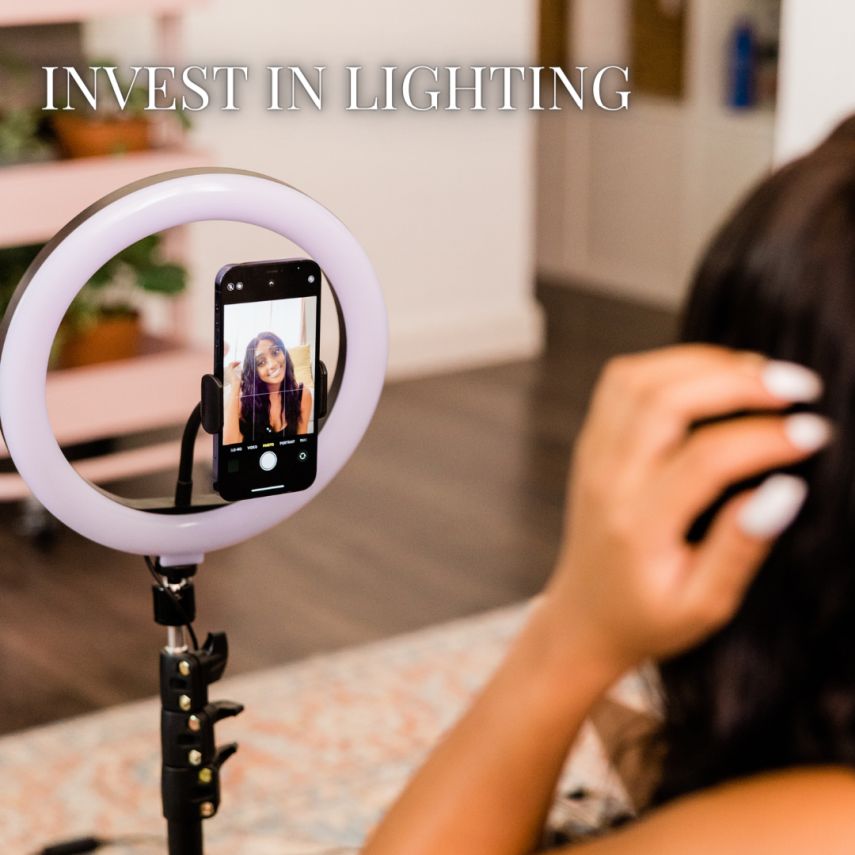 How do you have your makeup station at home set up? Let us know in the comments below and if any of these tips helped.
---
Leave a comment