Pro Tips For Doing Your Makeup In 10 Minutes
Author: Michelle Teeken Date Posted:18 March 2022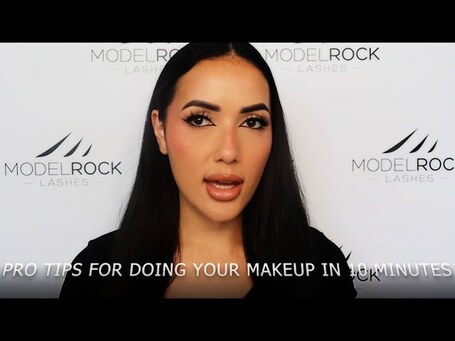 Let's be real, not everyone has the time or patience to sit down and spend 30 minutes to an hour on their makeup every morning. You don't have to wear makeup, however, if doing so makes you feel more confident, go for it! Keep reading to find out our makeup tips to help you put together a makeup routine in under 10 minutes. But if you want to see an in-depth makeup application tutorial, head over to our blog HOW TO APPLY MAKEUP FOR BEGINNERS.
KEEP YOUR GO-TO PRODUCTS CLOSE:
To speed up your everyday makeup routine, have your go-to products in an easy to access spot. Your everyday items should be within reach, as this will eliminate the need to go through vanity drawers and makeup bags trying to locate certain products. We recommend reading one of our earlier blogs, HOW TO ORGANISE YOUR MAKEUP STATION AT HOME for all our tips and tricks regarding makeup storage.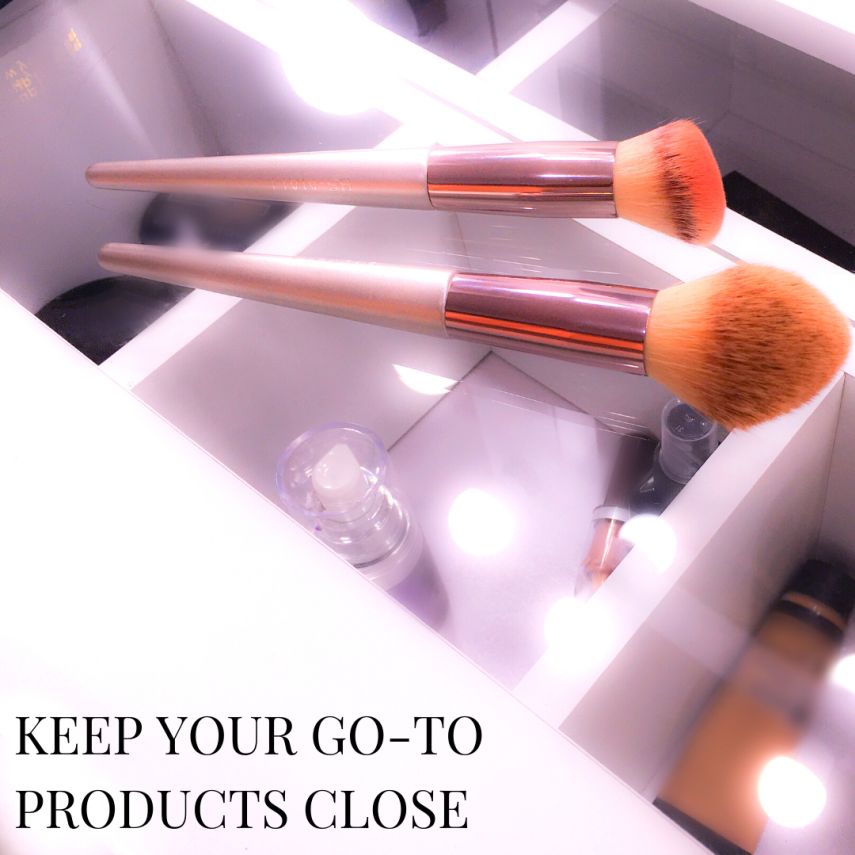 LOOK AFTER YOUR SKIN:
Skin care and prep is the most important step in makeup application. Think of your face as a blank canvas to paint on. Starting with a prepped and primed base will make your routine much easier. To keep your skin clean and clear, we recommend using a cleanser daily. Try one of our cleansers from our SKIN ESSENTIALS range for your makeup removal needs. Also use a hydrating cream, such as the EMBRYOLISSE 24 HOUR MIRACLE CREAM, every morning prior to applying your makeup and every evening before going to sleep. Now that your canvas is ready, its time to ace your base!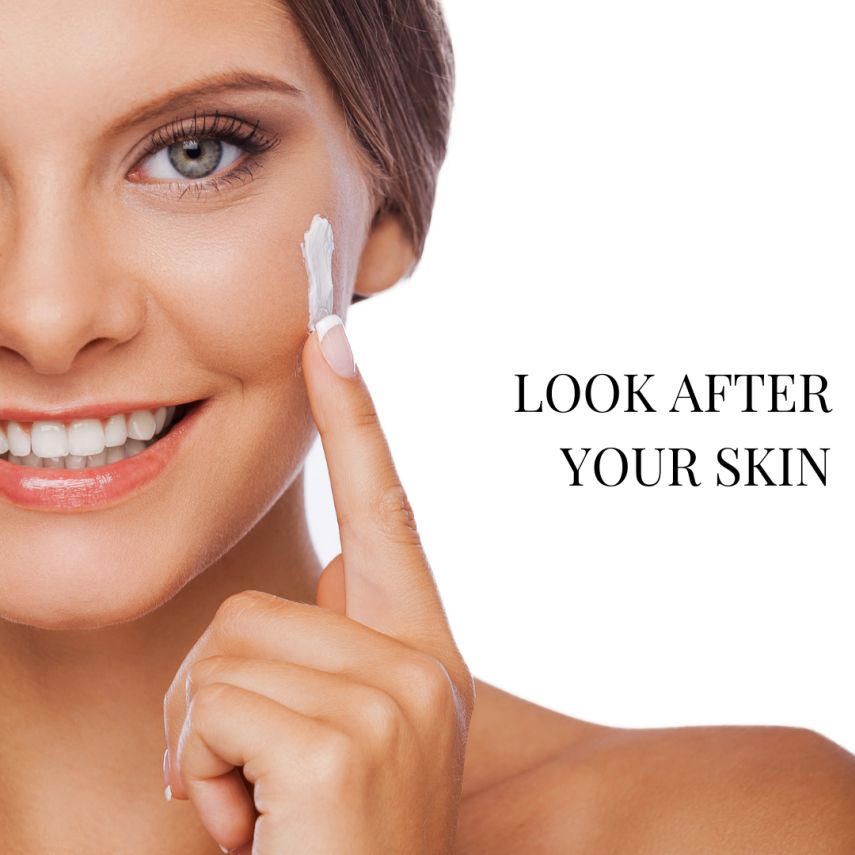 ACE YOUR BASE:
Want a speedy foundation application with a skin-like finish? Add the BASE MAKER® SPONGE to your everyday makeup routine! To prepare your sponge for application, you will need to dampen it. Hold your base maker sponge under warm water for 30 seconds, and then squeeze it gently to remove excess water. This will make the sponge expand in size and will assist with blending products flawlessly! Using a sponge makes it easier to customise your base as you can build-up and blend your foundation from sheer to full coverage. Just make sure to CLEAN YOUR SPONGES after using them.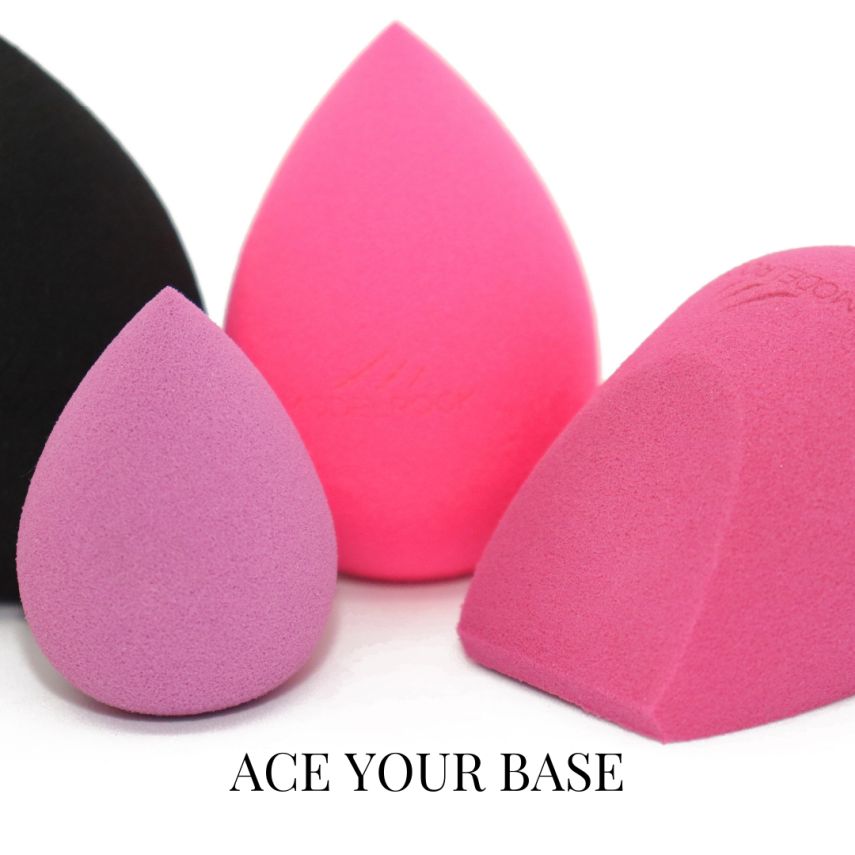 TRY USING MULTI-TASKING PRODUCTS:
We are all about simplifying and speeding up our everyday makeup routine! Select products that can be used for multiple steps of the makeup application as this will reduce the need for extra products. For example, did you know you can double your lipstick as a cream blush? Check out our BLOG to see how!
Our favourite multi-tasking products are makeup palettes! My personal favourite is our upcoming HOT & SNATCHED FACE PALETTE, as it contains six beautiful, buildable, and diverse shades. These can be worn alone or combined for a customised colour blend. The palette contains one bronzer shade (Honey Pot), three blush shades (Hot Peach, Berry Crushie and Soft Orchid), and two highlighter shades (Pink Pearl Glow and Honey Sands Glow.) Not only can these shades be used to sculpt, define, and highlight the face, but they can also be used as eyeshadow.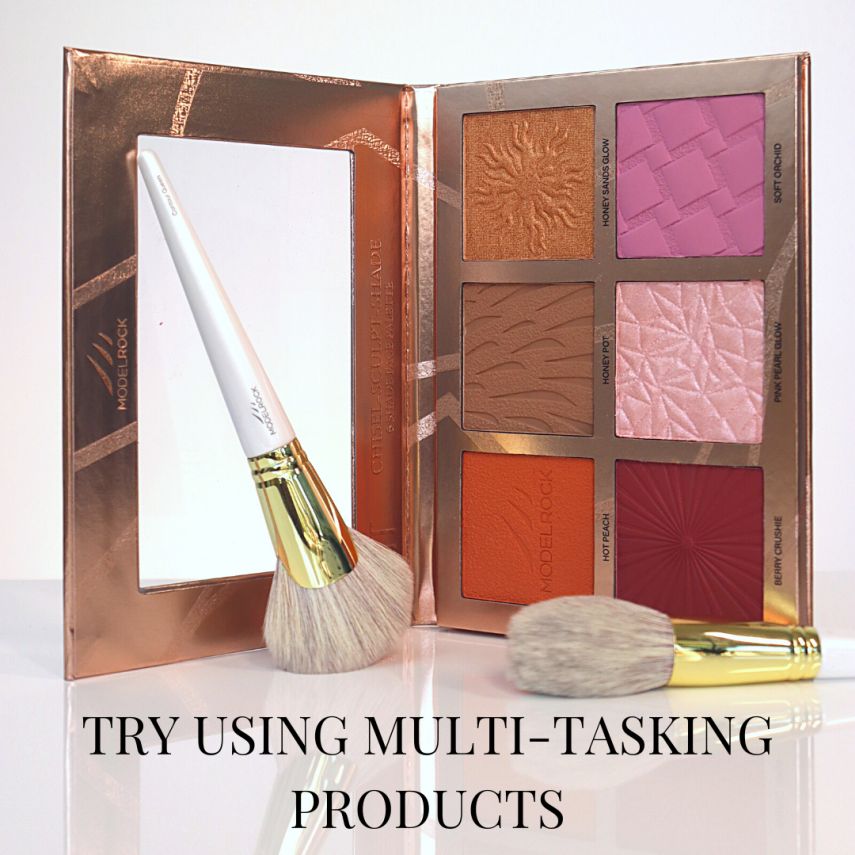 What are some of your pro tips for doing your makeup in 10 minutes? Share them in the comments below!
---
Leave a comment