How To Pick False Eyelashes For Different Eye Shapes
Author: Michelle Teeken Date Posted:29 September 2021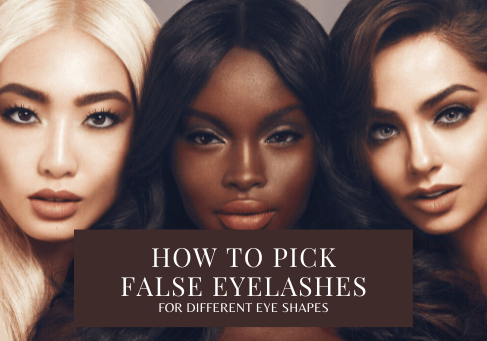 Looking for the perfect false eyelashes? Interested in what eye shape you have?
Take a look at our guide and choose what suits you best!
When selecting lashes, it's important to take eye shapes into consideration. With so many lashes available, it can be overwhelming to choose which ones would best suit yourself and your clients. This guide will go over various eye shapes, their characteristics and how to choose a false eye lash style that will suit your needs!
---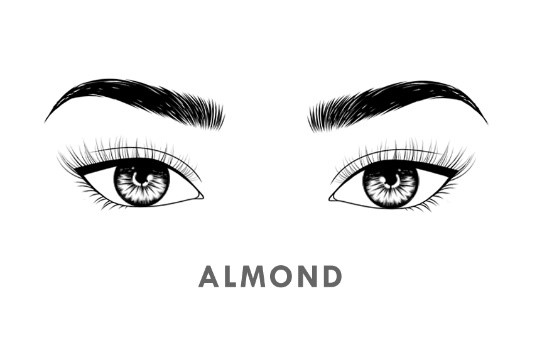 Narrow

Slightly pointed at the ends

Wider at centre

Iris is slightly hidden by upper and lower eyelids
If you have almond eyes, you can get away with almost any eyelash style. To emphasise the almond shape, we recommend lashes that are evenly distributed in volume and length all the way along the band.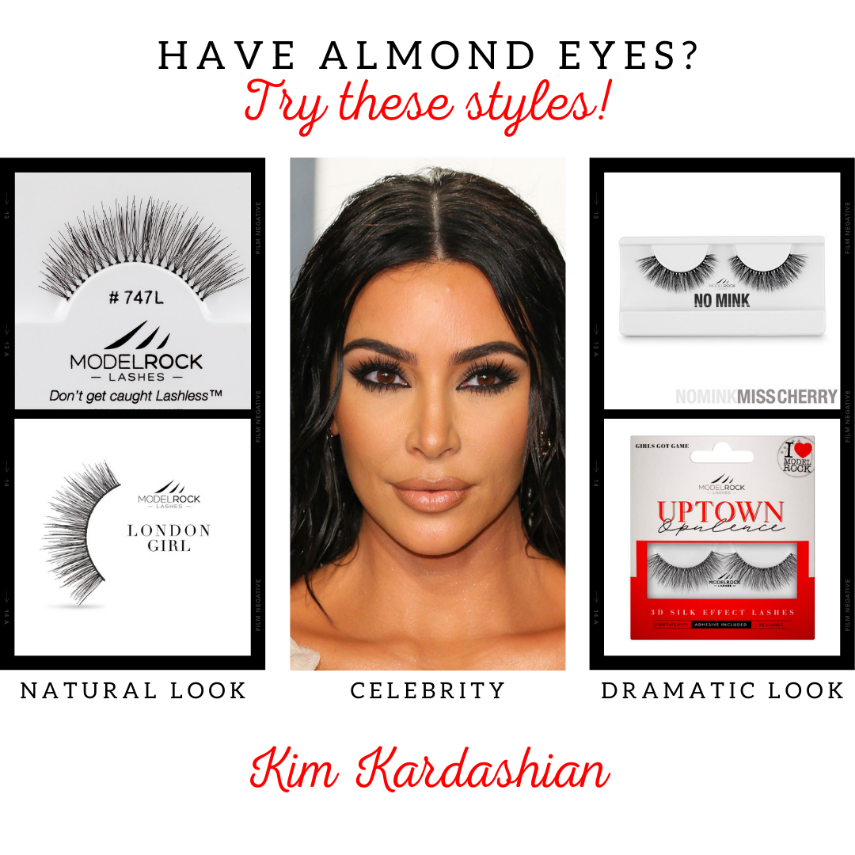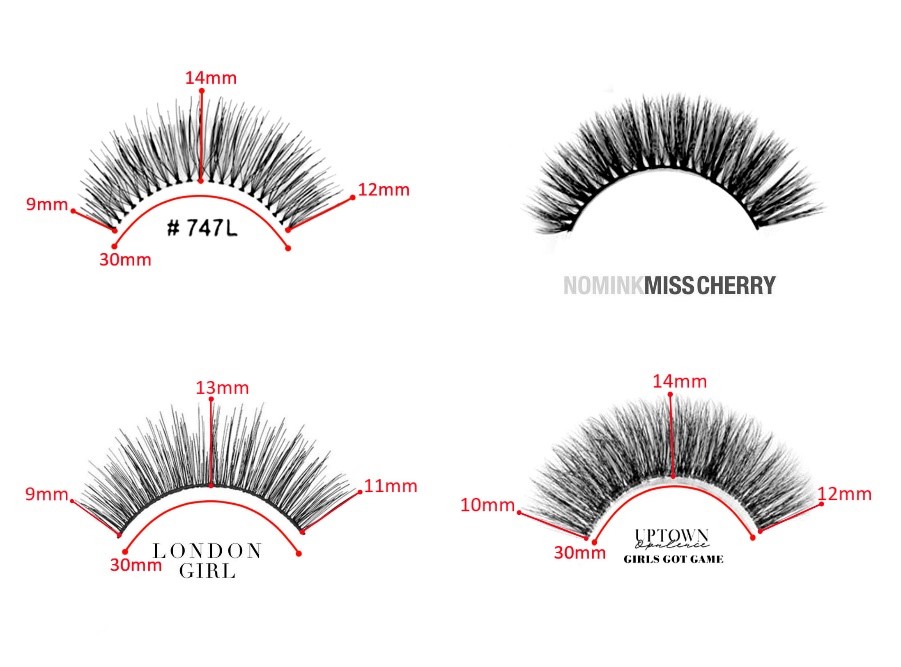 ---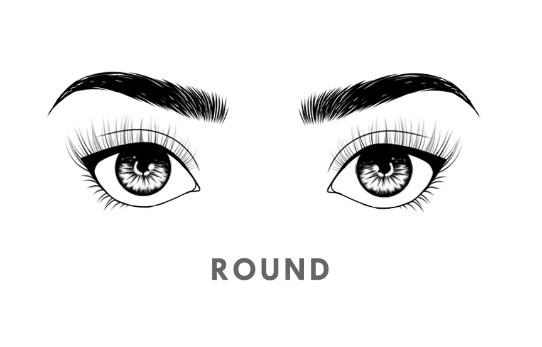 Large eyes.

Eye whites are more visible, especially below the iris.

Height and width of eye are similar.
To create balance, choose a wispy lash with more drama towards the outer corner. This will also add length to your eyes and give them a slight cat-eye shape. We recommend avoiding big voluminous lashes, as they will make your eyes appear smaller and eyelids look heavy.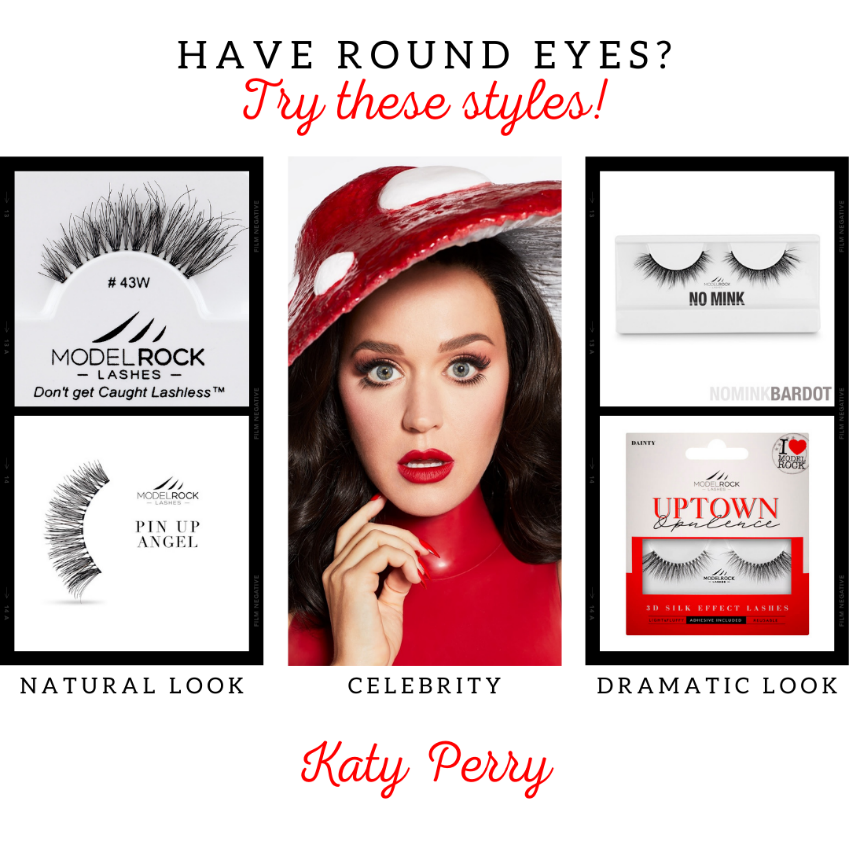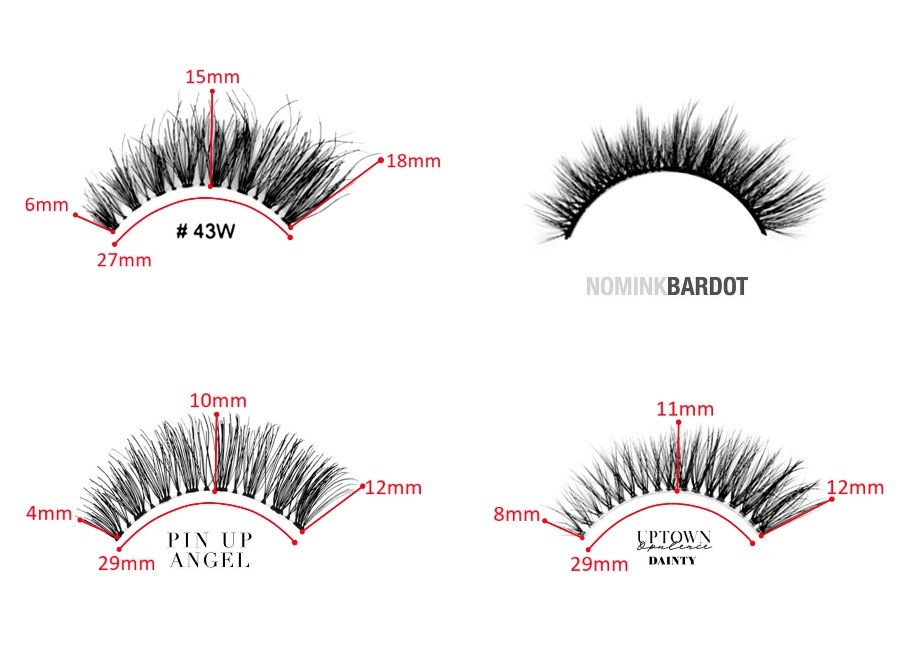 ---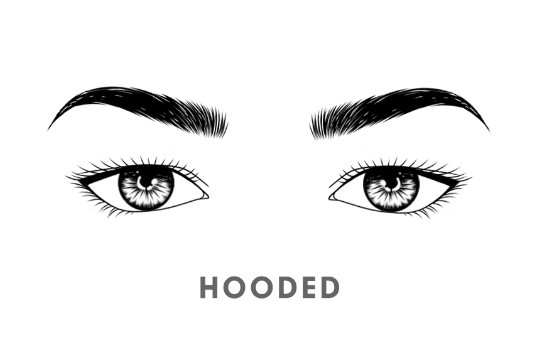 Eyelid crease is not visible when eyes are open.

Prominent brow bone.

Extra skin right above the crease of eye.
The goal when choosing lashes for hooded eyes is to find one that created openness. Pick a lash that is long in the centre and tapers at both ends. This will also give the illusion of added depth. Stick to shorter and more natural-looking lashes. Same as round eyes, shy away from big voluminous lashes.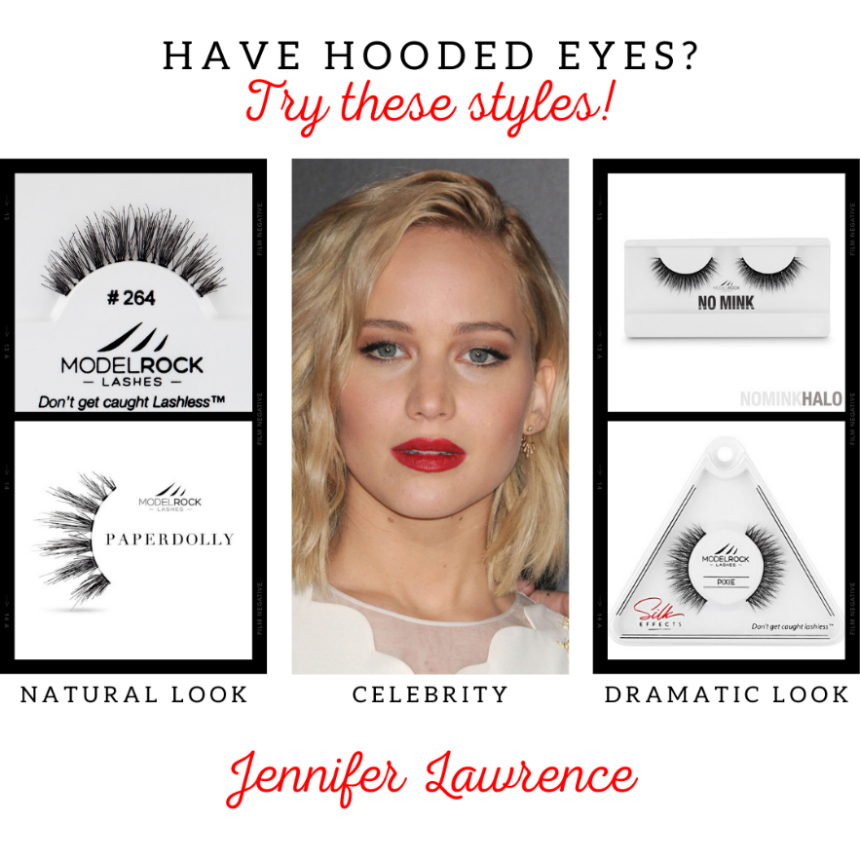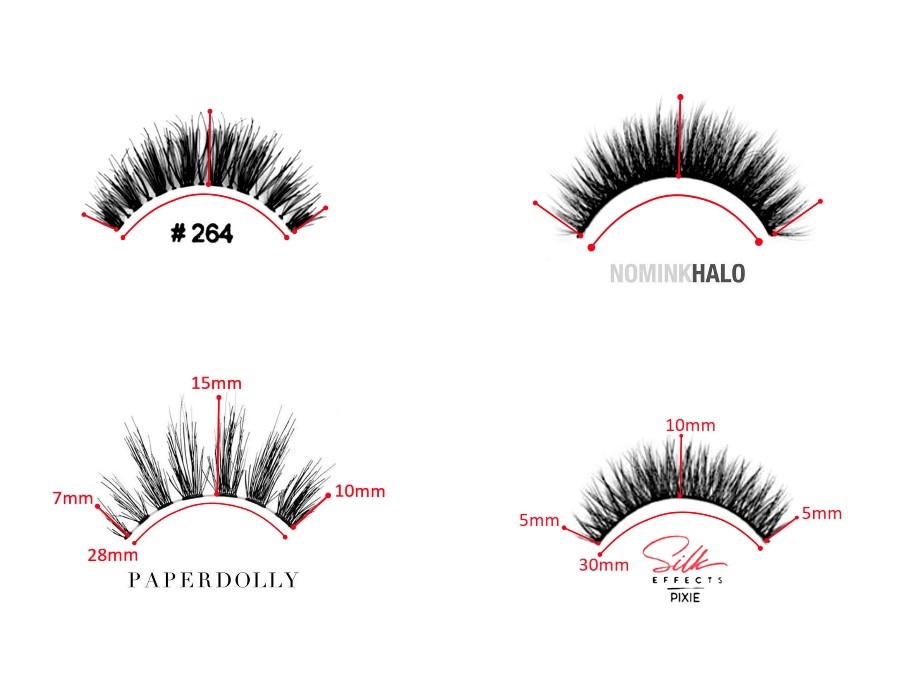 ---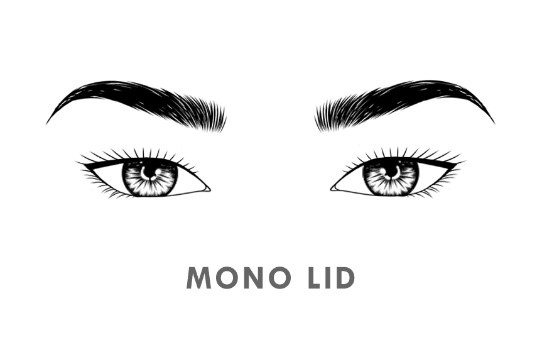 No visible crease.

Skin covers upper eyelid area.

Typically has straighter natural lashes.
The most flattering lashes on mono lids are fluttery lashes with crisscross layers. Also look for lashes with a curl and flare as this will open the eyes. Same as the above two eye shapes, avoid heavy lashes as they will make your eyelids appear weighed down.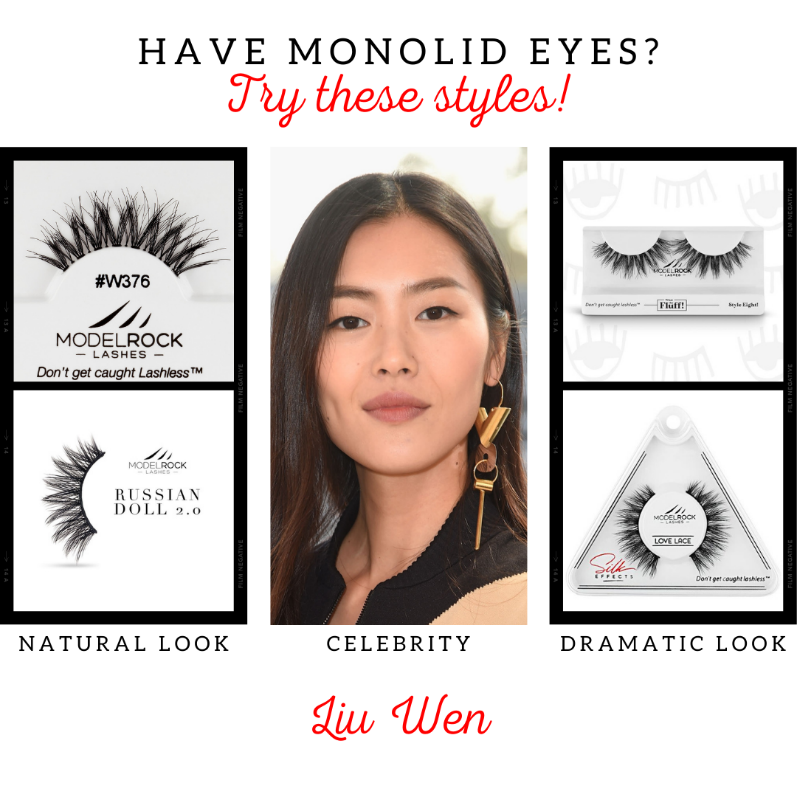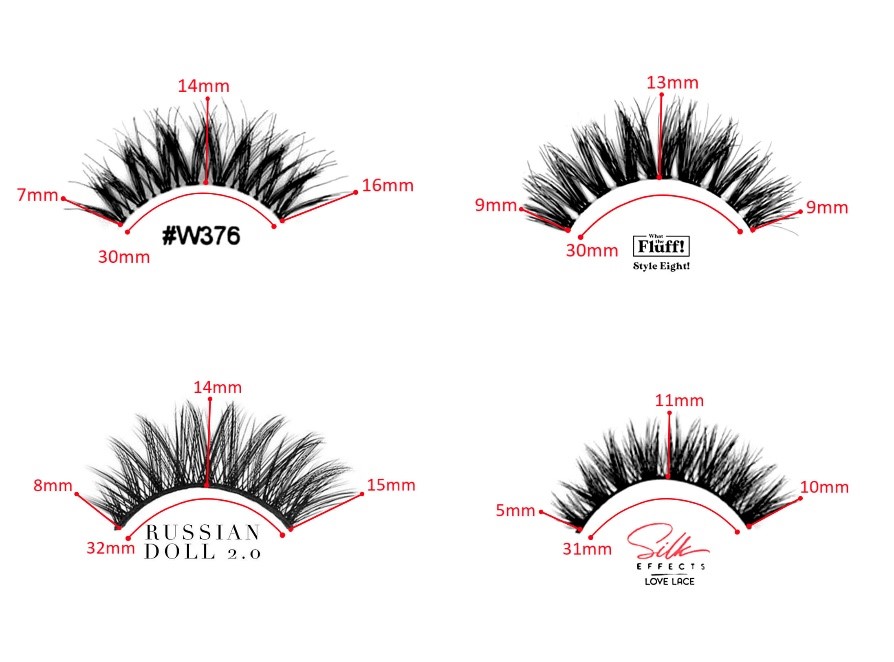 ---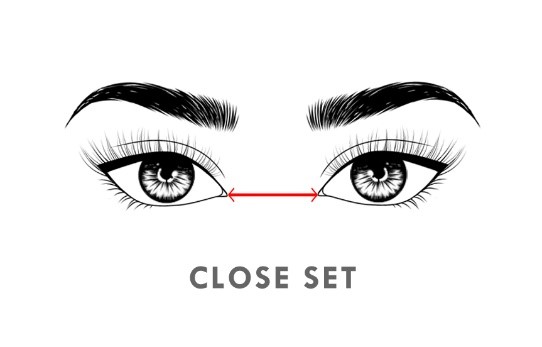 The gap between the eyes is less than one eye.
If you have close set eyes , you want to focus the drama on the outer corners of your eyes. Choose lashes with very short inner corners and concentrate the volume and length on the outer corners. This will lengthen and lift the eyes outwards to further balance your features.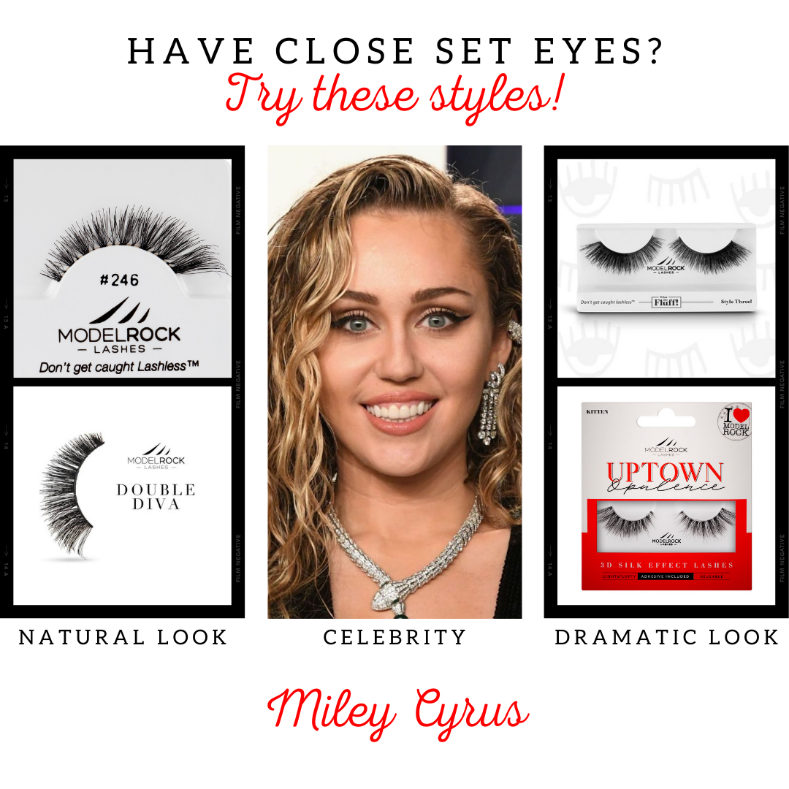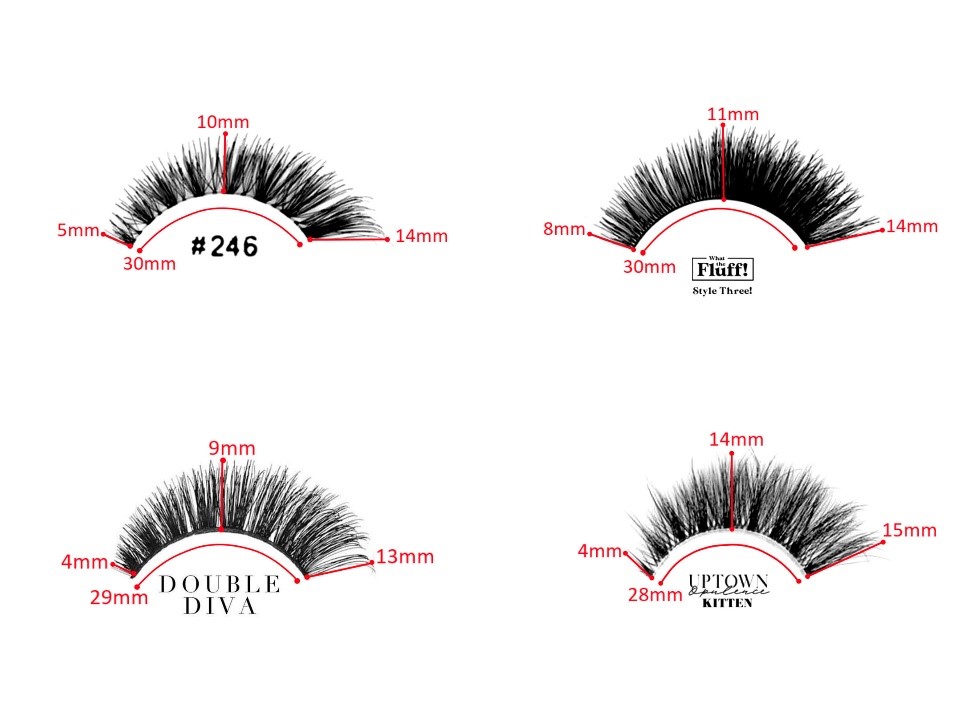 ---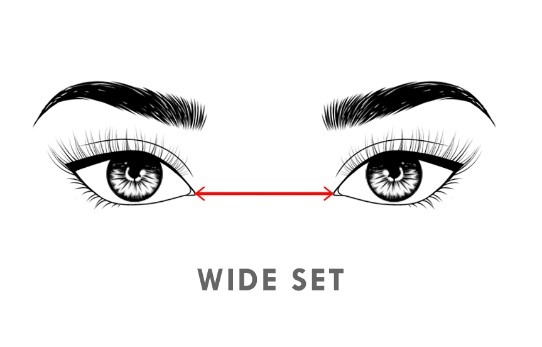 The gap between the eyes is greater than one eye.
The goal is to 'pull' the eyes closer together to minimise the gap between both eyes. If you have wide set eyes , you can get away with wearing full-looking lashes. Opting for lashes with a decent length inner corner will create the illusion of closer eyes. You can also do this by using eyeliner and elongating your tear duct area. Avoid flared out lashes as this will emphasize the distance between your eyes more.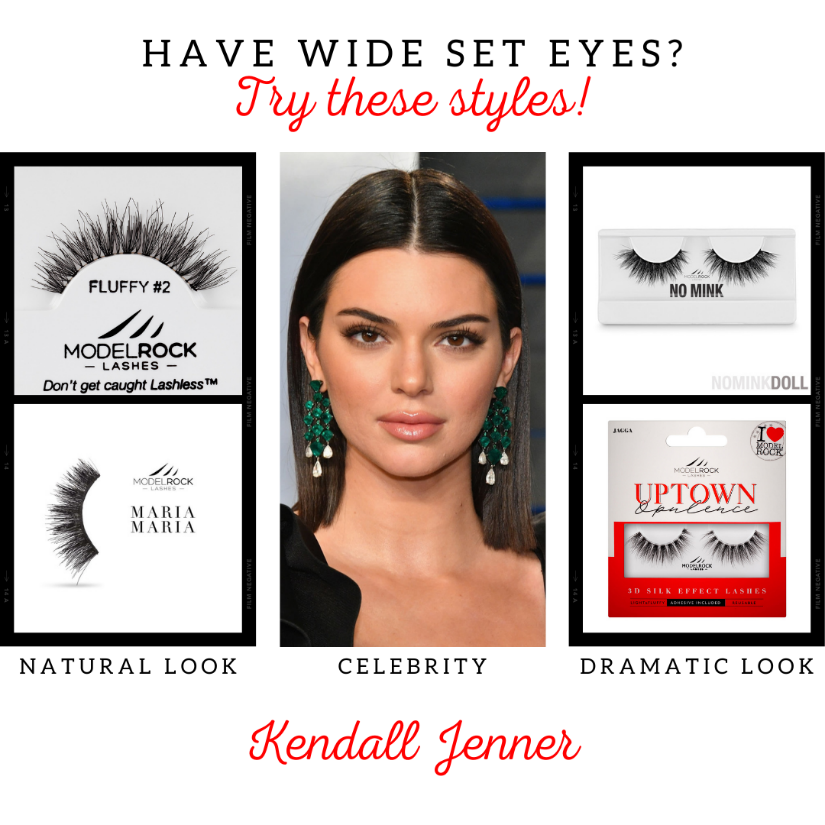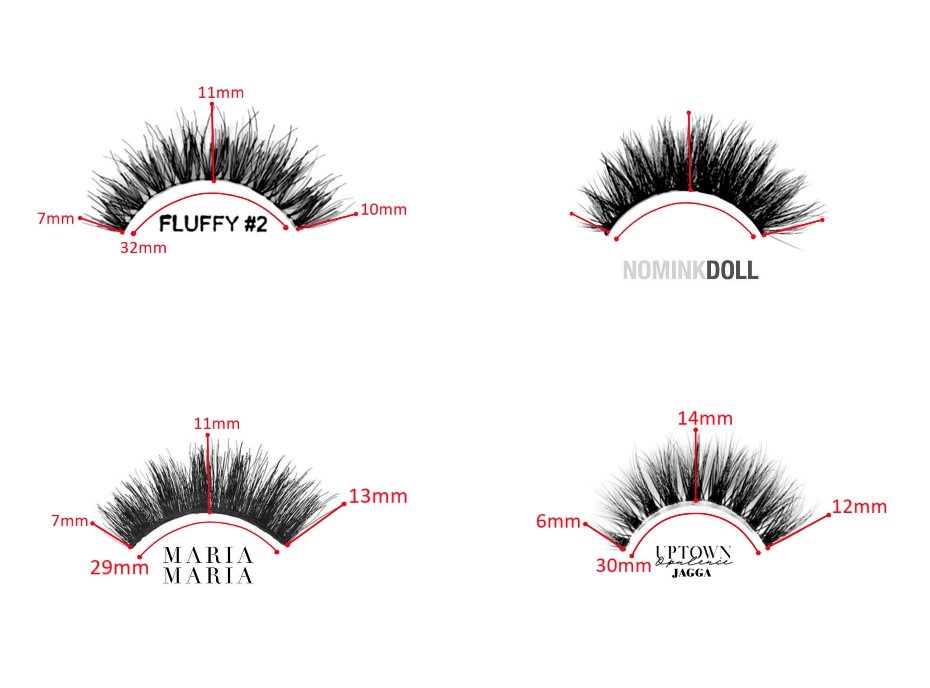 ---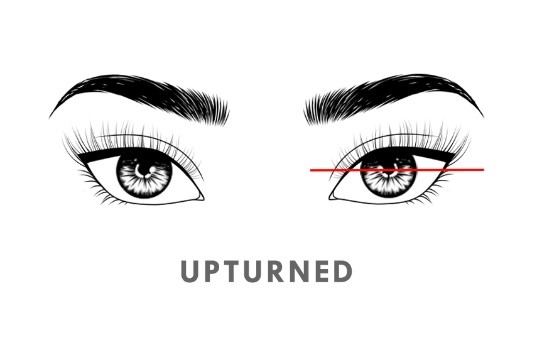 Outer corners of eyes sit higher than the centre of pupils.
Upturned eyes look the most flattering with cat or fox style lashes ! We recommend trying lashes that flare at the outer corner and taper as they reach the inner corner. You can even try cutting a lash in half and adding it to the outer corner for a more subtle look.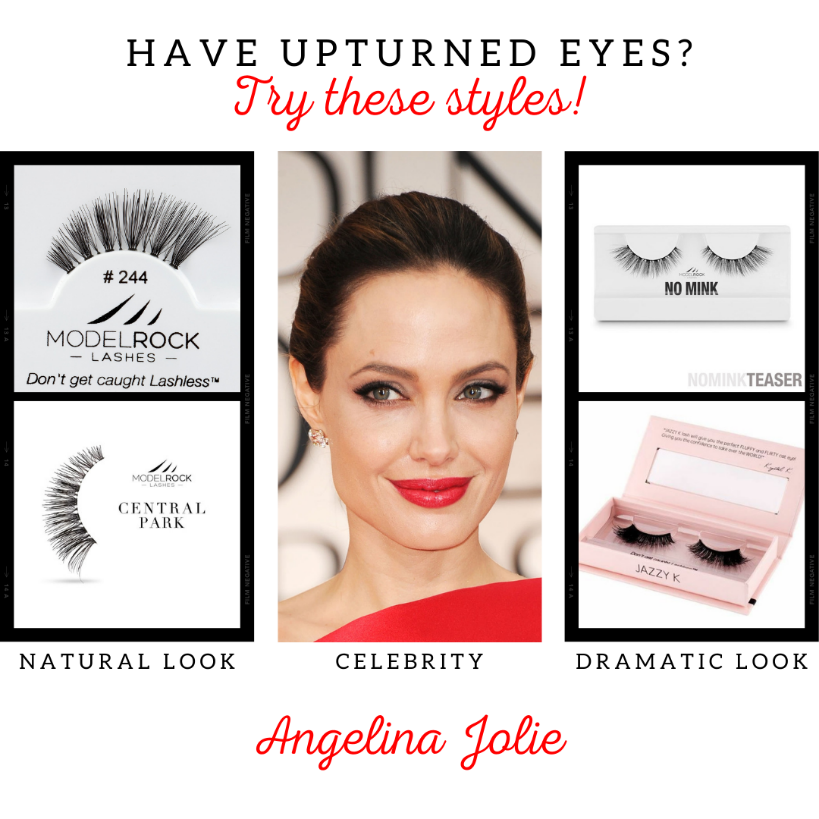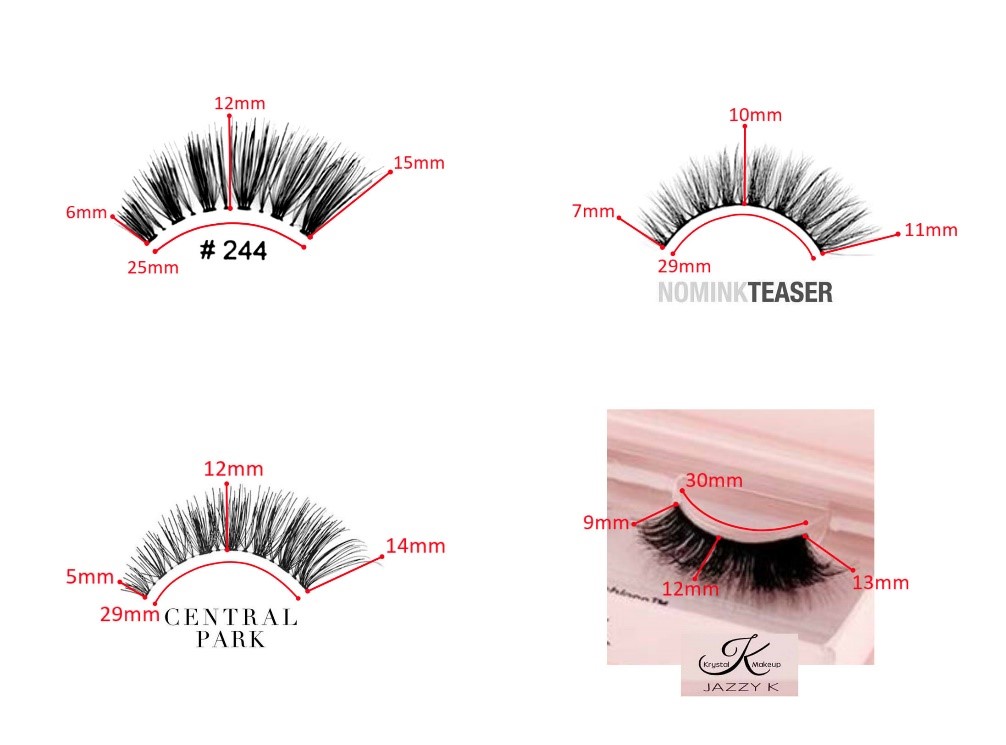 ---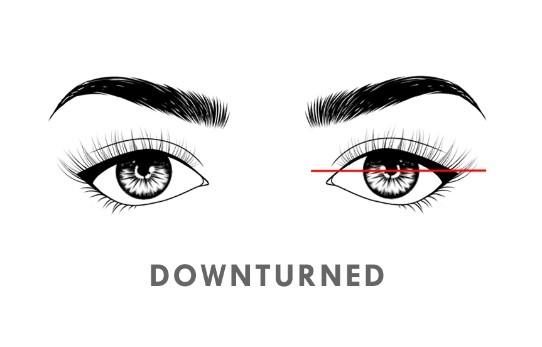 Outer corners of eyes sit below the centre of pupils.
For downturned eyes, choose lashes that flare out and elongate the eye shape. Pick lashes that are wispy and natural-looking, but with more length on the upper outer corner. This will create the illusion of a lift to further balance your downturned eyes.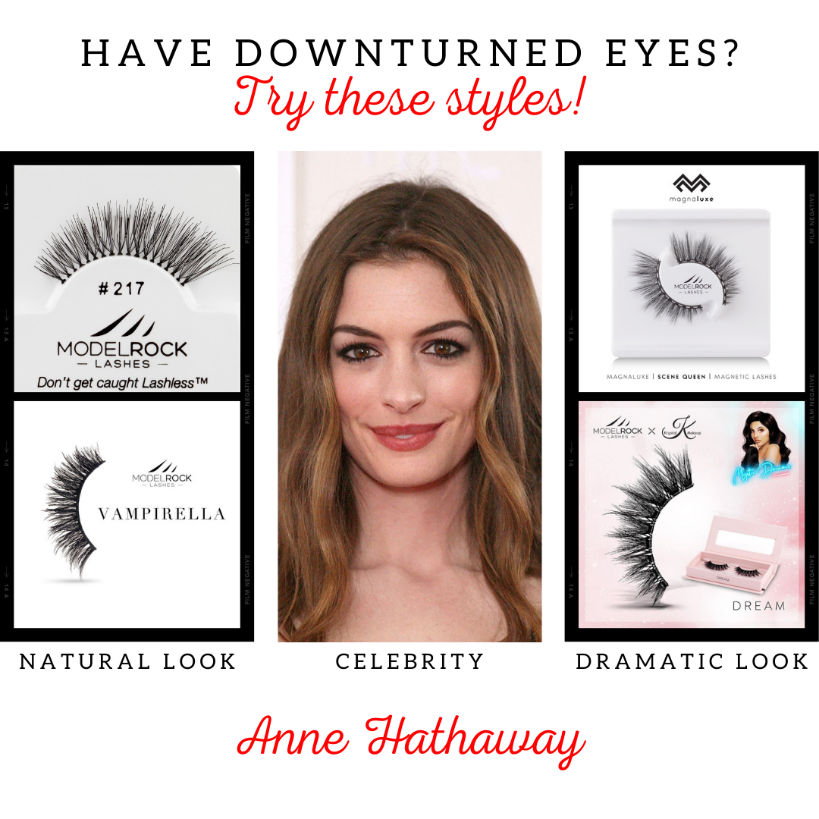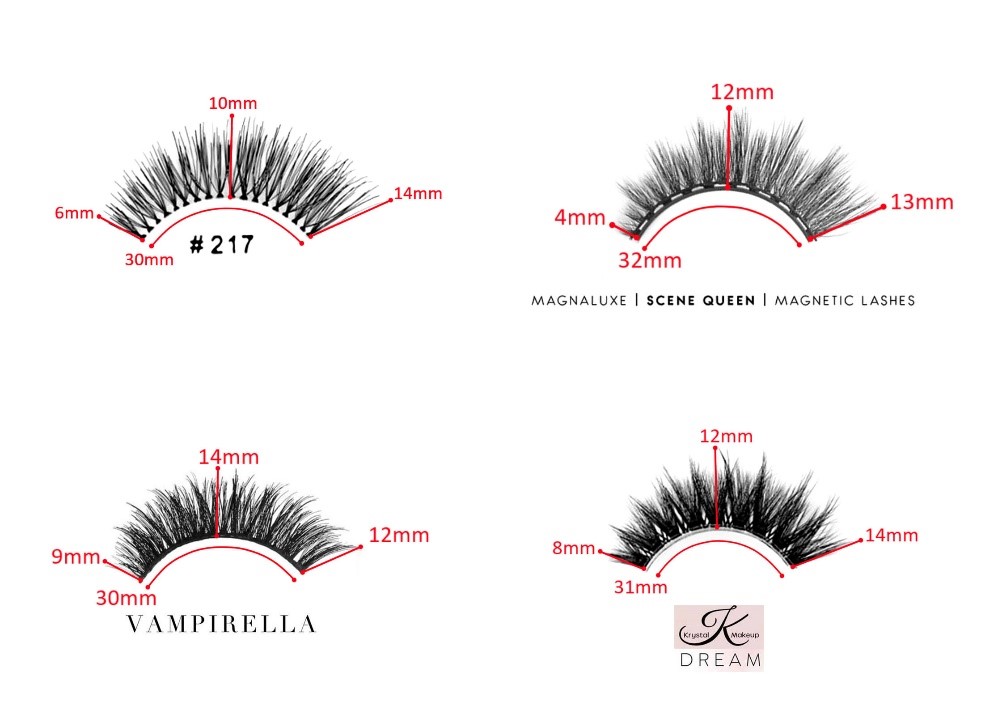 ---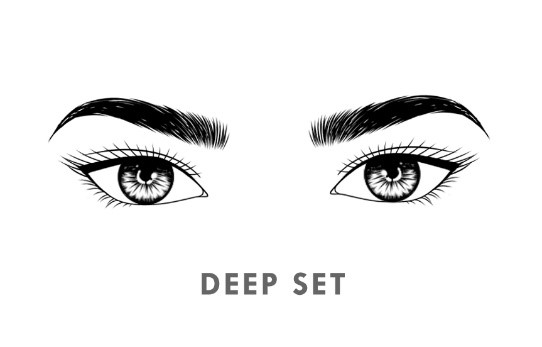 Eyes sit deeper into the eye socket.

Prominent brow bone.
The aim when choosing a lash for deep set eyes is to make the eyes appear further forward. Look for lashes with extra length that have a decent curl. Long and wispy lashes will open your eyes and enhance their size.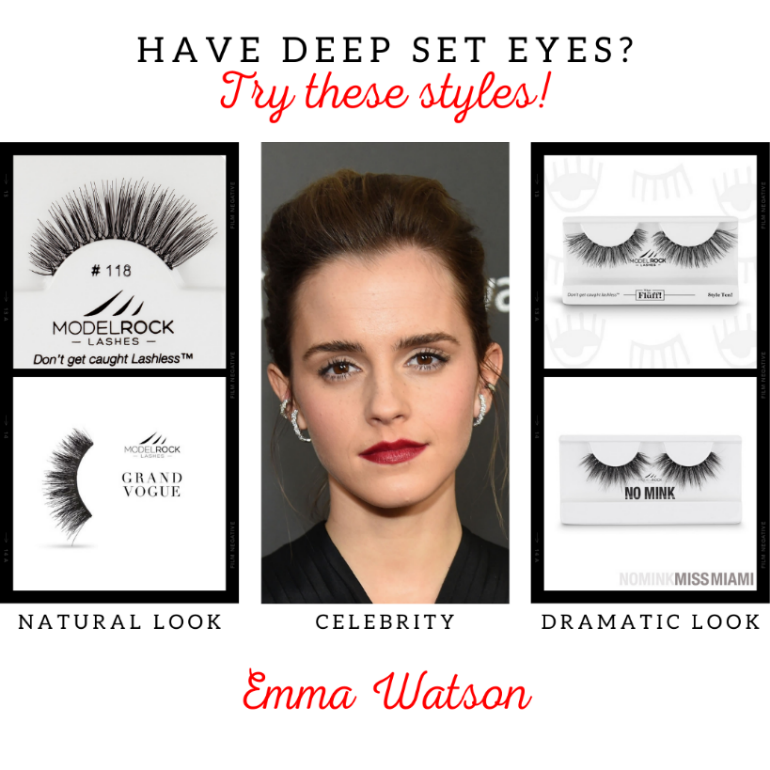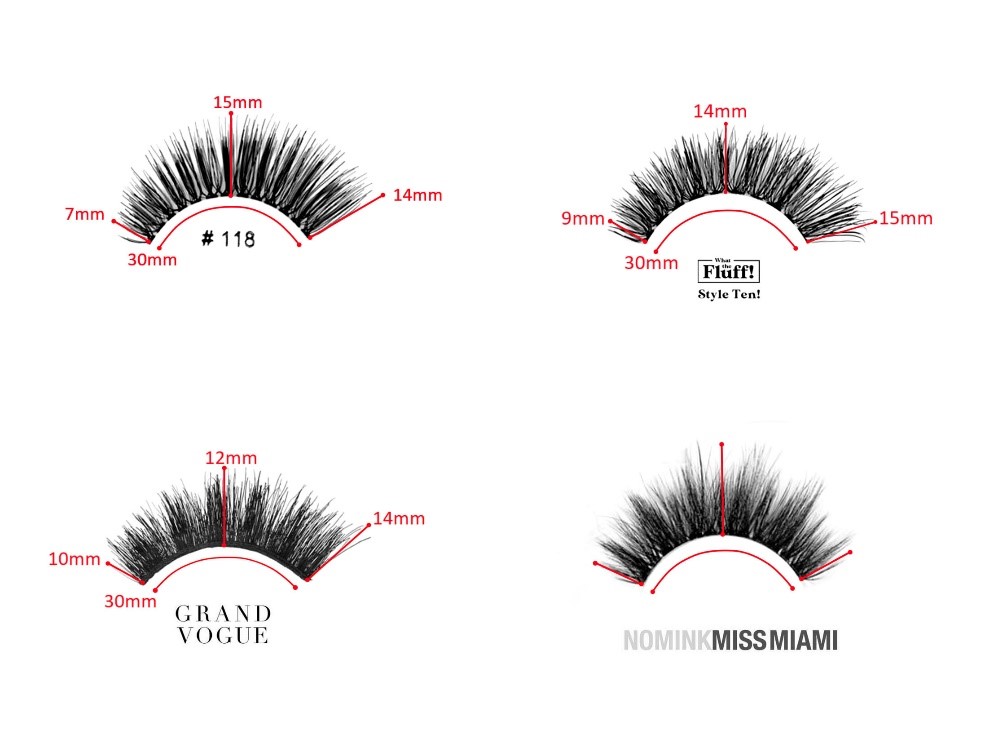 ---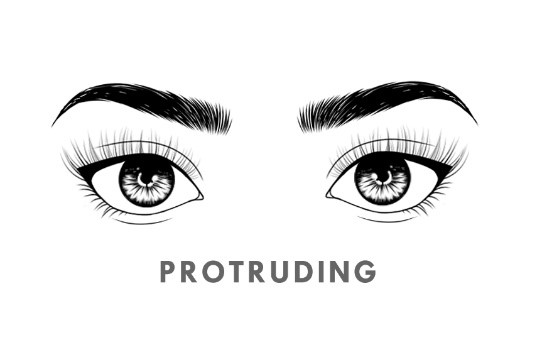 Eyes sit further out of the eye socket.

Typically has a lower eye lid crease.
We recommend choosing a natural and romantic lash to enhance protruding eyes without looking too heavy. This will create lightweight definition and softly accentuate the lash line. Both flared lashes and lashes that are evenly distributed in length along the band will suit your eye shape.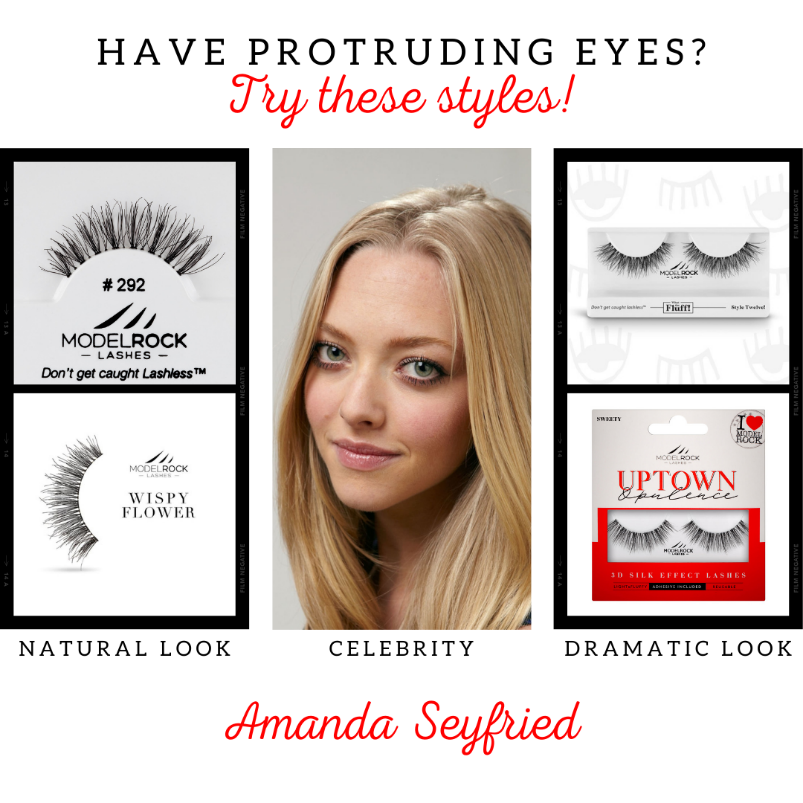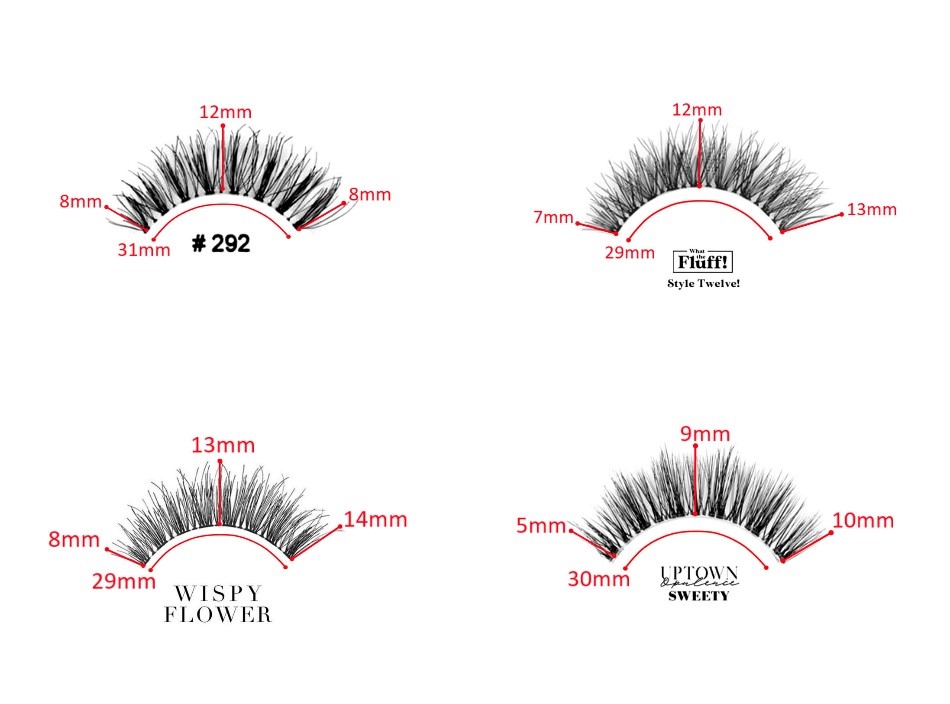 ---
Eyes are small in comparison to the rest of your facial features.
Don't be afraid of wearing false lashes if you have smaller eyes. False lashes can give the illusion of bigger eyes if selected correctly. Small eyes best suit lashes that are natural-looking and shorter as this will accentuate the eyes without making them look heavy.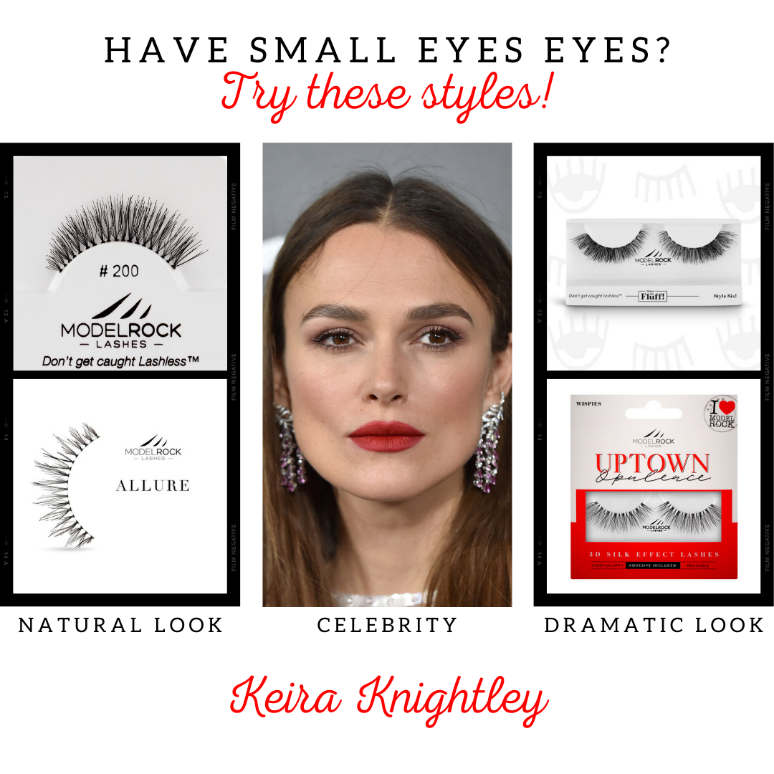 ---
When you've selected the lashes to suit your eye shape, you need to measure them prior to wearing them. False lashes are generally long to accommodate all eye sizes, but sometimes they need to be trimmed for a suitable fit. Always trim your lashes from the outer corners.
Let us know in the comments below what eye shape you have and your favourite lashes!
---
Leave a comment