WHAT TYPE OF FAKE EYELASHES LOOK NATURAL?
Author: Michelle Teeken Date Posted:19 November 2021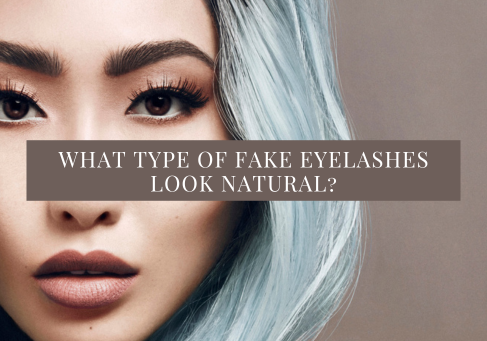 Does the thought of fake lashes intimidate you? Do you feel fake lashes are too much or too obvious? Well, it doesn't have to be! Fake lashes are a nice addition to makeup and can really complete a look.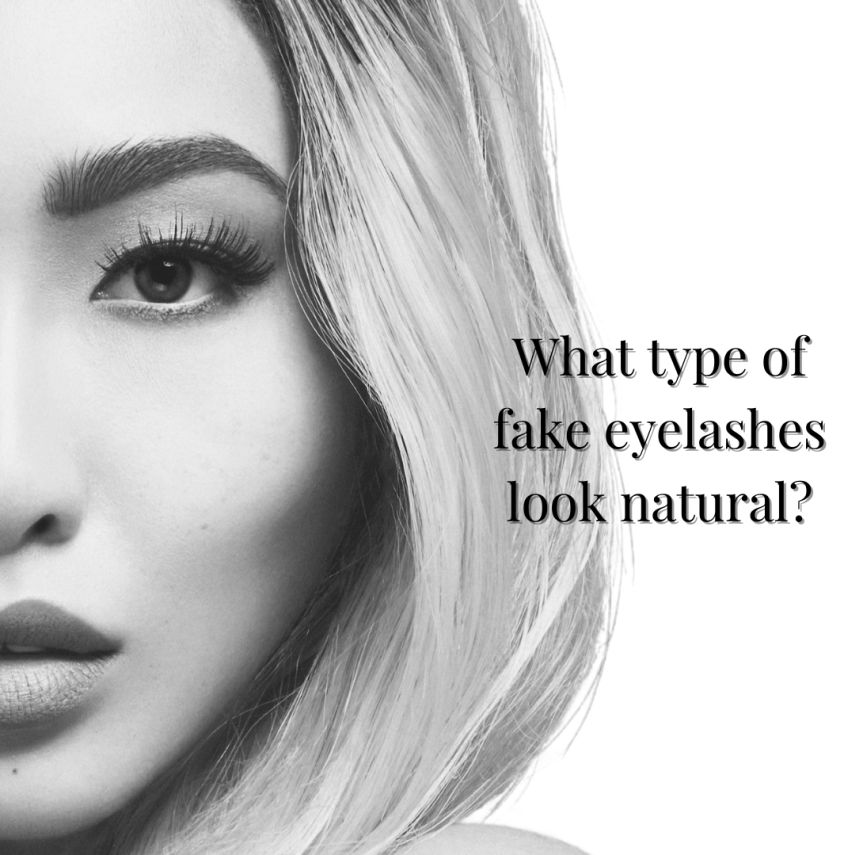 CAN FAKE EYELASHES LOOK NATURAL?
Absolutely! There are all sorts of different types of lashes available to suit your needs. If you are on the hunt for something natural, keep reading to find out how to make false lashes look as real as possible.
WHAT ARE THE SECRETS TO MAKING FALSE LASHES LOOK NATURAL?
Try individual lashes:
If you want something extremely natural, try INDIVIDUAL LASHES! It may take a little longer to apply than your traditional strip lashes, but they give the most natural effect. Our most natural individuals are our NAKED NATURALS range which have been designed with a seamless lash base. This provides an effortless application because they lay flat against your real lashes. To apply, simply dip the base of the lash into some LASH ADHESIVE and stick them along your natural lash line. Repeat until you're happy with how they look.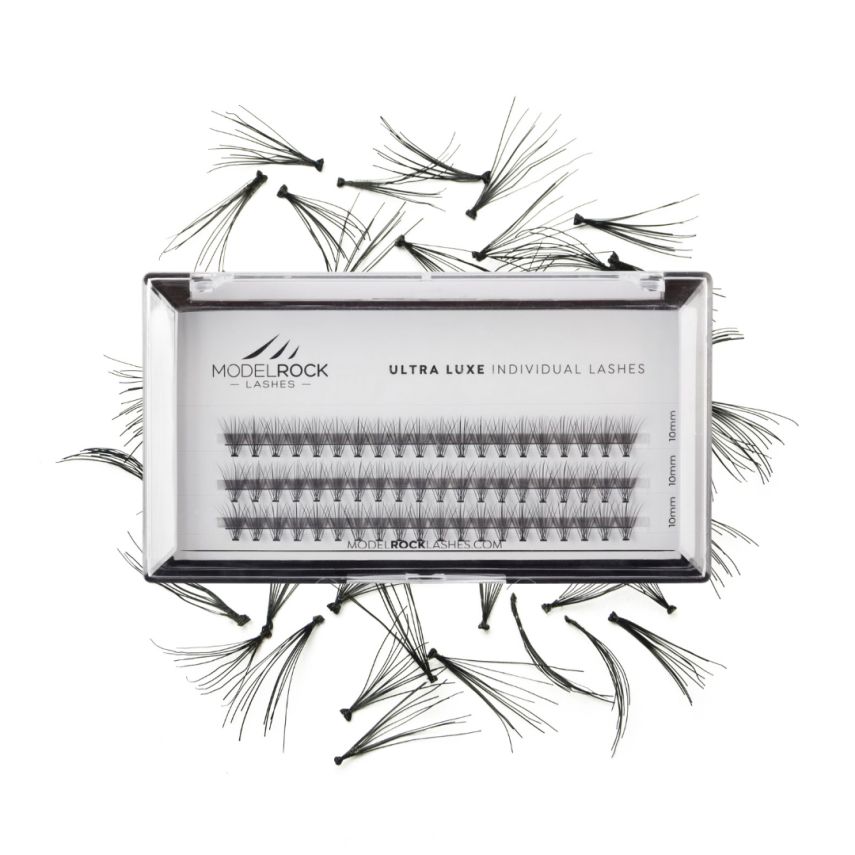 Choose strip lashes with an invisible band:
If you want natural looking lashes, avoid selecting ones with a black lash band. Especially if your makeup look doesn't include eyeliner to help conceal the band. Instead, go for ones that have a clear or invisible band as this will make it easier blend into your real lashes. Click HERE to view all our lashes which have our SUPER FLEX INVISIBLE LASH BAND.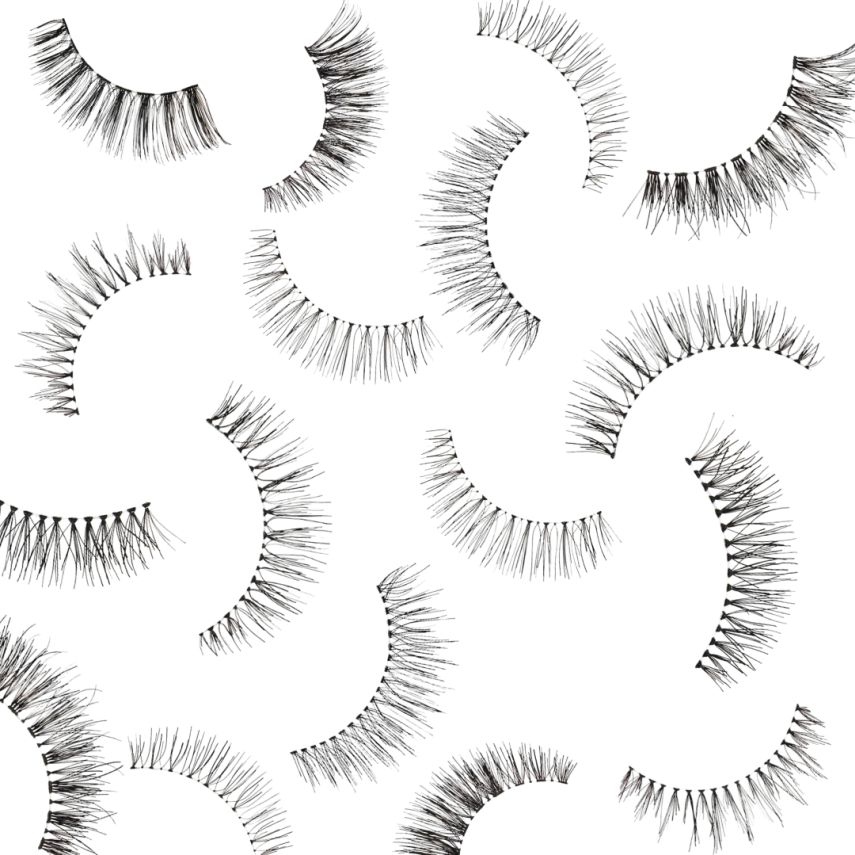 Prep your lashes:
You will most likely need to trim your strip lashes to suit your eye shape before applying. Pick up your lash from its tray and hold it against your lash line. Check to see how much excess needs to be trimmed and using SCISSORS, trim accordingly. Always trim your lashes from the outer corner so the style is preserved. Having fake lashes fitting incorrectly on your eyes is a dead giveaway for unnatural lashes, so always check and measure them beforehand.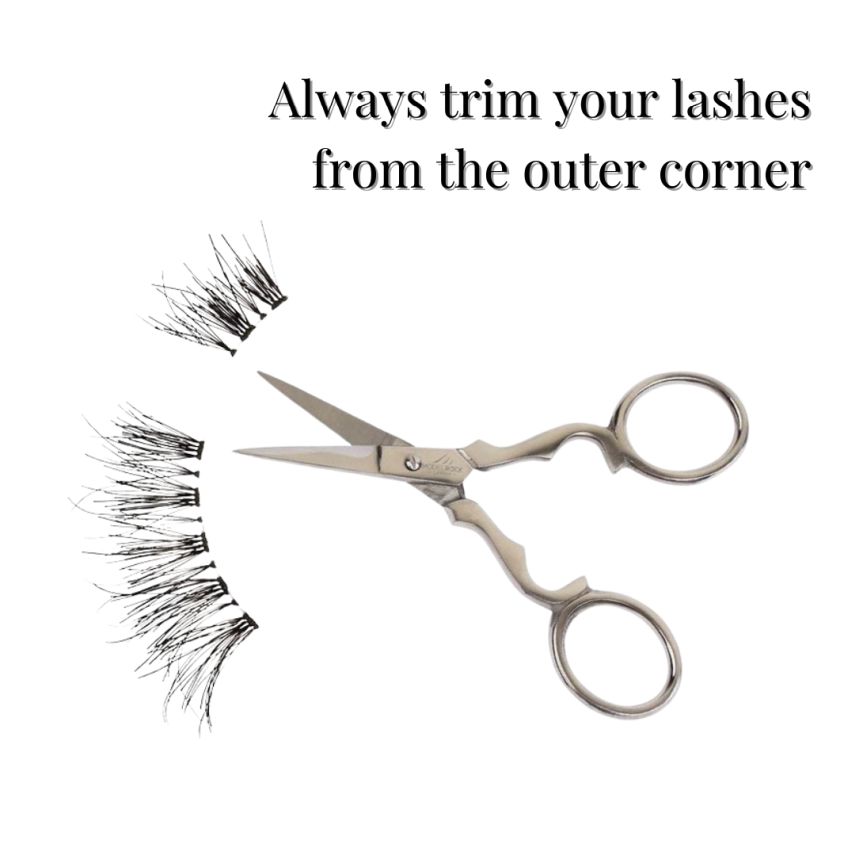 Apply close to the lash line:
Make sure you master your lash placement to give the most natural effect. You don't want an obvious gap between your falsies and natural lash line. We recommend using a LASH APPLICATOR to make the application process easier. Simply grasp the lash and place it as close to your natural lash line as possible, then secure the inner and outer corners.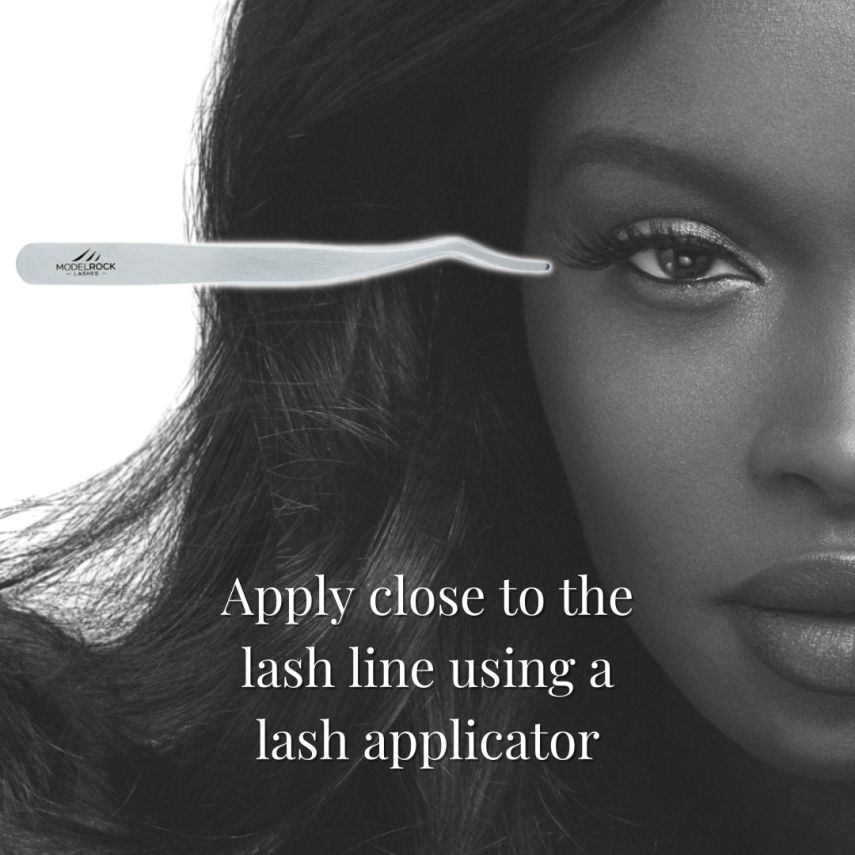 Try dark lash glue:
Now that you've mastered lash placement, try opting for DARK LASH GLUE instead. This can be intimidating but hear me out. Clear glue can expose your falsies by leaving a white cast behind that accentuates glue clumps. Dark glue leaves no white residue and will blend in nicer with your lash hairs.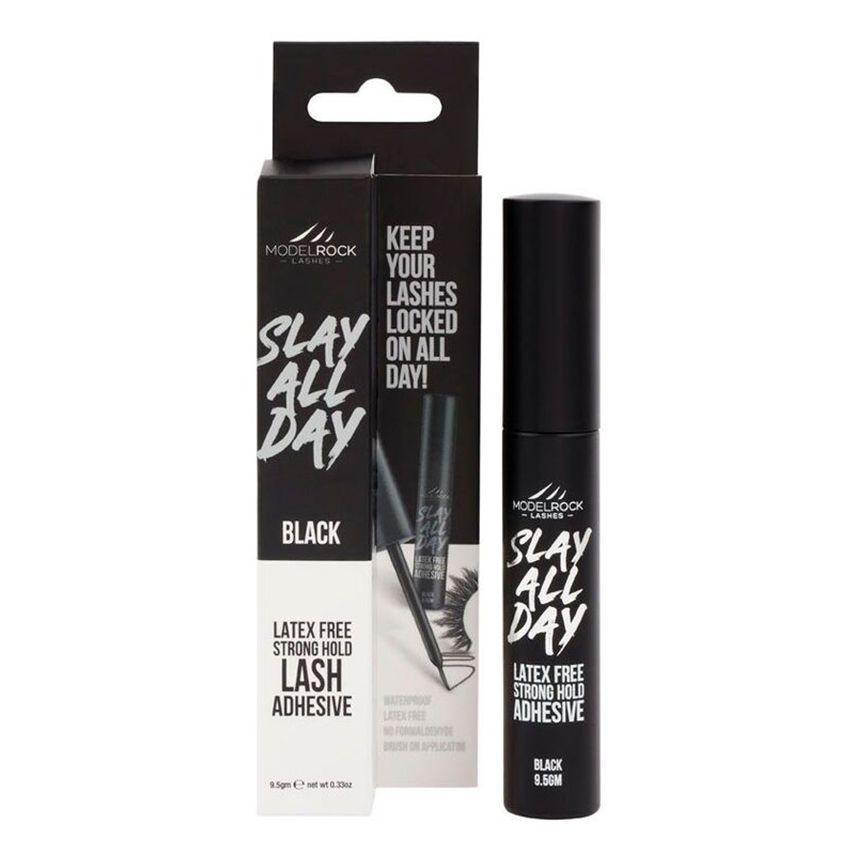 Curl your real and false lashes together:
This is an absolute game changer, and you need to try this. Once you've applied your falsies and the glue has completely dried, take our PRO EDGE LASH CURLER and curl both the falsies and your natural lashes. This will help lift the lashes and blend them together. The curler also allows you to really get in close to the lash line and curl the shortest of lashes.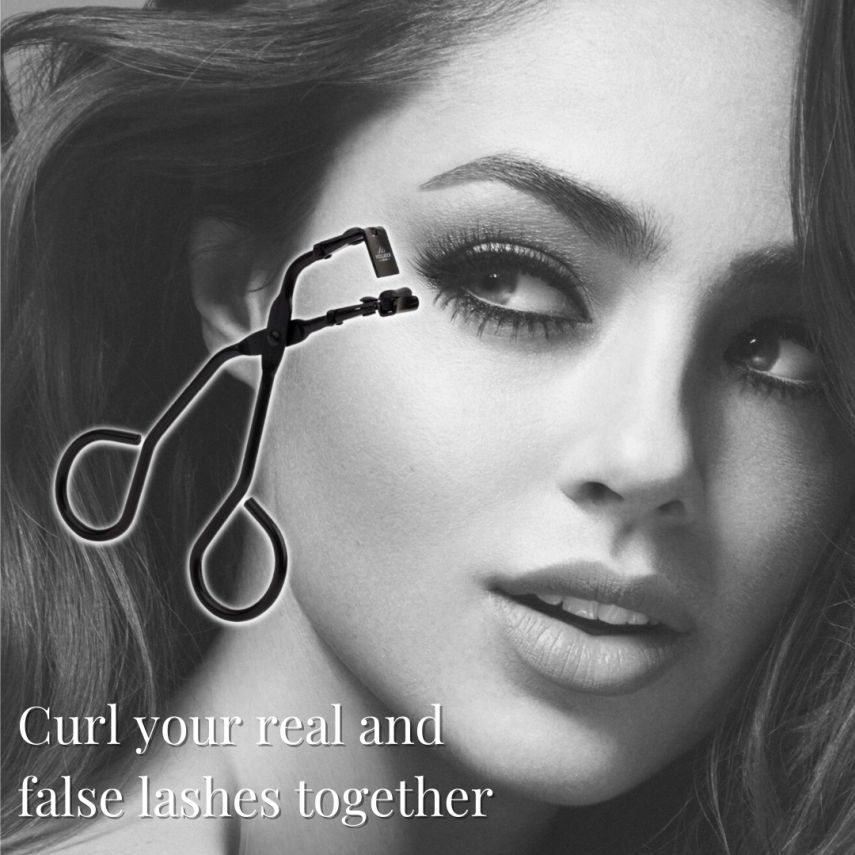 WHAT ARE THE BEST NATURAL LOOKING FAKE LASHES?
Don't know what lashes to pick? MODELROCK CEO Raelene has put together a list of our most popular natural styles for you to choose from.
From the Kit Ready Range:
From the Signature Range:
Let us know in the comments below if you would try these tips and tricks and what your favourite MODELROCK natural lash style is!
---
Leave a comment