How Magnetic Lashes Work And How To Apply Them
Author: Michelle Teeken Date Posted:29 October 2021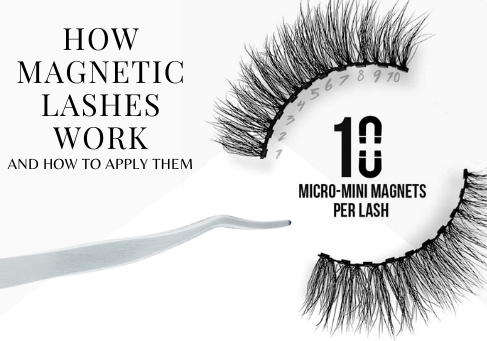 HOW DO MAGNETIC EYELASHES WORK?
Our 'MAGNA-LUXE' Magnetic Lashes have been created using our special 'Micro-Mini Magnet' system that consists of 10 micro-mini magnets strategically placed along the lash band. This ensures a perfect fit even if trimming is required for smaller eye shapes. Thus, creating a luxurious and premium quality magnetic lash that is much more comfortable and that keeps its natural shape for multiple wears. Simply apply 2 - 3 coats of our MAGNA-LUXE MAGNETIC EYELINER LASH BOND, creating your preferred liner style and shape. Wait 5 - 10 seconds and apply magnetic lashes, ensuring all magnets are adhered and secured to the eyeliner.
No Mess & Fuss
Simply line & apply
Keeps lashes locked on all day
Waterproof
NON-Clumpy & NON-Gritty formula
Scroll to the end of this blog to see an in-depth HOW TO APPLY.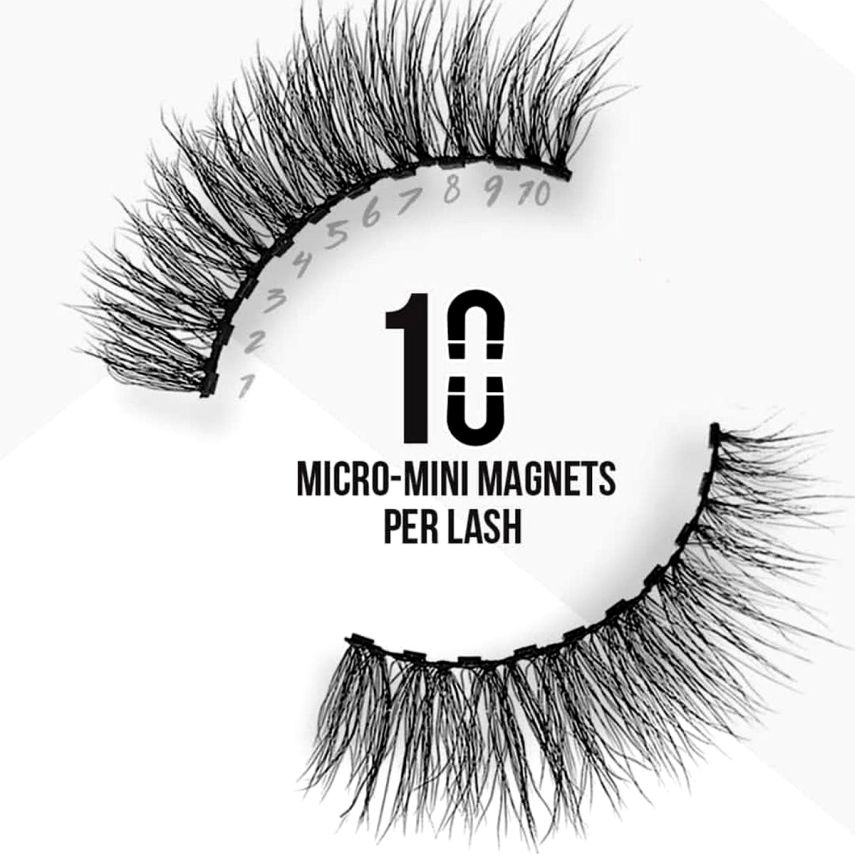 WHAT ARE THEY MADE OF?
Each set of magnetic lashes has been individually hand-crafted with love to give a soft and flattering look to the eyes. Our luxury Vegan, Cruelty Free Faux Mink magnetic lashes have been made with super soft and fluffy Faux Mink synthetic silk fibres and are incredibly light weight, so you'll be able to comfortably wear them all-day! Our super-flex lash bands are made to flex with the natural curve of the eyes and provide you with superior all-day comfort.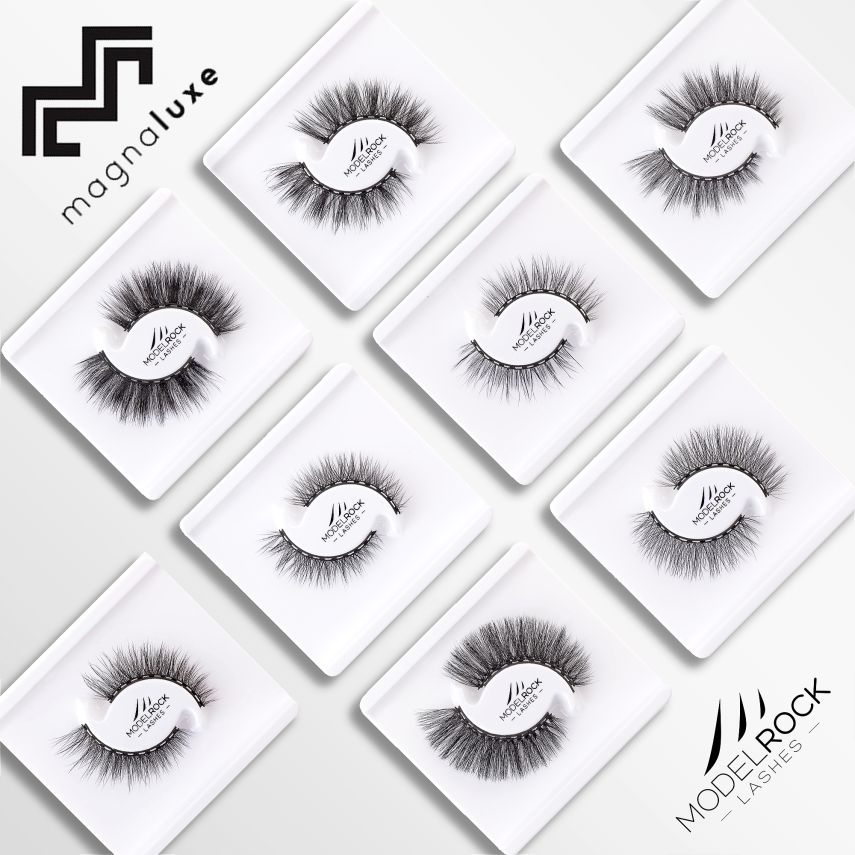 ARE MAGNETIC EYELASHES SAFE FOR YOUR EYES?
Magnetic lashes are safe to use around the eyes and are typically better than using traditional false eye lashes. This is because you don't need to apply glue close to the eye area which can cause irritation and your natural lashes to fall out with its removal. If you are in doubt, always read the instructions on your magnetic lash kit and check the ingredients just in case you have any allergies. To keep your eyes safe and infection free, don't share your eyelashes with friends and remove them before you go to bed. You cannot sleep with magnetic lashes on, so make sure they're removed and cleaned prior to their next use.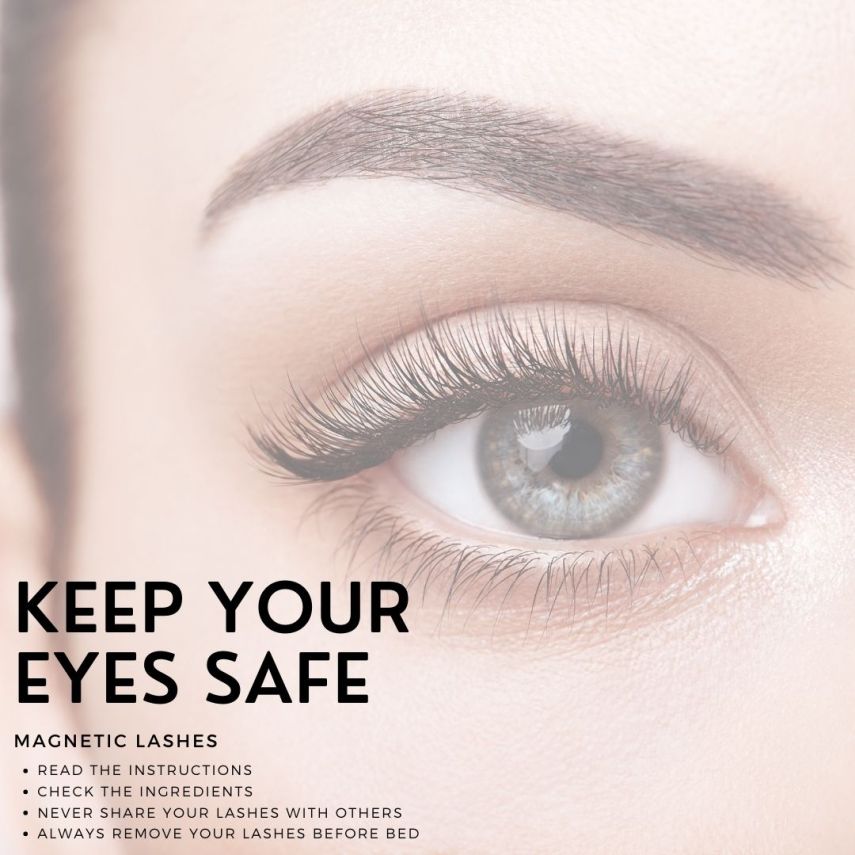 HOW DO YOU REMOVE MAGNETIC LASHES?
Simply soak a cotton ball or REUSABLE MAKEUP REMOVING PAD into your choice of makeup remover and hold on the eye for 10 - 15 seconds to loosen the magnetic liner bond. Once you have removed lashes and have cleaned your eye area, gently remove any magnetic bond or makeup residue from the lash band and clean them ready for next use. Always store your magnetic lashes back on the lash tray after cleaning to keep them safe and ready for next use. Our lashes are reusable for up to 30 wears when handled and treated with care.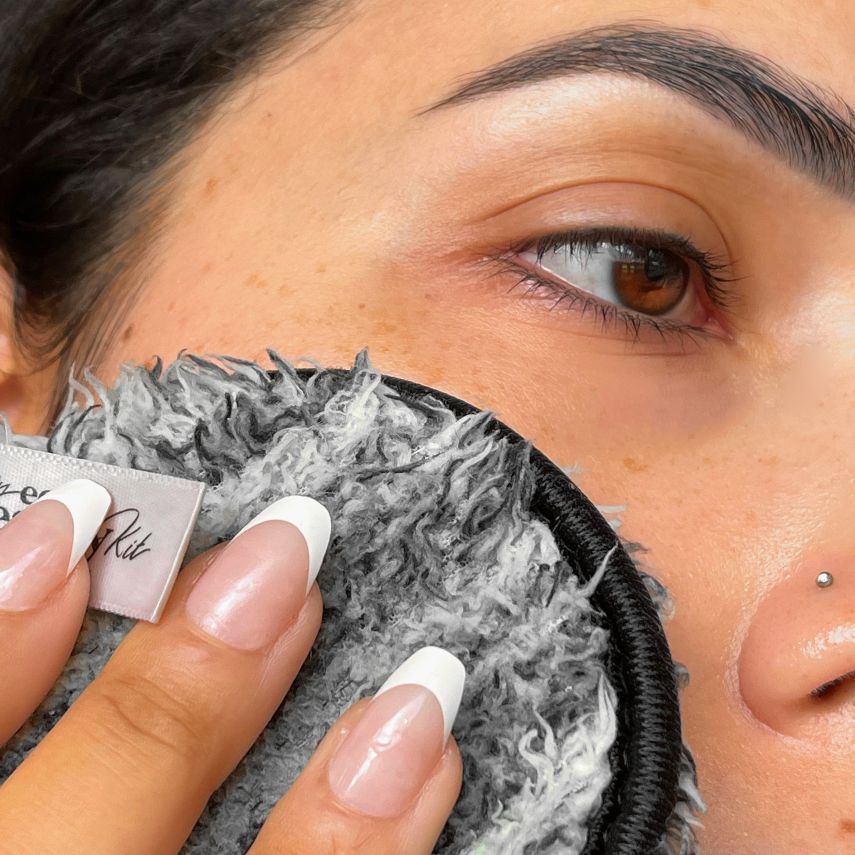 STEP 1: CHECK THE FIT.
Gently remove the lashes from its tray and place it against your lash line to check the fit. I am using our MAGNA-LUXE Lashes in 'DEVINE FELINE' for this tutorial. You want to sit the lashes inwards a little from the inner corner of the eye. Check to see how much excess lash extends past the outer corner of your eye.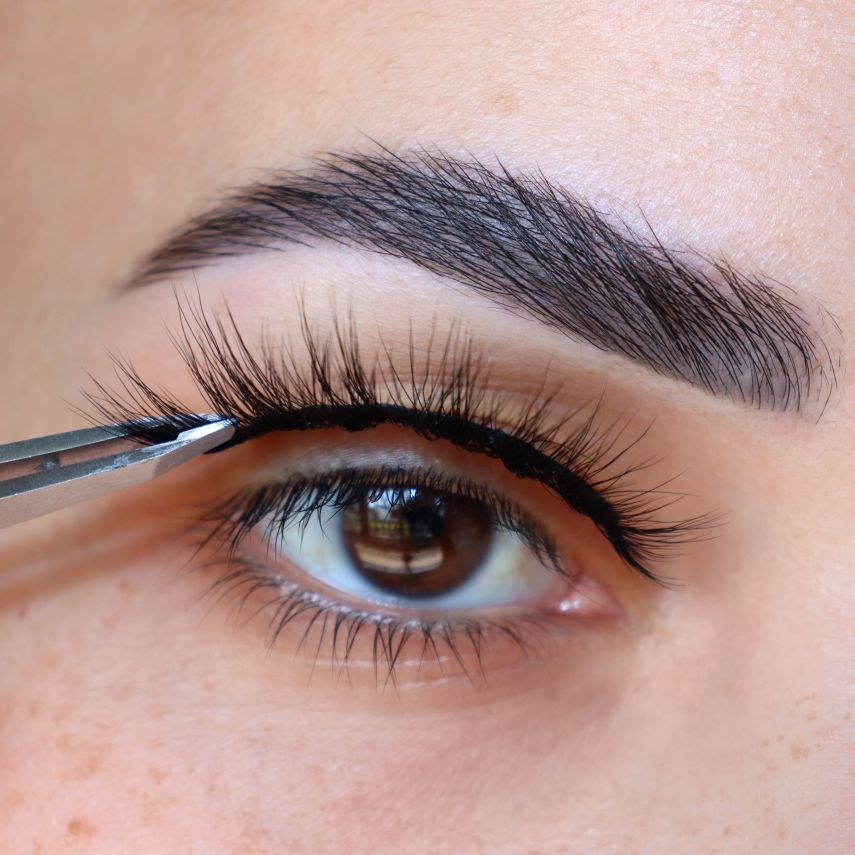 STEP 2: TRIM IF NEEDED.
Trim your lashes if needed. Always trim your lashes from the outer corner. Using a pair of small LASH SCISSORS, cut off the next-in-line magnet from the outer edge. Check the fit again until you are satisfied with how it is sitting on the lash line.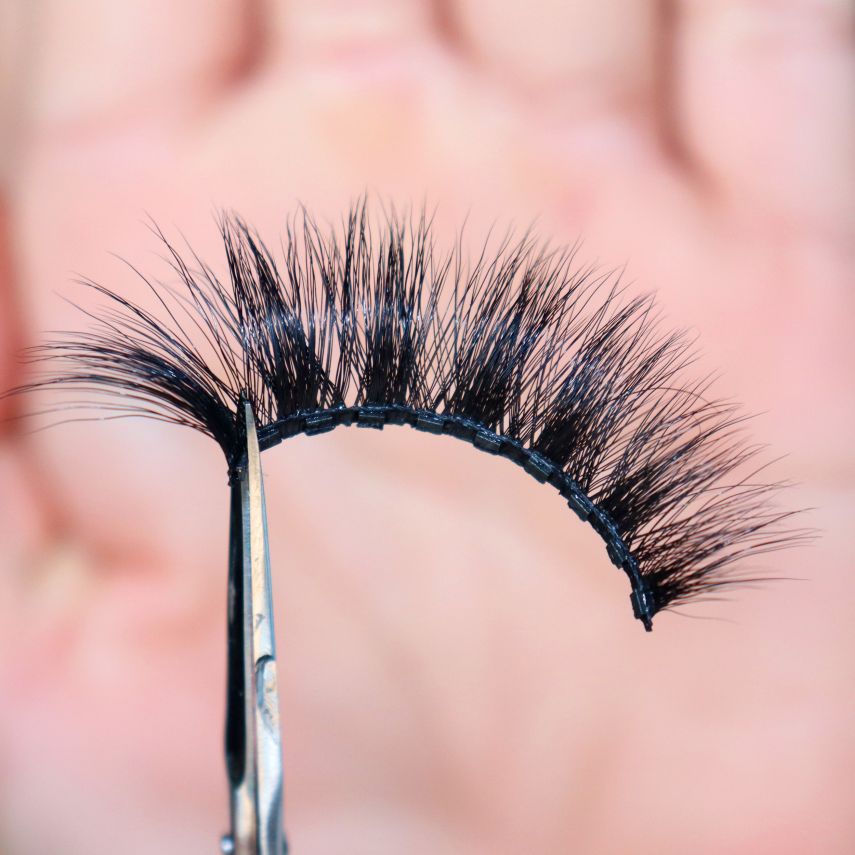 STEP 3: APPLY MAGNETIC LINER.
Apply 2 - 3 coats of our MAGNA-LUXE Magnetic Eyeliner Lash Bond, creating your preferred liner style and shape. Wait 5 - 10 seconds for the liner to completely set. Wait time may be longer depending on how thick you've applied the liner.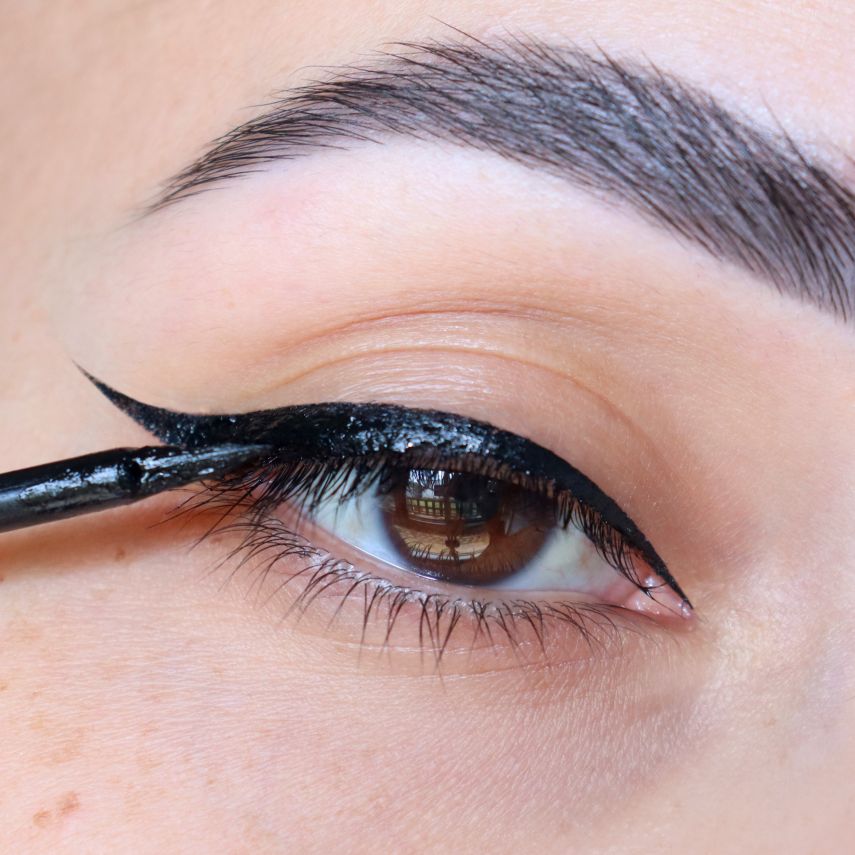 STEP 4: LASH APPLICATION.
Curl your lashes and add mascara beforehand if desired. You can apply mascara on magnetic lashes but avoiding this will help with the lifespan of the lashes and keep them cleaner. Place magnetic lashes onto the liner starting from the centre, then, tucking in the inner and outer corners. If you struggle with lash application, try using one of our LASH APPLICATORS to make the job easier. Make sure you have secured all the magnets to the liner and now you're ready to slay the day!
Click HERE to watch how makeup artist Chantel Maalouf applies their MAGNA-LUXE lashes!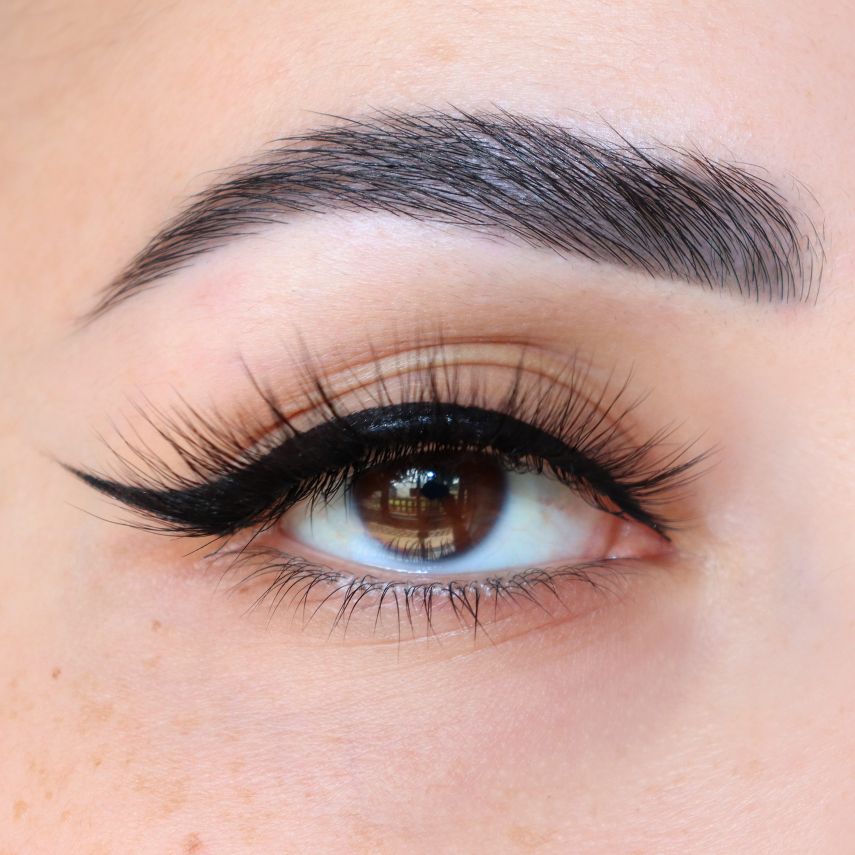 ---
Leave a comment