Easiest False Eyelashes to Apply
Author: Michelle Teeken Date Posted:18 November 2022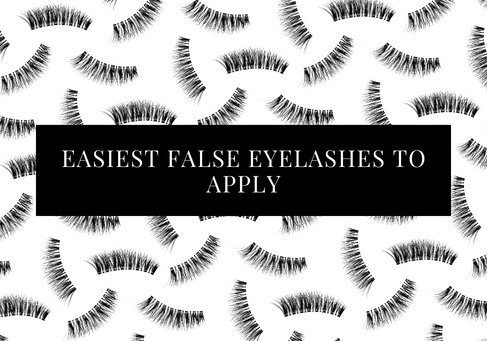 False eyelashes are an amazing way of adding volume, length, and drama to any eye look. But for beginners, applying false lashes can be daunting. It also can be difficult to find which type of lash is best for you. Have no fear, we are here to help!
All MODELROCK lashes are 100% hand-made, cruelty free and vegan. We have a few different ranges of lashes that are made from either 100% sterilised natural human hair, premium faux mink, or the finest grade synthetic silk materials. Our false lashes are reusable, easy to apply, and comfortable, which is essential for newbies in the lash game. Keep reading to find out which lashes we suggest from our range that are the easiest to apply!
Half Lashes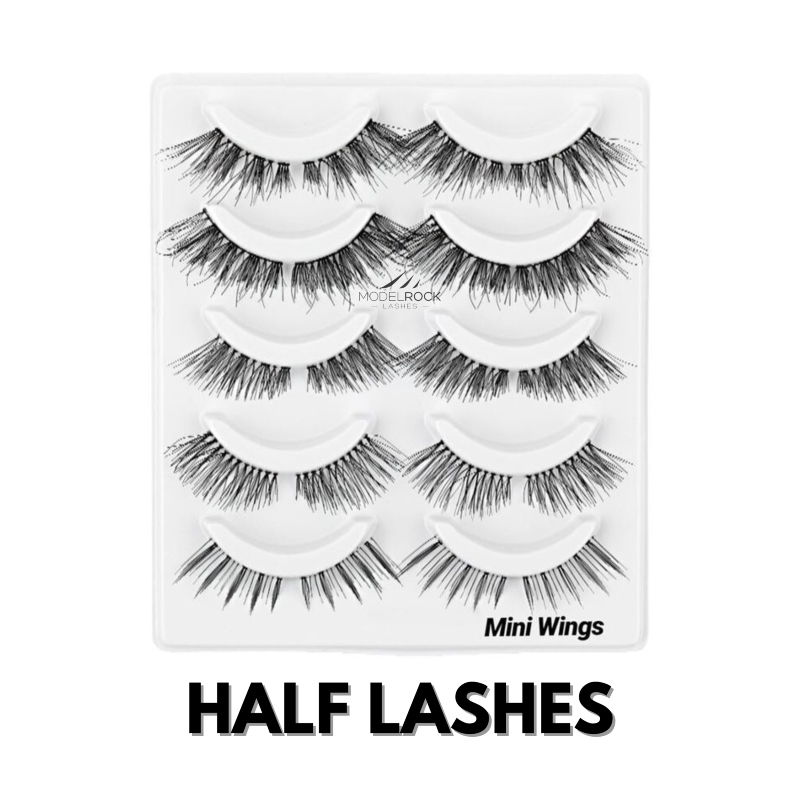 Half lashes are an amazing way to dive into the lash world. 'Half lashes' are strip lashes which are shorter in band width and are focused on the outer half of your eye. Because they are smaller, they are easier to apply than standard lashes. You can find our half lashes listed in the NATURAL LASHES section of our website.
To apply, add your LASH ADHESIVE of choice to the lash band and wait 20 to 30 seconds for the glue to get tacky. Once it's tacky, use a LASH APPLICATOR or TWEEZERS to apply them, focusing the application on the outer half of your eye. Always clean your lashes after every use, that way, you can reuse them several times whilst keeping them hygienic. If you're unsure on how to clean them, check out our blog HOW TO CLEAN YOUR LASHES WITHOUT DAMAGING THEM
Magnetic Eyelashes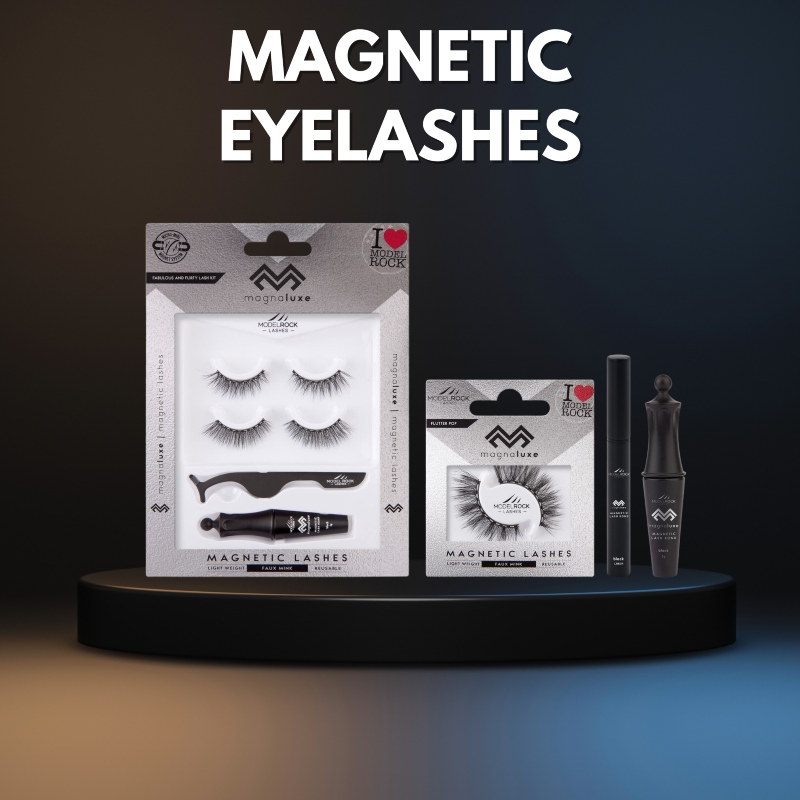 Want to start wearing lashes regularly, but find applying them using lash glue a difficult task? Try our 'MAGNA-LUXE' magnetic lashes instead. Our magnetic lashes have been created using our special 'Micro Mini Magnet' system that consists of 10-micro mini magnets. The mini magnets are strategically placed along the lash band to ensure a perfect fit, even if trimming is required for smaller eye shapes. Thus, creating a luxurious and premium quality magnetic lash that is much more comfortable and keeps its natural shape for multiple wears. Check out our blog for an in-depth tutorial on HOW TO APPLY MAGNETIC LASHES We have also recently launched a MAGNETIC LASH BOND EYELINER PEN to make the application task even easier!
Lash Adhesive Eyeliner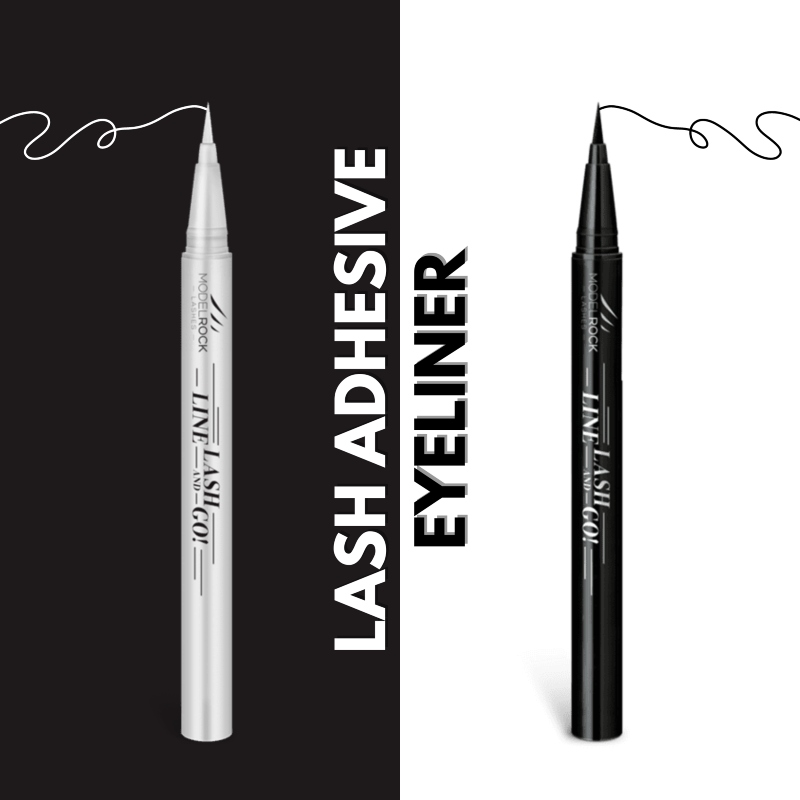 Once again, if you find lash glue hard to work with, try our LASH ADHESIVE EYELINER instead! LINE-LASH-GO! is an eyeliner and lash adhesive together as one, which will help you apply your faux eyelashes with ease. Simply create your eyeliner and add your lash of choice on top, it's that quick & easy. The formula also comes in clear or black, but for beginners and those who prefer wearing natural lashes, we recommend picking the clear. If you want to go for the black and make a mistake, you can easily tidy it up with our OOPS! I DID IT AGAIN MAKEUP REMOVER PEN
DIY Lash Extension Kits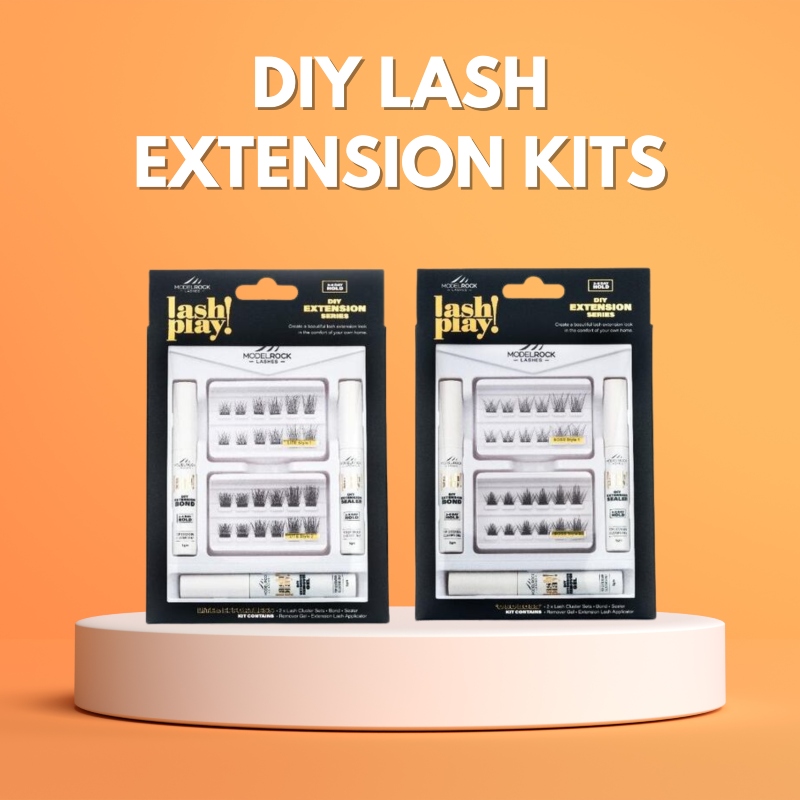 LASH PLAY! is an amazing solution for those beauties who enjoy the look of lash extensions, but don't want to frequent the salon or spend big dollars for the upkeep. It's also for individuals who don't like applying typical lashes daily and want something with a longer hold. With our DIY Extension Series, you can create a beautiful lash extension look in the comfort of your own home! The adhesive lasts much longer than typical lash glue as it has a 3-5 day hold. The clusters are also glued to your actual lashes, but on the underside of them. Whereas regular false lashes are applied on the top of your lash line. Applying them on the underside of your lashes makes them appear more natural and undetectable. See our VIDEO TUTORIAL on how to apply them with ease!
---
Leave a comment