How To Do Lash Extensions at Home
Author: Michelle Teeken Date Posted:29 July 2022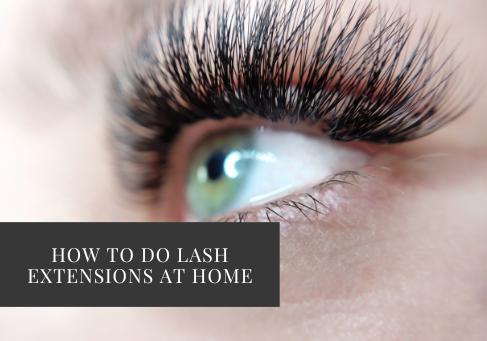 Do you love the look of lash extensions but don't want to frequent the salon or spend big dollars for the upkeep? Or perhaps you enjoy false lashes, but don't like applying them daily and want something with a longer hold? The solution? LASH PLAY! Coming soon to MODELROCK.
What Is LASH PLAY

LASH PLAY! is a DIY Extension Series where you can create a beautiful lash extension look in the comfort of your own home! The difference between our DIY lash extensions and regular false lashes are two factors:
1. The LASH PLAY! adhesive lasts much longer than typical lash glue as it has a 3-5 day hold.
2. LASH PLAY! clusters are glued to your actual lashes, but on the underside of them. Whereas regular false lashes are applied on the top of your lash line. Applying them on the underside of your lashes makes them appear more natural and undetectable.
Each kit contains 2 x Lash Cluster Sets, Bond, Sealer, Remover Gel and an Extension Lash Applicator. There are two kit styles to choose from (more styles to come!) which are 'Lite & Effortless' and 'O So Boss', simply select your preferred cluster style and let's PLAY!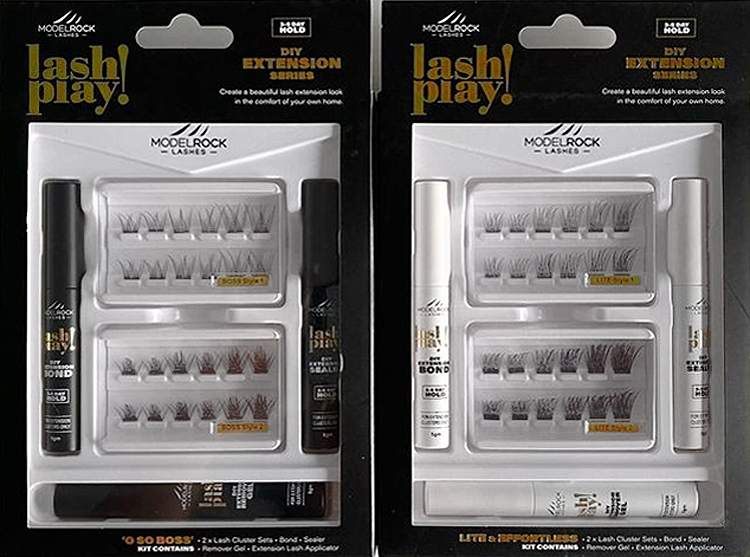 How to Apply LASH PLAY
STEP 1:
Lightly coat your lashes with Extension Bond using the micro-spoolie brush.

in an upward motion just like when using mascara. It is very important

not to overload your lashes with the Extension Bond as less is more.
STEP 2:
Apply the lash clusters underneath your natural lashes as close to the under-lashline as possible,

keep applying the clusters until you have created your desired look and shape.
STEP 3:
Use DIY Extension Sealer to lock-on the lash clusters and to take away any tackiness of the Bond. Brush

the sealer through your lashes the same way in an upward motion as using mascara. Sealer also gives

the lashes a 'water-proof' raincoat and helps with the longevity and extends the wear life of your extensions.
How To Remove LASH PLAY
Use the remover gel brush on your lashes in a motion like applying mascara. Be sure to coat the top and

bottom of the cluster lashes. Once the lashes are generously coated, leave to sit for 10-20 seconds allowing

the bond to loosen. After this time, gently pull off the cluster lashes one-by-one. When all the extensions

clusters have been removed, clean the eye area with your preferred makeup cleanser.
Doing your own lash extensions has never been easier! Make sure to sign up to our newsletters and follow our FACEBOOK & INSTAGRAM to be notified for when they launch!
---
Leave a comment