HOW TO DO 'FAUX FRECKLES' TWO WAYS
Author: Michelle Teeken Date Posted:25 August 2021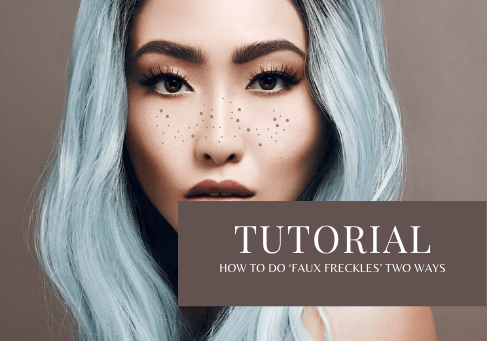 METHOD 1: SOFT FRECKLES
STEP 1: Use a lip liner, eyeliner or brow pencil in a dark brown shade with a fine tip. I am using our UPTOWN BROWS DEFINE + FILL PENCIL IN DARK BROWN to create the freckles. The brow pencil is created with an extra precise, skinny moulded 1.7mm tip to help you create real 'hair-like' strokes… Or in this case, freckles! The long-lasting formula provides up to 10 hours of waterproof, smudge proof wear.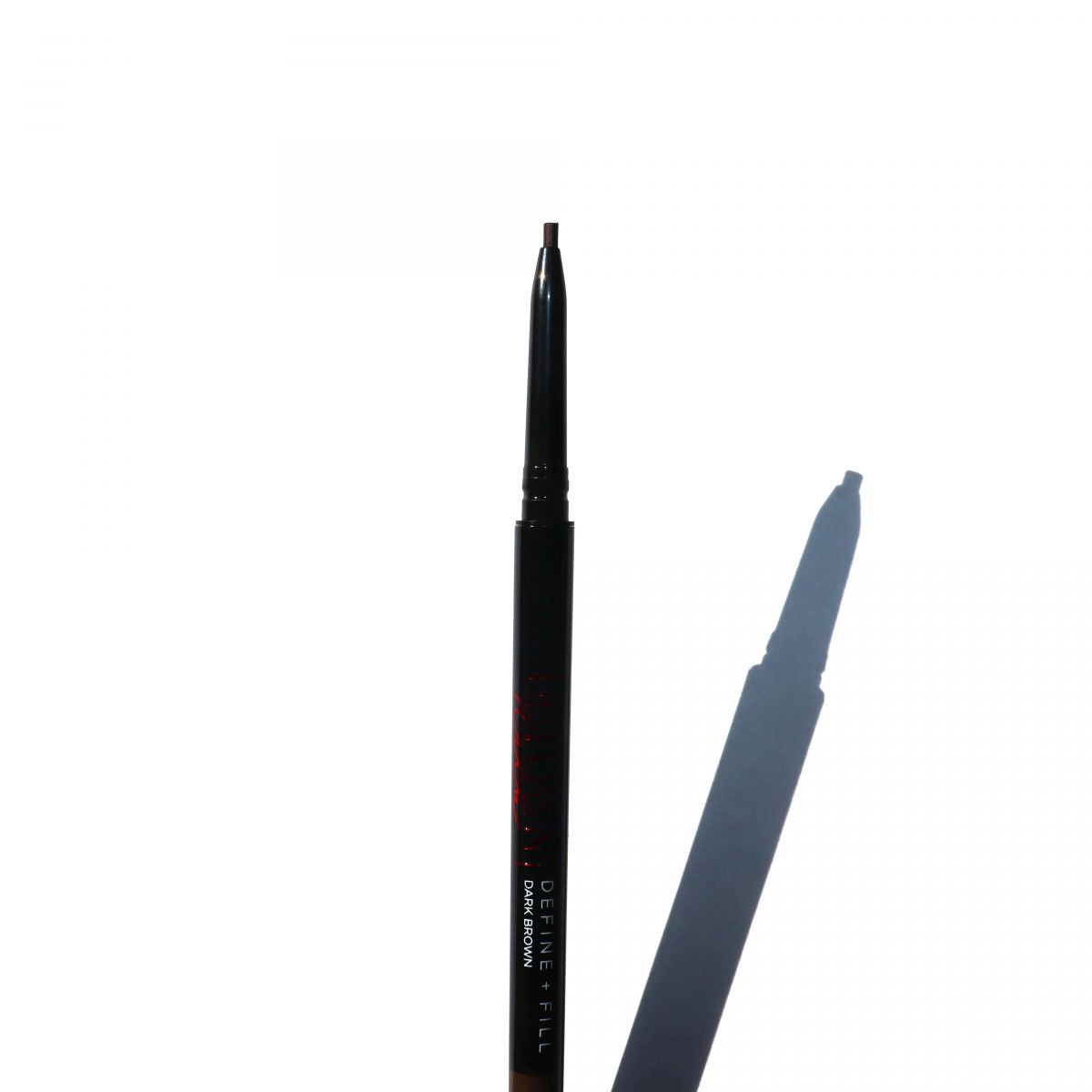 STEP 2: Using the very edge of the pencil, start dotting freckles wherever you wish. I placed mine along the bridge of my nose and slightly on the cheeks. Don't worry if they look messy at this stage as we will be blending them out.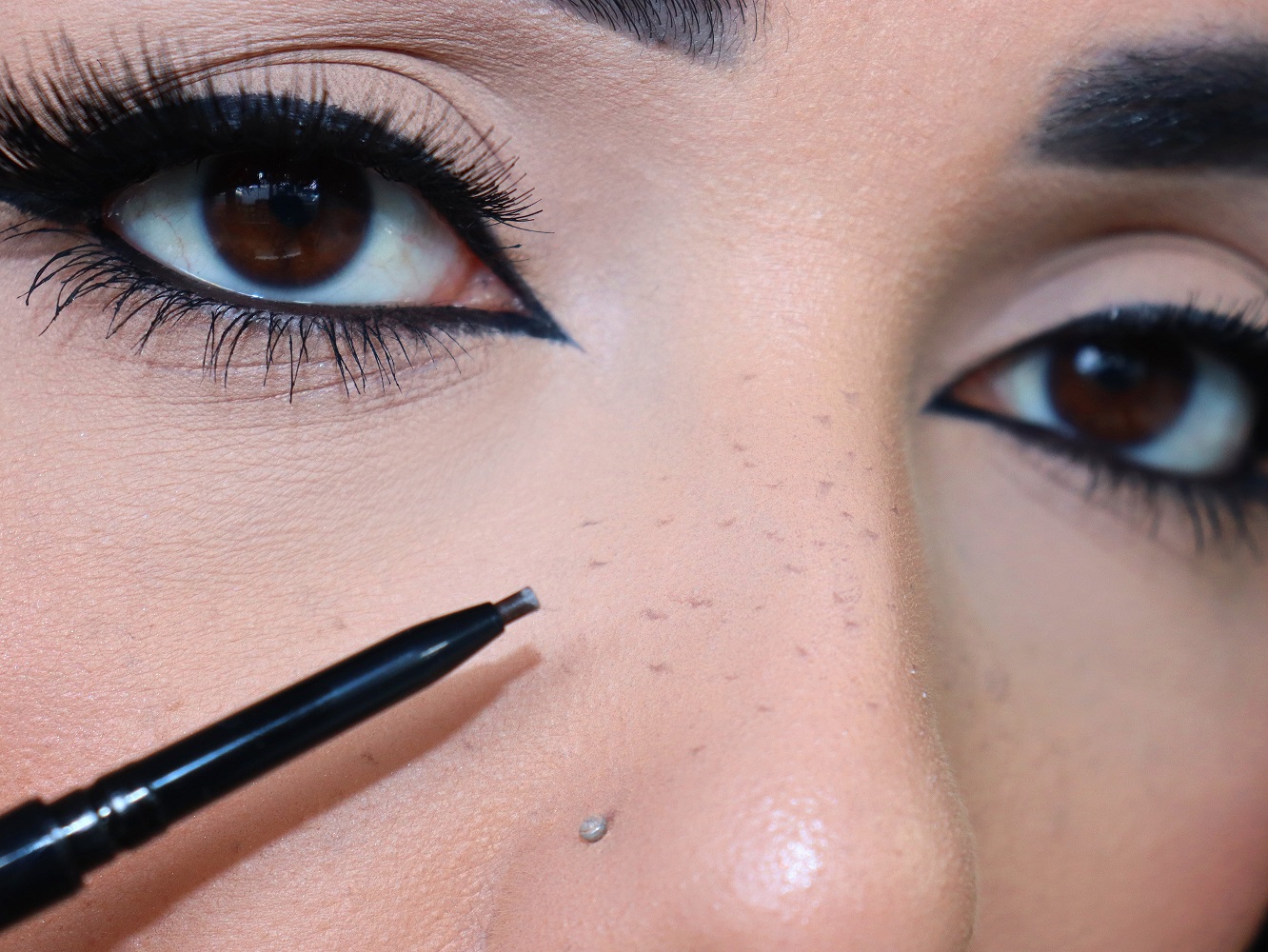 STEP 3: Take a damp MAKEUP SPONGE and pat where you drew the freckles to soften them. You can also use your fingers to do this step if you wish. Repeat the process until you are happy with how they look. The finished product should look soft and natural.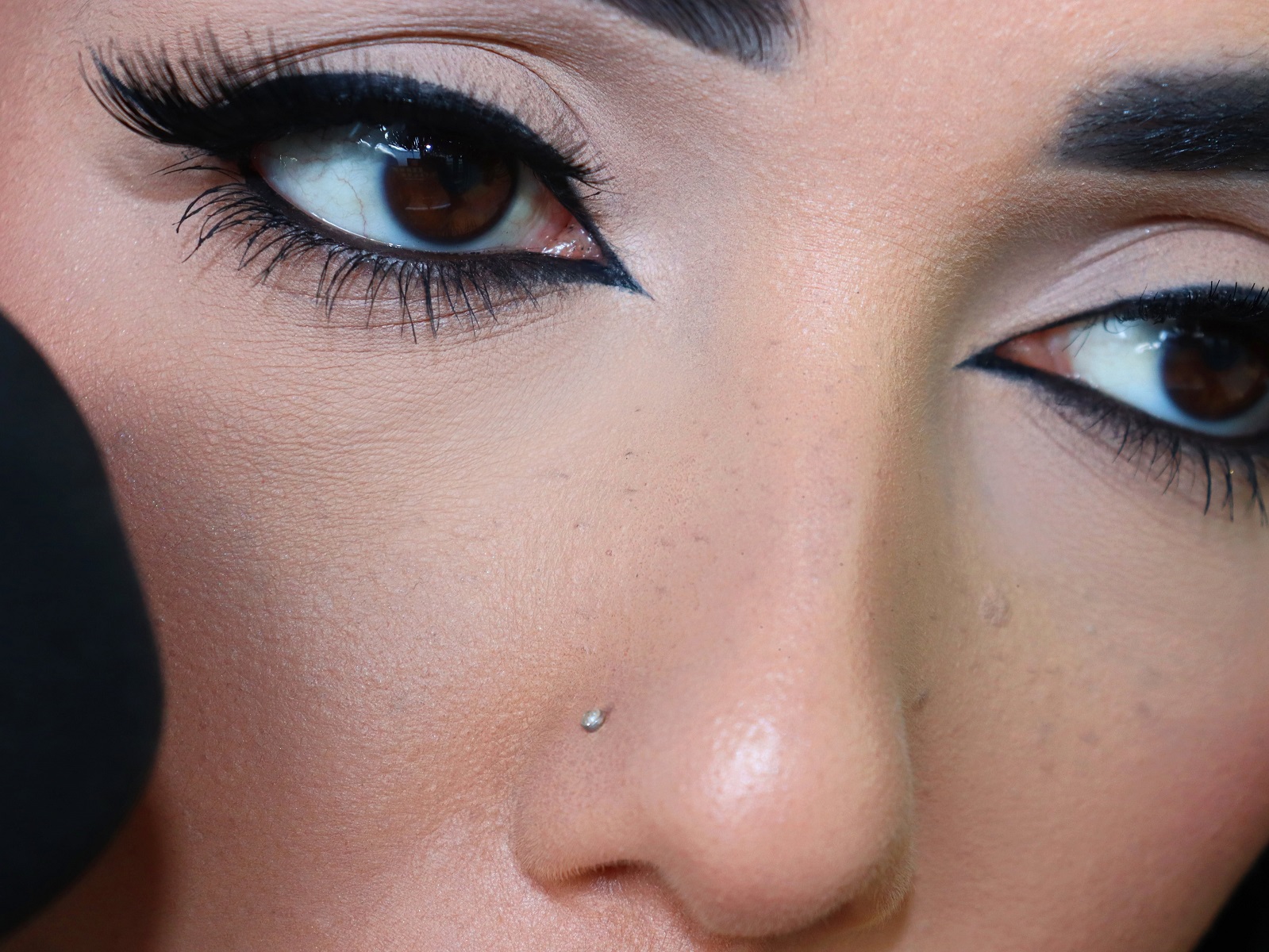 METHOD 2: DISTINCT FRECKLES
STEP 1: For this method you will need a dark brown eyeshadow, a fine tip brush and PIGMENT DROPS. I am using the shade 'VAULT' from our ROCK CHIC VOLUME 1 EYESHADOW PALETTE to create the freckles. Add a few droplets of the pigment drops to your eyeshadow and pick up the liquid mixture on a fine tip brush.
When you mix pigment drops with eyeshadow, it creates a lasting, vibrant pigment paint and dries to a smudge-proof finish. It's a great medium to have in your kit as you can also create custom liquid eyeliner shades with any eyeshadows/pigments.
STEP 2: Using the brush, dot the product onto your face in small constellations. For this method I placed the freckles on my nose area as well as my cheeks. Once again, use a damp makeup sponge to soften the freckles and repeat as necessary. As the pigment drops are opaquer, the freckles won't soften as much as the first method.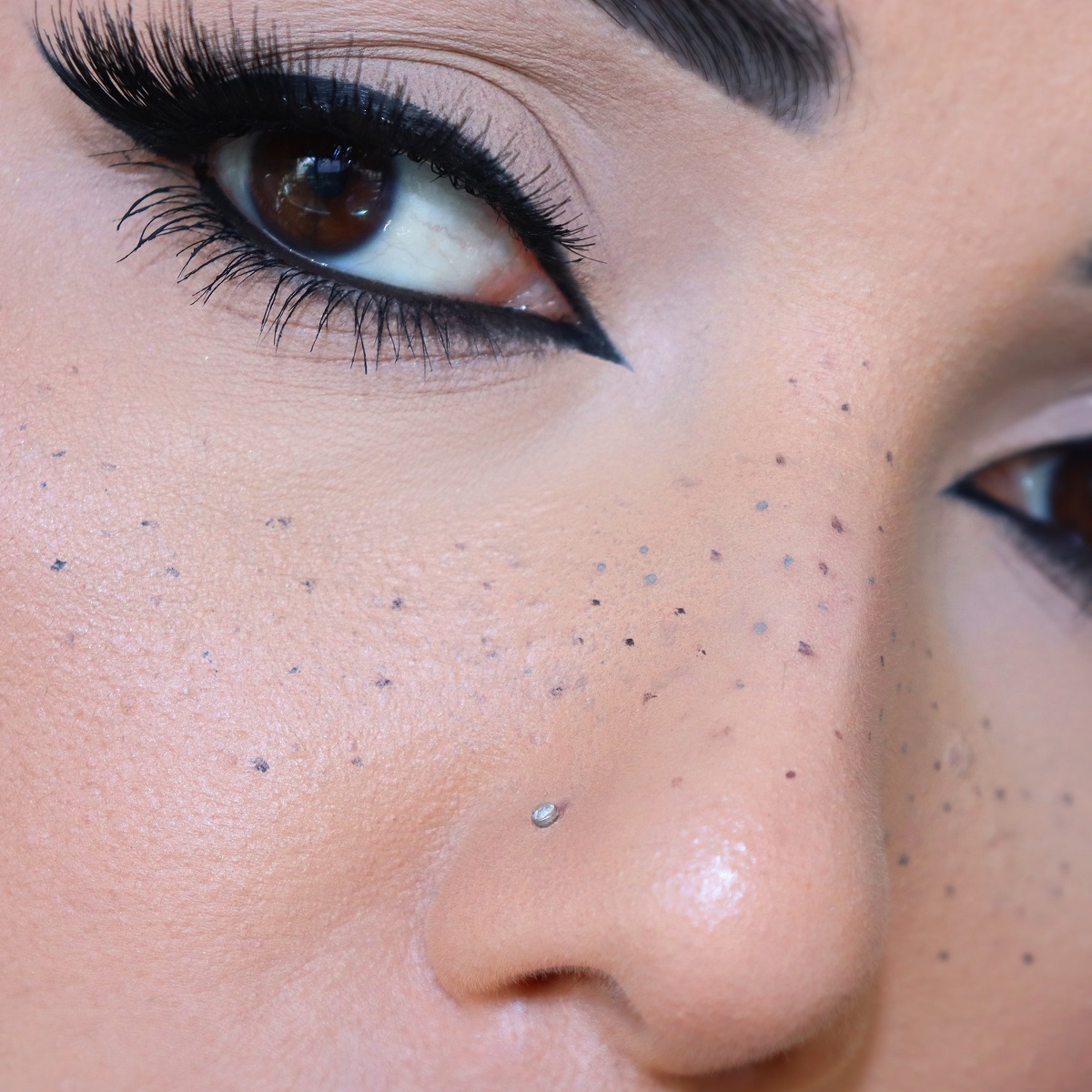 STEP 3: You can further soften the freckles if they're TOO distinct for your liking by applying powder foundation over the top of them with a fluffy brush.
Let us know in the comments below if you prefer your freckles soft or distinct!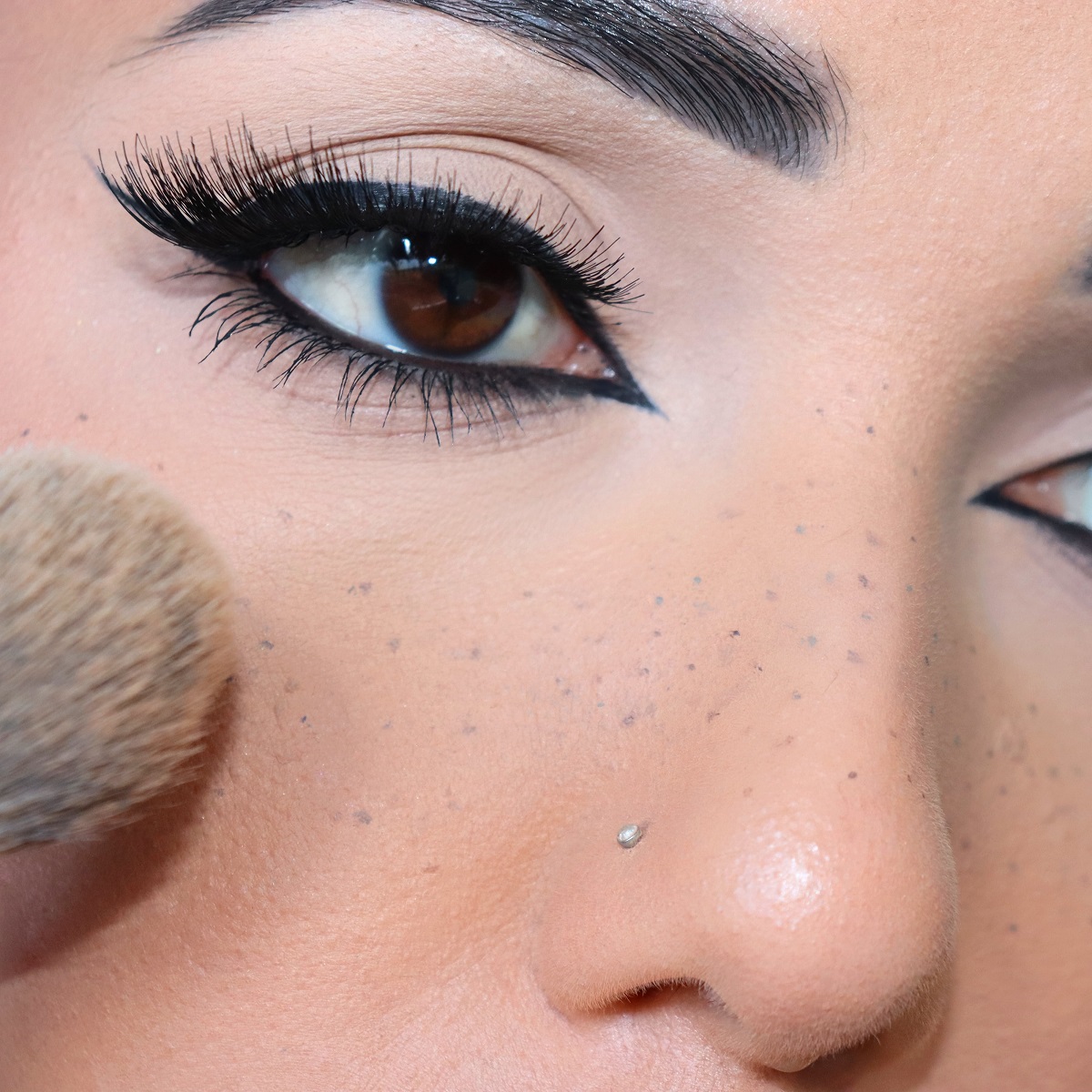 ---
Leave a comment