DIY COLOURED LASHES
Author: Michelle Teeken Date Posted:15 September 2021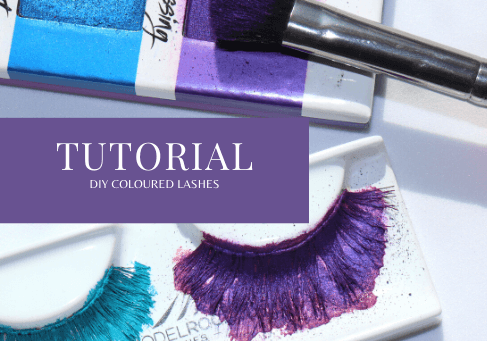 Want to do something edgy, editorial and fun with your makeup? Try coloured lashes! Premade coloured lashes can be difficult to find, very expensive or the colour choices can be limited. You can create your own using these two easy methods. I'll be using our LASHES and showing the different methods on each side.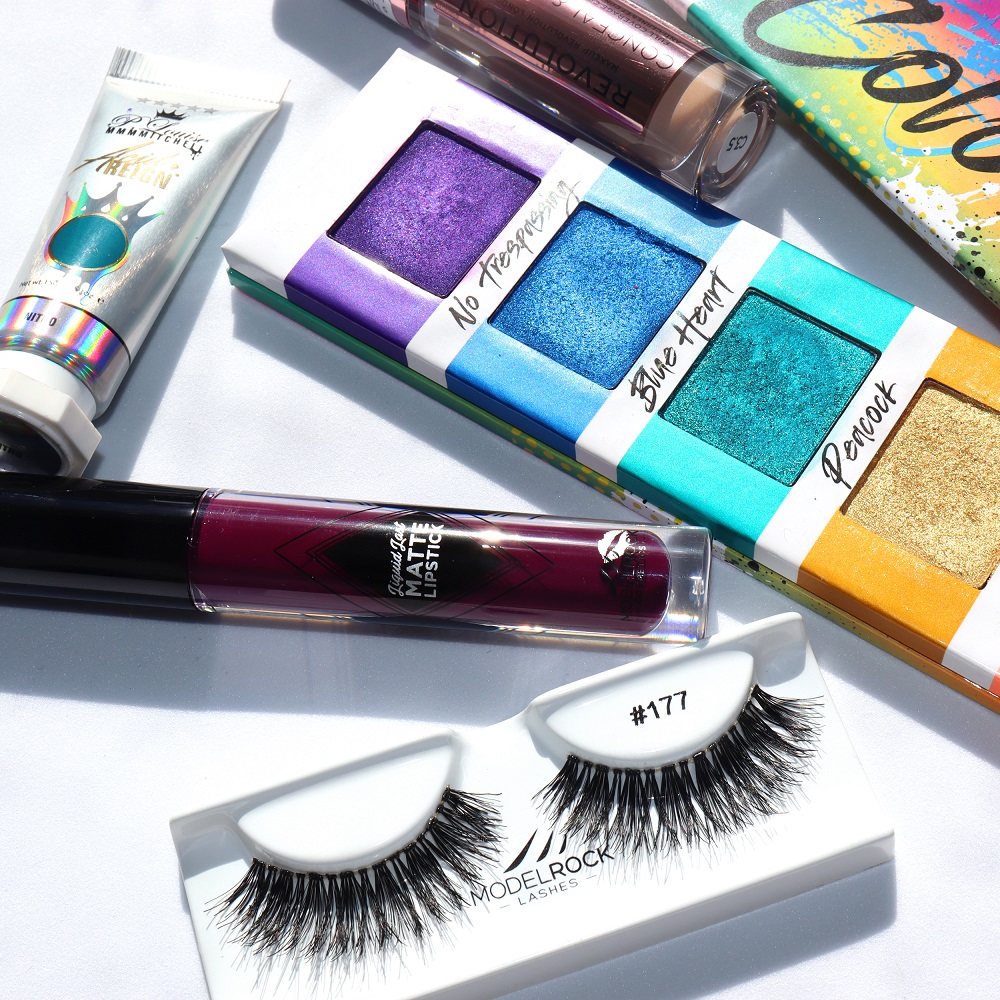 METHOD 1: PLOUISE PAINTS
This method is the most effective in my opinion for easy application and best colour payoff. Plouise Paints are formulated with a tear-proof, thick and creamy formula which allows the product to give you full pigmentation. It also self-sets and dries down completely matte in just 60 seconds. There is no need to layer eyeshadow over the top which is a bonus!
Simply choose your colour and 'paint' your lashes of choice using a MAKEUP BRUSH. Make sure you paint both the top and bottom of the lashes, wait for them to completely dry and you're ready to rock them.
TIP: Apply the Plouise Paint on a DISPOSABLE MASCARA WAND and brush through your lashes to blend your natural lashes with your coloured falsies. Works great as a DIY coloured mascara too!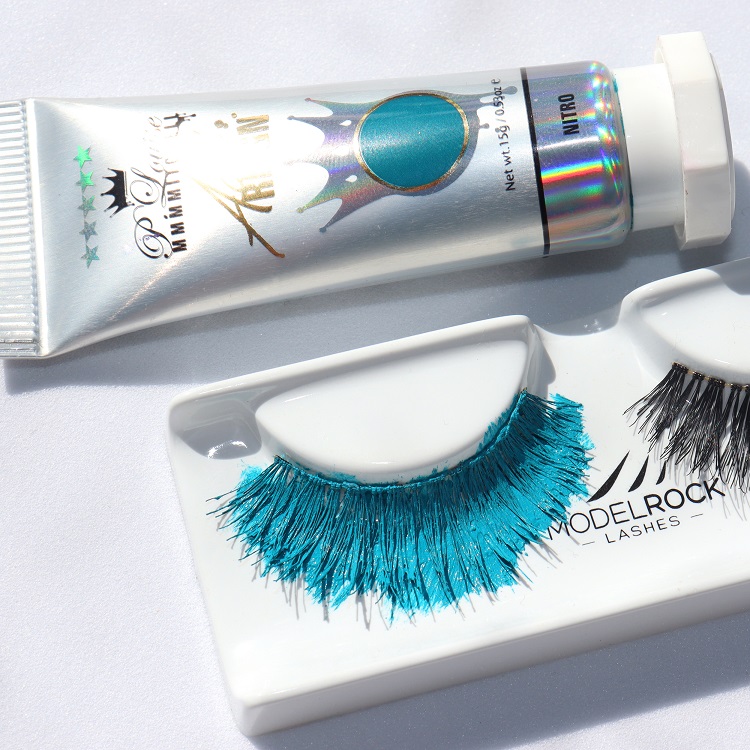 METHOD 2: CONCEALER, LIPSTICK AND EYESHADOW
If you don't have the Plouise Paints you can use a light-coloured concealer, liquid lipstick and eyeshadow or pigment of choice! You can skip on the liquid lipstick if you don't have one, but I find this helps intensify the colour. I'll be using the LIQUID TO MATTE LONGWEAR LIPSTICK IN 'PLUM DIGGITY' and the shade 'NO TRESSPASSING' from the GRAFFITI COLLECTION - COLOUR PLAYBOOK PALETTE. You want to make sure the liquid lipstick and eyeshadow are similar in colour and are safe to use near the eyes.
STEP 1: CREATE A BLANK CANVAS
Brush on your concealer of choice to both sides of the lashes. This will lighten the hairs and create a blank canvas to work on. Wait for this to dry before proceeding with the next step.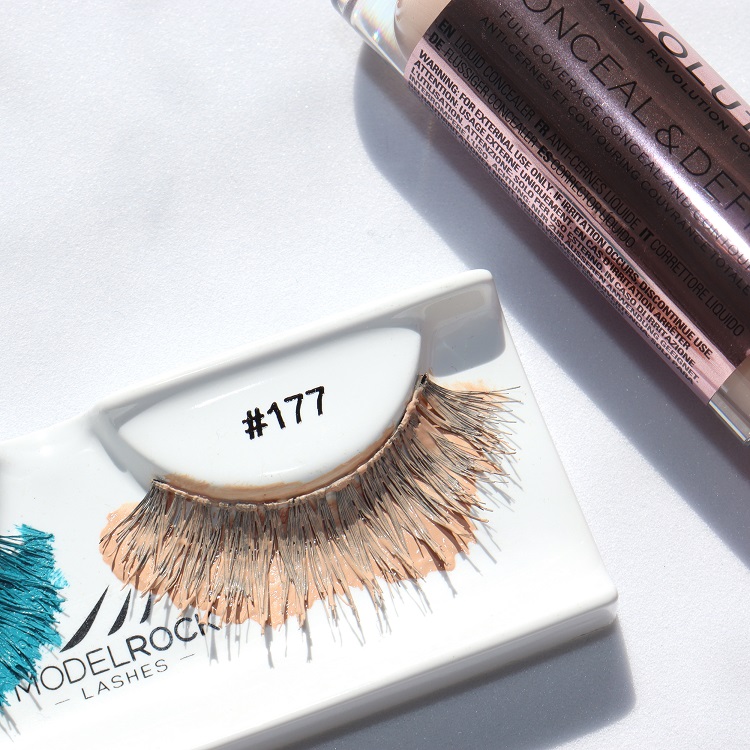 STEP 2: APPLY THE LIQUID LIPSTICK
Paint on your liquid lipstick and coat the lash hairs so that all the concealer is covered. As mentioned above, you can skip the liquid lipstick step if you wish. But doing so may not produce enough colour payoff.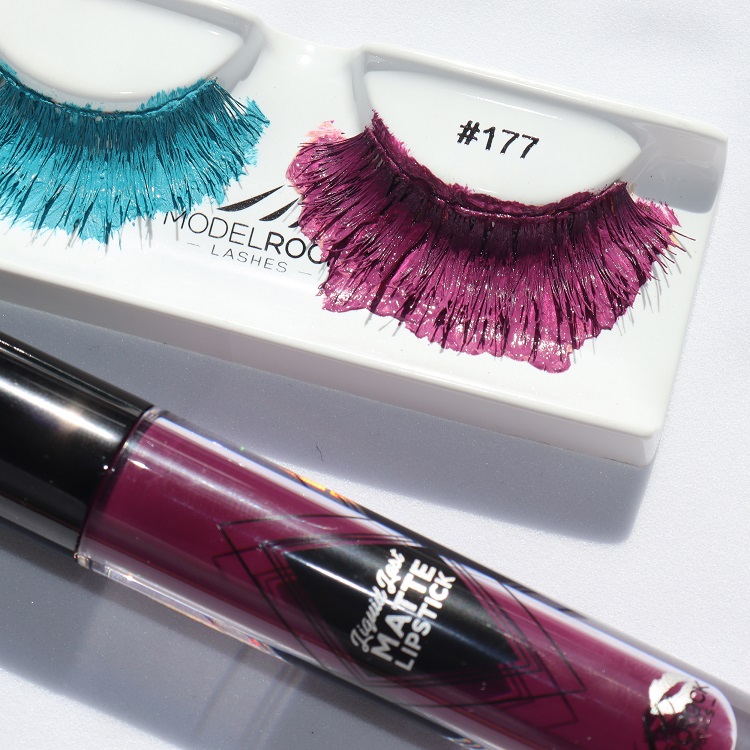 STEP 3: SET WITH EYESHADOW
Using a dense brush, pat the eyeshadow of choice onto your lashes. Pick up more eyeshadow each time and pack this on the lash. The eyeshadow will intensify the pigment and act as a setting powder to lock in the liquids we used earlier. You can also use a shimmer shadow like I've done here to give it some extra drama instead of a matte finish.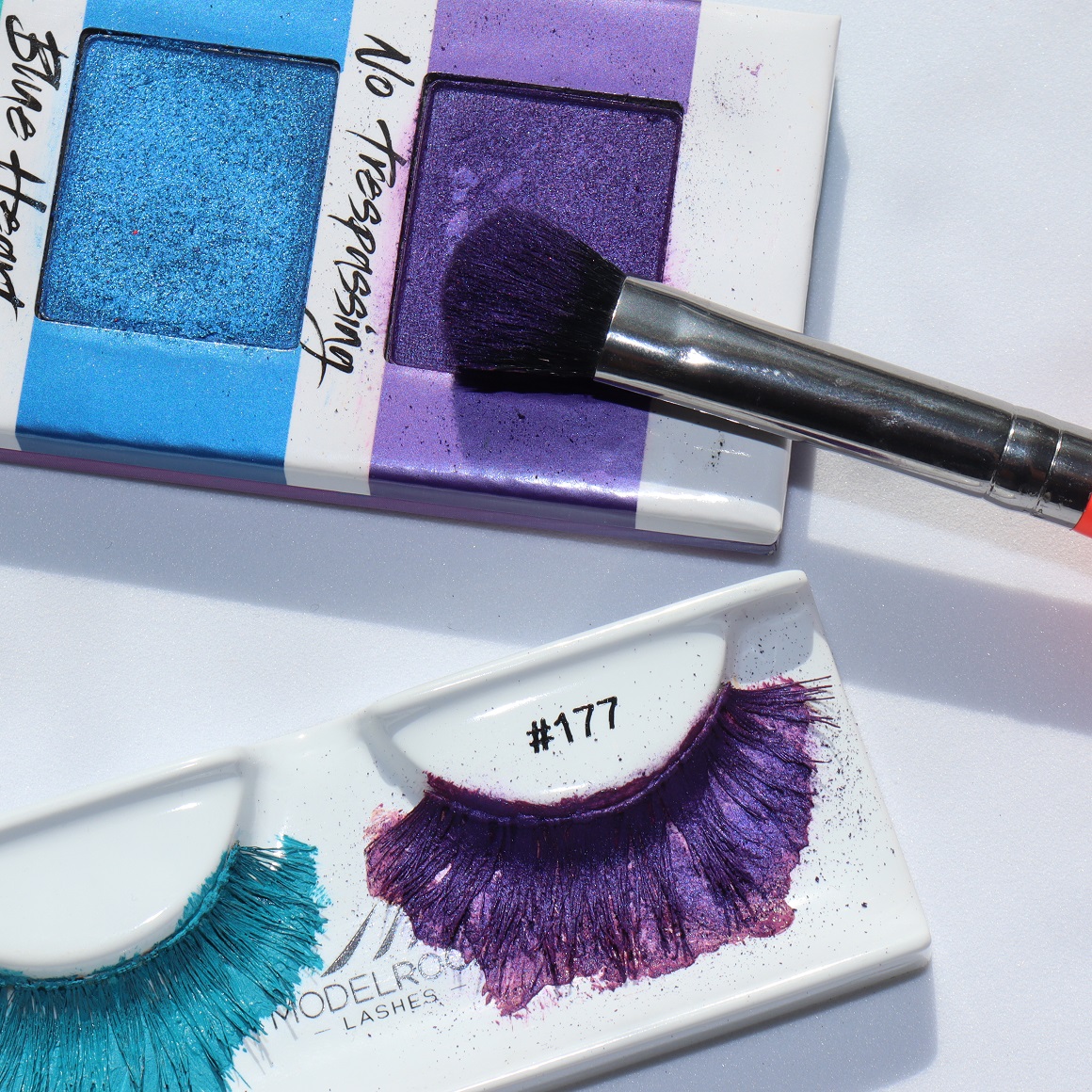 Wait for the lashes to completely dry before separating the hairs with a tweezer where there may be excess product clumped up. I left the purple lashes unseparated so you can see the difference this step makes.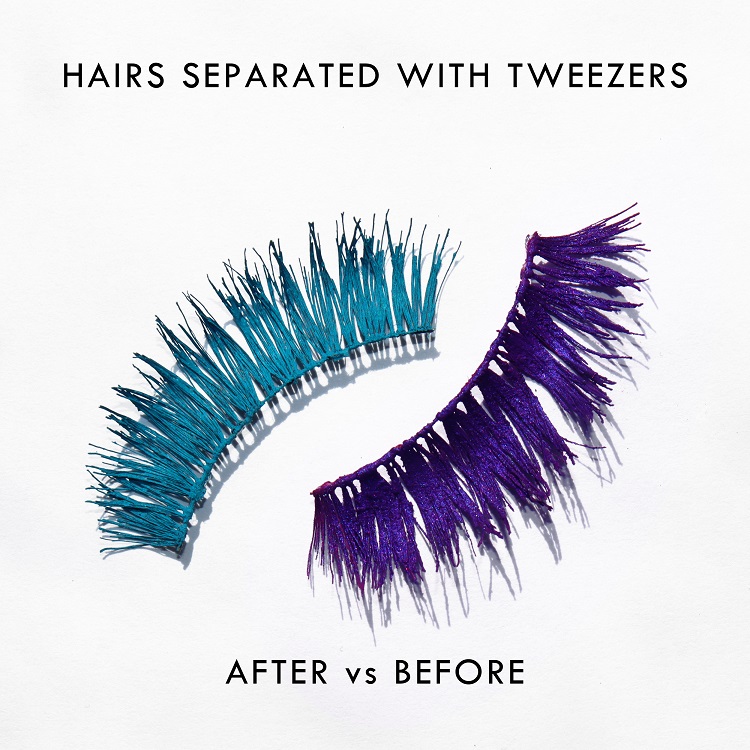 TIP: You can paint your lashes all one colour, or you can add and blend different colours for an ombre affect.
Now you are ready to wear your coloured lashes! Don't forget to measure the lashes and trim where needed before applying them to your eyes. I recommend using CLEAR LASH GLUE instead of black so it blends better. Let us know in the comments below if you would try this DIY and what colour you would choose!
---
Leave a comment