Haunted Halloween Makeup Ideas
Author: Michelle Teeken Date Posted:21 October 2022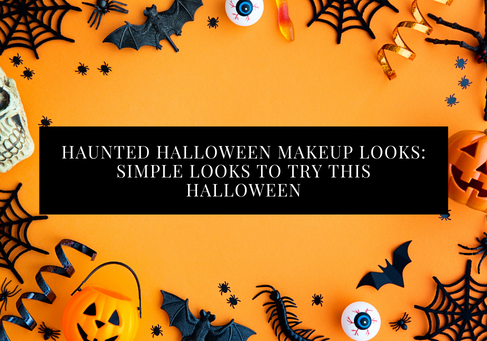 October is here, which means Halloween is just around the corner! This blog is dedicated to the beauties who have left their costumes last minute, or want something budget friendly and fuss free. We've put together some simplistic Halloween looks to get you through the spooky season!
The Simple Skeleton

The great thing about doing skeleton makeup is that there are so many different variations! Plus, you probably have everything you need in your makeup kit already to achieve the look. Don't want to do a full face? Opt for only doing one side, or just the lower half of your face. If you don't have white face paint, try using a pale foundation instead. Have neither? That's fine too! You can still get away with doing the skeleton look without it. To achieve the look, use an eyeliner or LIP PENCIL to sketch out your design. Look at references online to help you draw the perfect layout. We recommend using a nude or light coloured shade first, then go in with your black. This will make it easier to rectify any mistakes before commiting to filling it in.
Tip: To make your skeleton glam fancy, use LASH ADHESIVE and stick gems onto your design.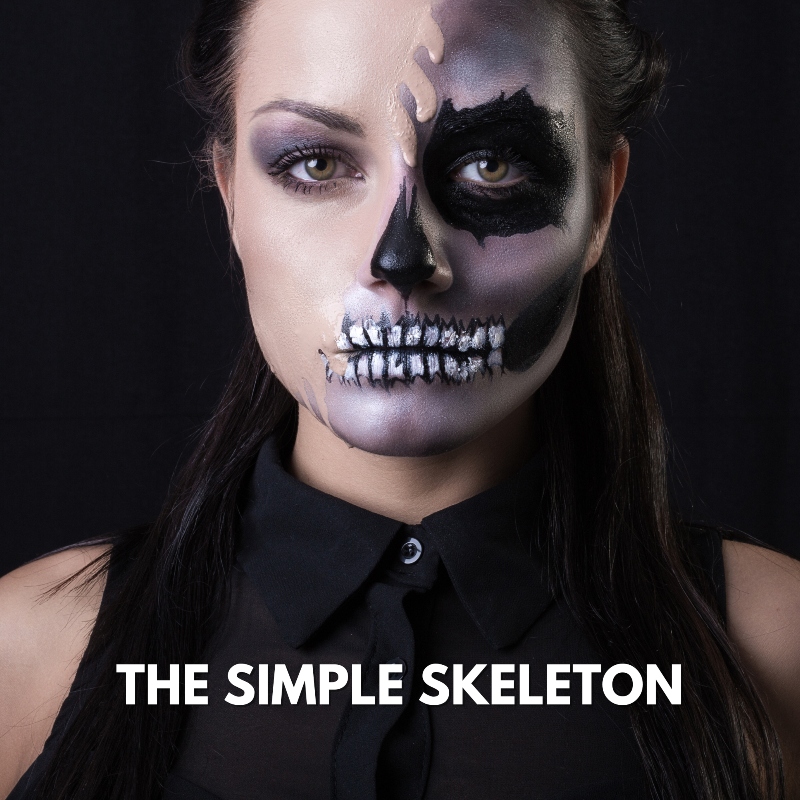 Cracked China Doll
Check out our previous blog HOW TO MAKE YOUR EYES APPEAR BIGGER for a tutorial on how to achieve that doll eye effect. There are also a range of DOLL LASHES we recommend to pair with the look. Once you have finished your eyes, apply a bright LIPSTICK and blush to the apples of your cheeks. Using an eyeliner, draw cracks on several areas of your face. Use a dark EYESHADOW to shade the edges, creating depth and detail to the cracks.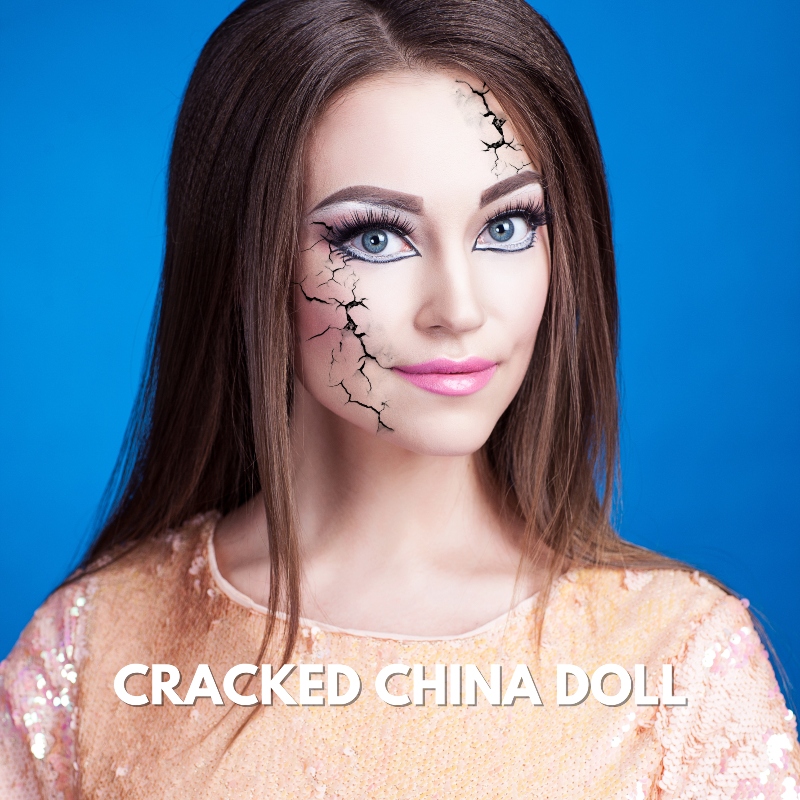 Wednesday Addams
If you already have long, dark hair, this look is perfect for you. Part your hair down the centre and into two braids. Minimal makeup is required to achieve this look, but you can keep your base fresh and flawless using our BASE MAKER SPONGE. Finish the costume with a white collared shirt underneath a black dress, its as simple as that!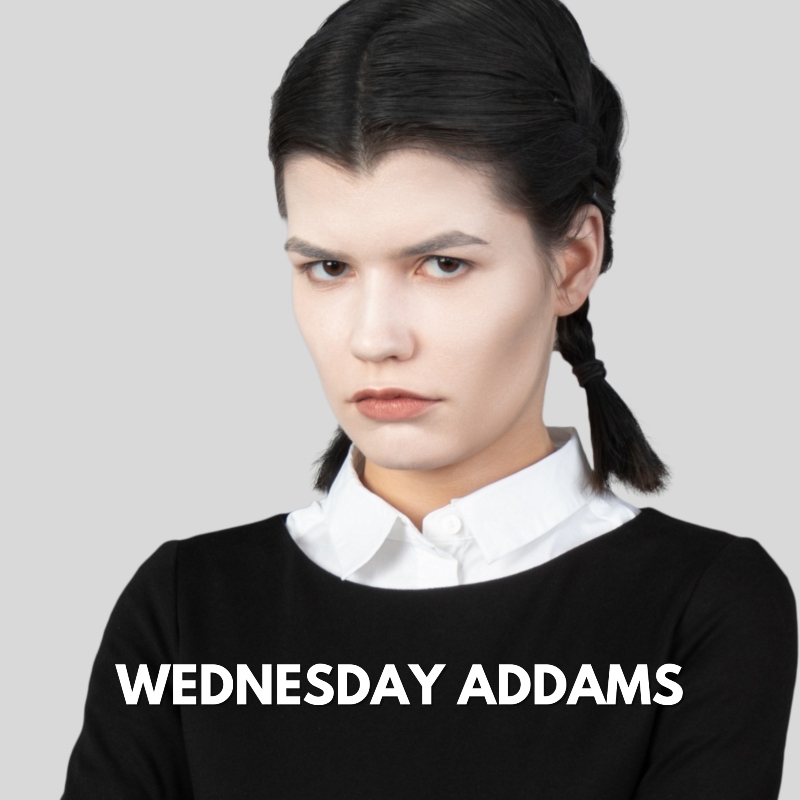 Simple Cat
Winged liner is a must for a Halloween cat look. If you're unsure on how to create one, check out our blog HOW TO DO WINGED EYELINER for all our tips and tricks. Similar to the simple skeleton look, find references online to draw your preferred cat design using black eyeliner. Finish off the look with your favourite CAT STYLE LASHES and cat ears, which you can find at most variety stores!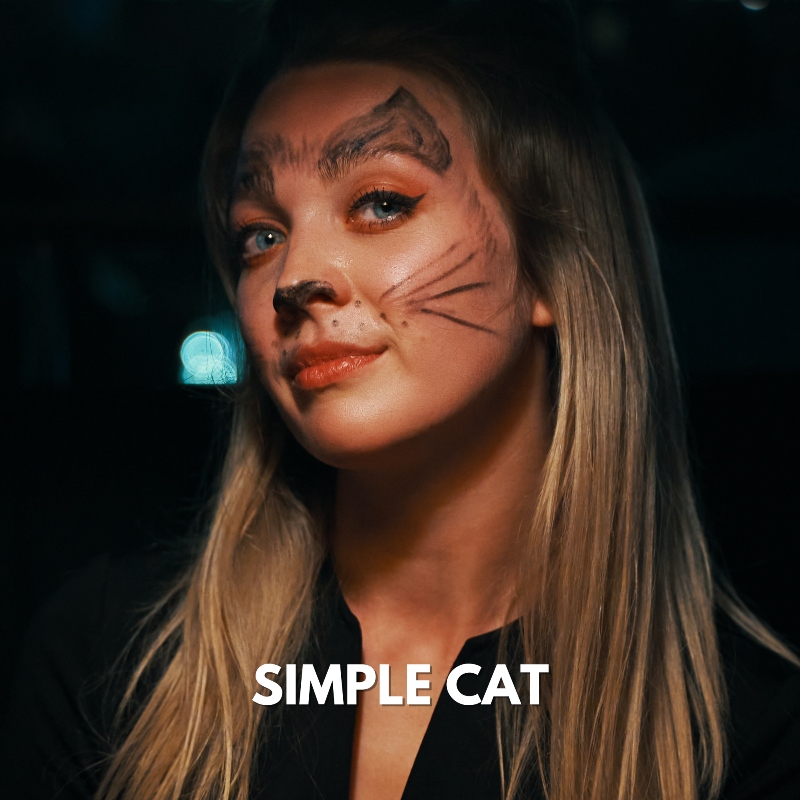 Violet from Willy Wonka
If you don't already have a blonde bob, you may need to purchase a wig for this look. But other than that, its very easy to achieve! Do a simple makeup look as a base. Then, use our PARTY POP PALETTE with the shades Feeling X-tra & Violetta to shade your nose area. Blend it all out with a fluffy MAKEUP BRUSH to create a seamless transition towards your cheeks.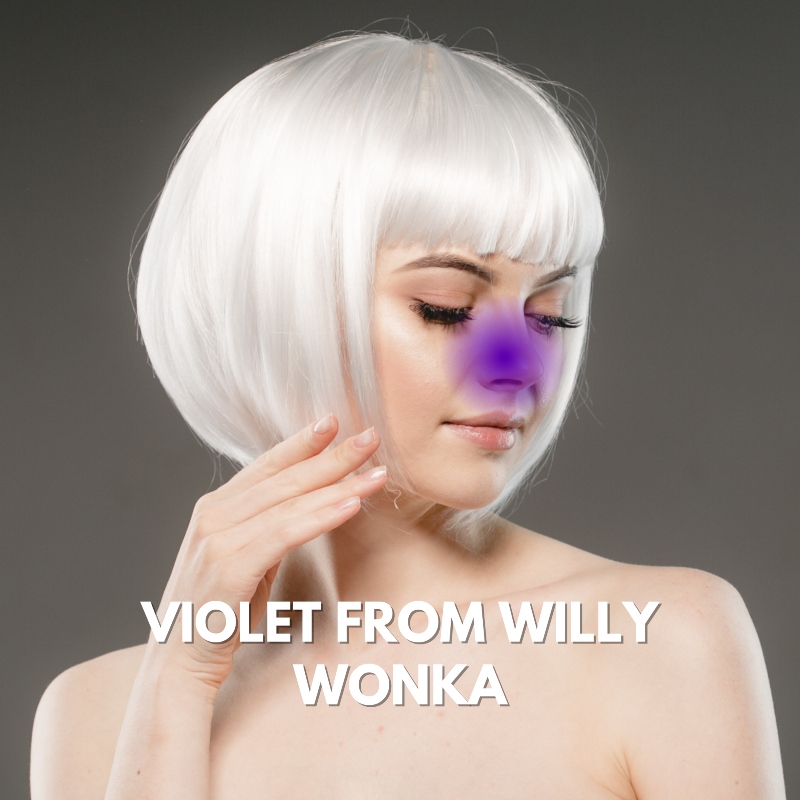 Spiderweb Eyes
For a very minimal Halloween look, try doing spiderweb eyes. Draw your webbed design using EYELINER. Or, if you struggle with a steady hand, try looking for temporary spiderweb tattoos to apply instead. This will cut your application time in half if you're in a hurry!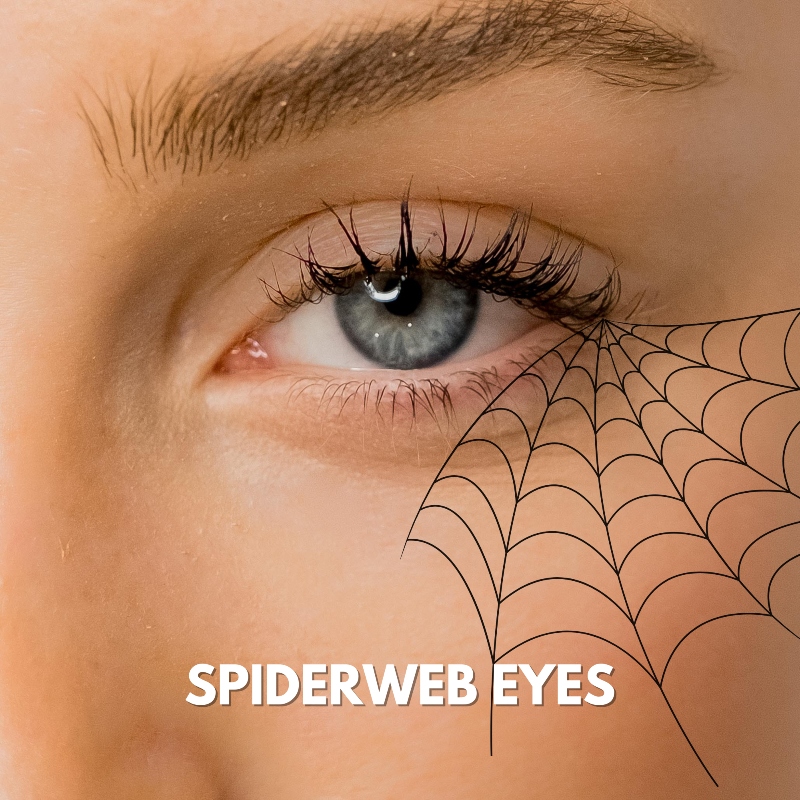 Which simple Halloween look would you try? Let us know in the comments below!
---
Leave a comment