The Fresh Twist on 90s Nostalgia
Author: Michelle Teeken Date Posted:11 November 2022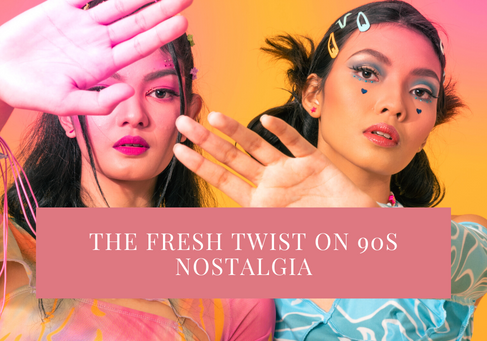 For decades, nostalgia has been a steady source of inspiration for the fashion and beauty industry. Word on the street is that 90s trends are back, and we are here for it! Keep reading to rediscover some of your favourite 90s makeup trends and how to achieve them with a 'modern twist'.
Euphoria Has Brought Back the Basics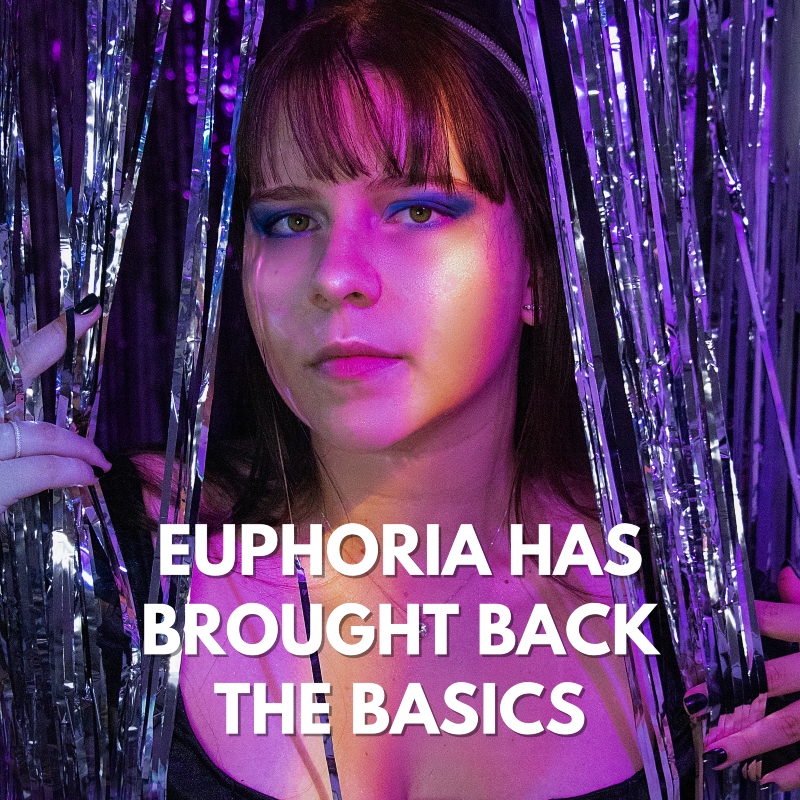 When the HBO show Euphoria debuted, it took the world by storm. The TV show not only featured innovative and experimental fashion and hair styles throughout the series, but also displayed iconic makeup looks. It brought back a resurgence of nostalgic trends such as graphic eyeliner, colourful eyeshadows, brown-nude lipstick, and ADHERING delicate rhinestones around the eyes.
90s Brown-Nudes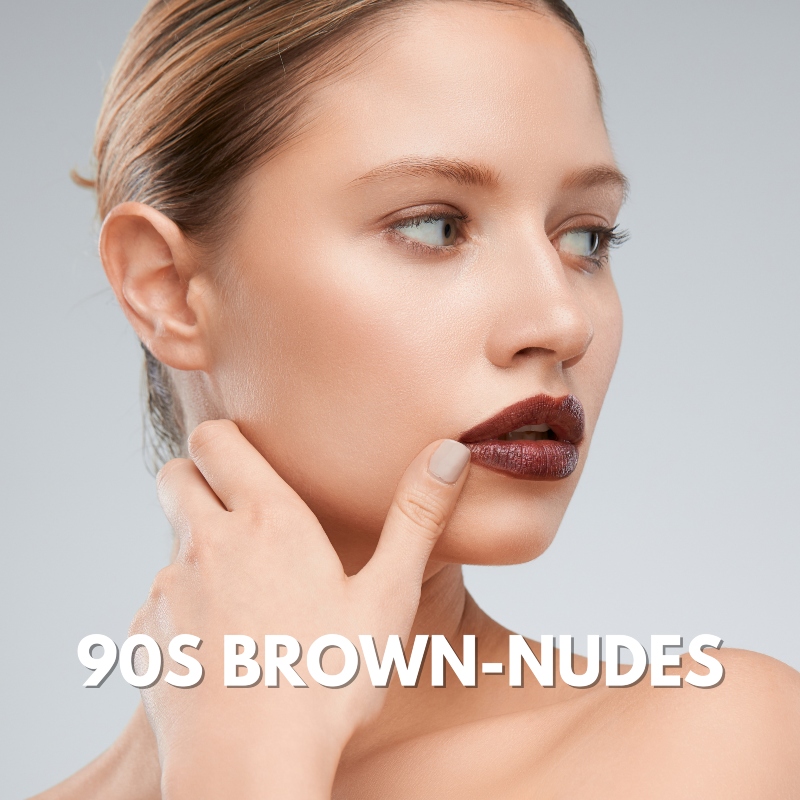 There's no denying that brown lipstick was one of the most popular 90s makeup trends. But if you want to give it a modern twist, try brown lipstick… but make it nude. There are loads of nude lipsticks in today's market that have beige or brown undertones, giving the wearer a more subtle look. Give one of our favourite lip combos a go!
Step 1: Line your lips with a darker, brown LIP LINER and slightly blend the inside edges. Recommendation: SKINNY STIXZ IN THE SHADE LATTE
Step 2: Apply a nude LIPSTICK with a beige or brown undertone in the centre of your lips.
Recommendation: LIQUID TO MATTE LONGWEAR LIPSTICK IN THE SHADE BORN THIS WAY.
Step 3 (Optional): Top with a lighter or clear GLOSS in the centre of your lips to make them appear fuller. Recommendation: SHEER LUXE SILK LIP GLOSS IN SHEER GLASS
Remember, make sure the chosen shades are blended well, keeping within the same colour family for a more seamless look.
Colourful Eyeshadow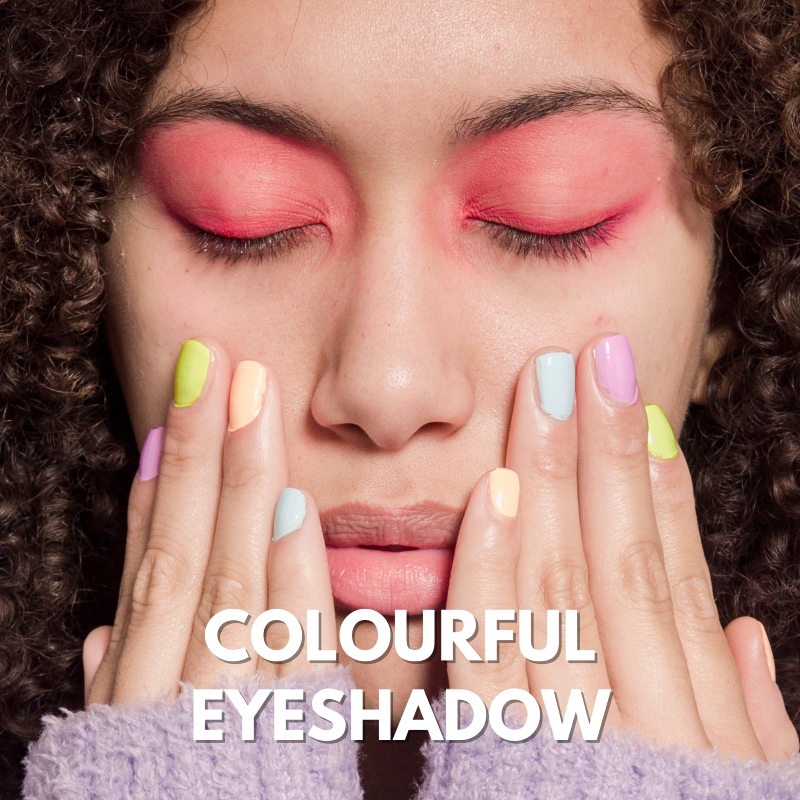 We also saw colourful looks trending in the 90s. Think of the eye-catching, frosty shadows that were worn on the runway and red carpet. From pastel shades to shimmering finishes, they added life to classic glamour looks at their time. The key to pulling off colourful eyeshadow in a modern way is to keep it simple. Less is more! Try blending a block of one colour across the eyes and paired with MASCARA. This will add colourful drama to the eyes without looking overpowering.
TIP: Before using pastel shades, we recommend priming your eyes. This will ensure you get the most colour payoff with your EYESHADOW choice.
Skinny Brows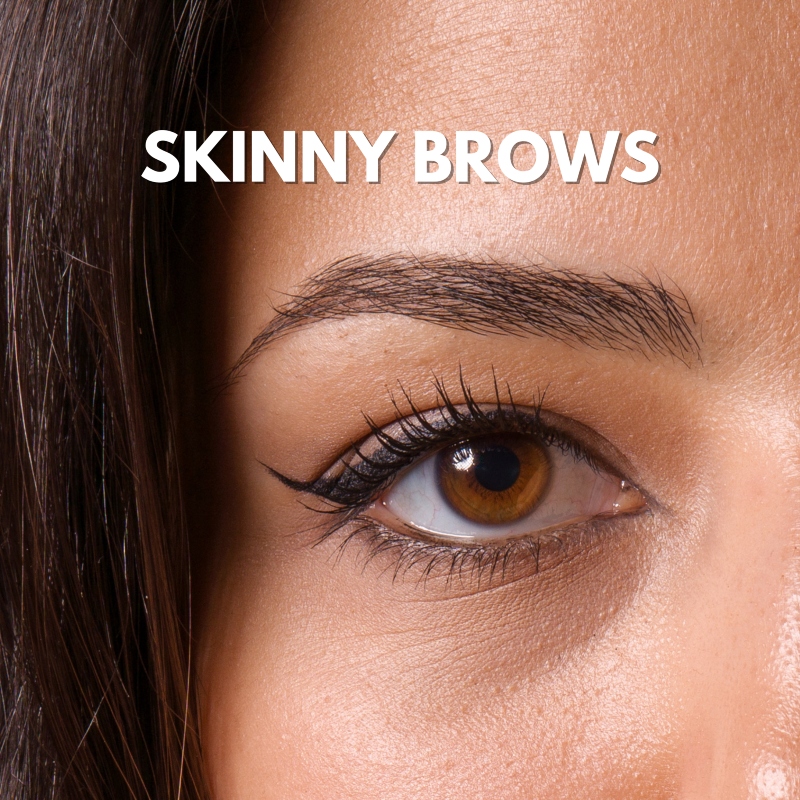 Who else fell victim to the 'overplucked' eyebrow trend of the 90s and early 2000s? We're not encouraging that movement, so step away from the TWEEZERS. But step aside FLUFFY BROWS, slimmer brows are back in style. The modern skinny brow offers a stunning eye-opening effect. This version is fuller than the infamous '90s brow with a lifted brow tail for a snatched look. This style is especially flattering on close-set eyes, giving them the illusion of a wider appearance. To achieve a thinner brow without tweezing or waxing, use BROW GEL to set the hairs in place. Instead of brushing them upwards, brush the brow hairs sideways towards the temples. Fill them in with your UPTOWN BROW product of choice sparingly.
Which 90s trend is your favourite? Comment below!
---
Leave a comment