How To Wear Red Lipstick
Author: Michelle Teeken Date Posted:10 June 2022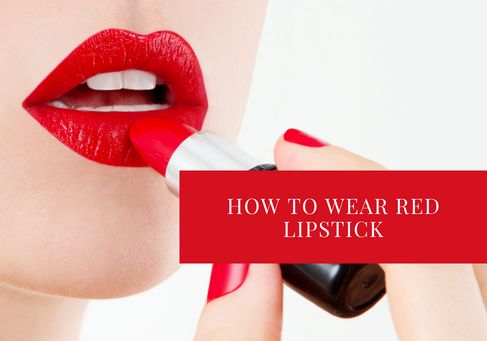 Red lipstick will forever be a classic and timeless look. It's a statement lip that brings a level of sexiness to any glam! We've put together a guide on how to wear red lipstick traditionally. But at the end of the day, makeup has no rules. If you find a red lipstick shade that you love, you can wear it any way you want. All that matters is if you look and feel confident in it.
HOW TO APPLY RED LIPSTICK PERFECTLY
Does the thought of applying a bold lip intimidate you? We have got you covered! Check out our previous blog HOW TO APPLY RED LIPSTICK PERFECTLY for a step by step tutorial and everything you need to achieve the perfect red lip.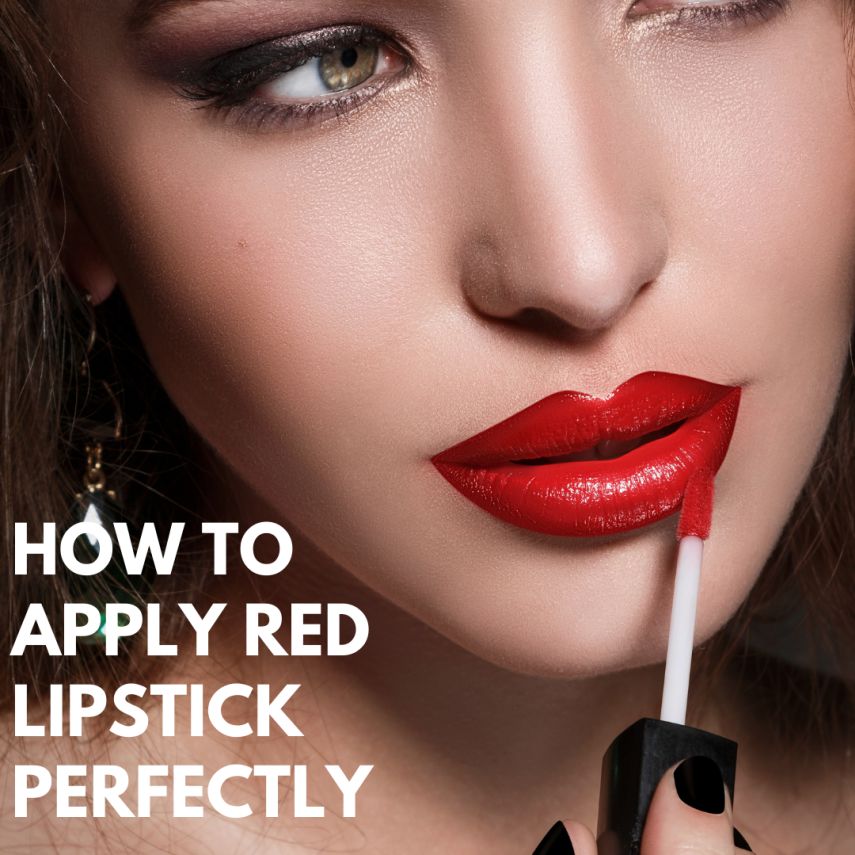 CHOOSE THE SHADE OF RED ACCORDING TO YOUR SKIN COLOUR
Now that you know how to apply your lipstick perfectly, you'll need to find shades perfect for your skintone. To find out what will suit you best, head over to our blog HOW TO CHOOSE THE BEST LIPSTICK SHADE FOR YOUR SKIN TONE. This blog covers topics such as lipstick shades, undertones, finishes and how to choose what will work for you personally.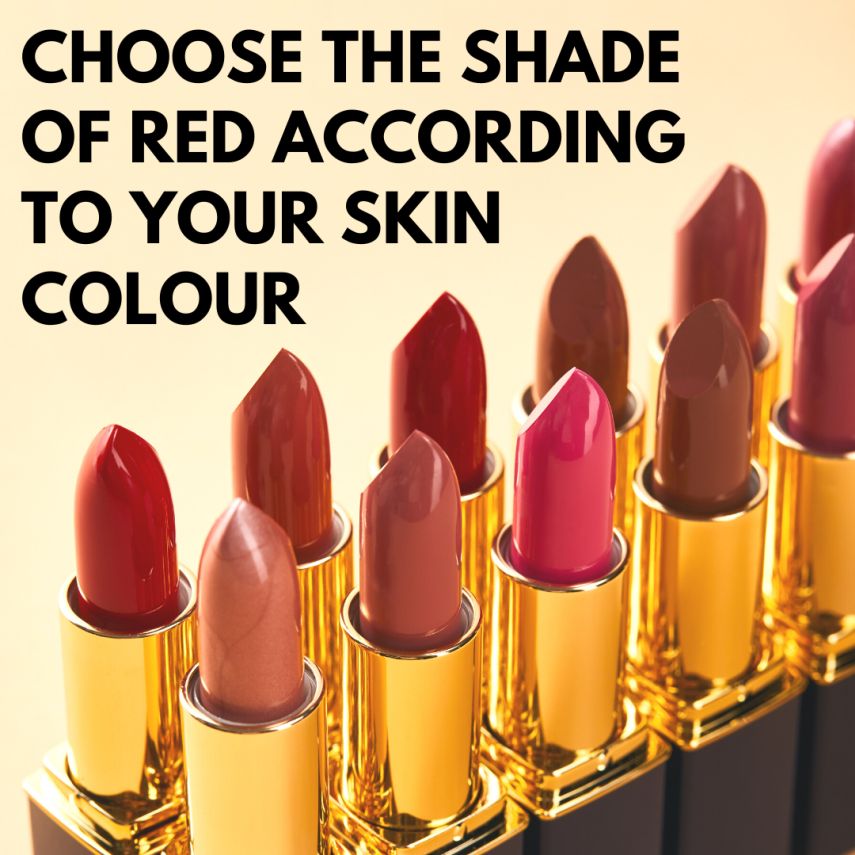 GO FOR A MATTE FINISH
If you find that your lipstick doesn't last throughout the day, consider wearing a matte finish over those that are creamy or glossy. Matte formulas are the best choice for longwear as the texture is less prone to transferring and smudging. We recommend trying our Liquid to Matte Lipsticks in the shades MAJOR BETSY or ROCK OUT RED. The formula is long-wearing, ultra-lightweight and will last for hours without needing to touch up.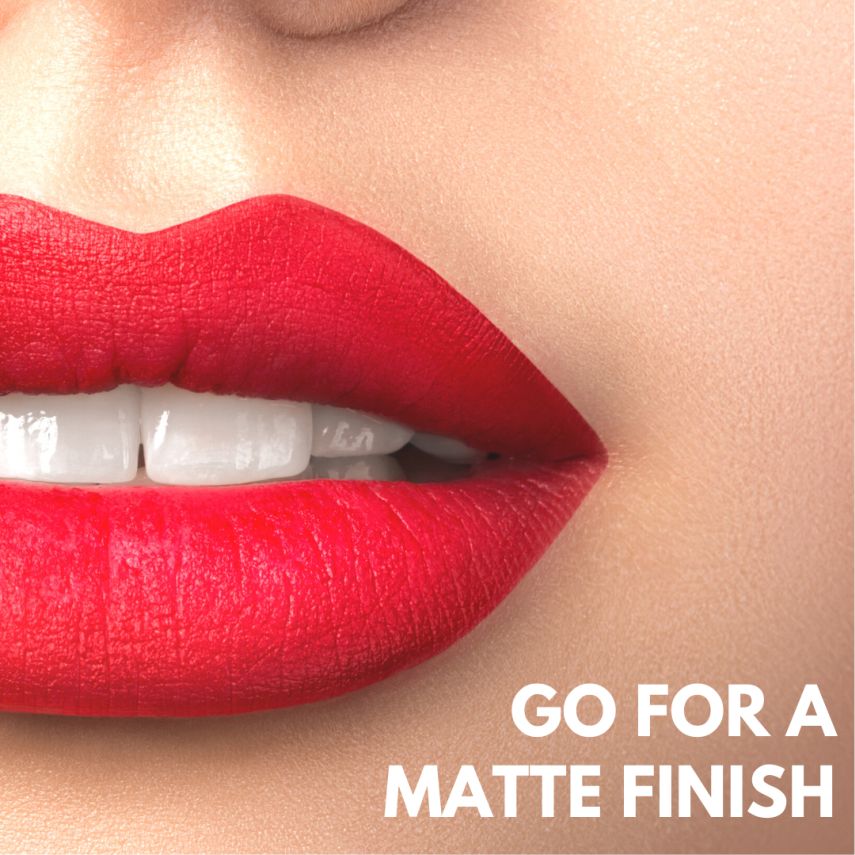 CONSIDER THE REST OF YOUR MAKEUP
Red lips are quite a statement in themselves. Take time to consider how the rest of your makeup will look, as well as the time of day or event you will wear it to.
For an everyday look, we recommend keeping your eye makeup light and simple so that the lips are the focus. If you can't go without fake lashes, try opting for a NATURAL STRIP LASH or INDIVIDUAL LASHES.
Into the full Hollywood glitz and glamour? Try pairing your red lip with a feline flick and CAT EYE LASHES for a sultry look.
If you are not afraid of some drama, try pairing your red lip with a brown smokey eye. Perfect for an extravagant night on the town.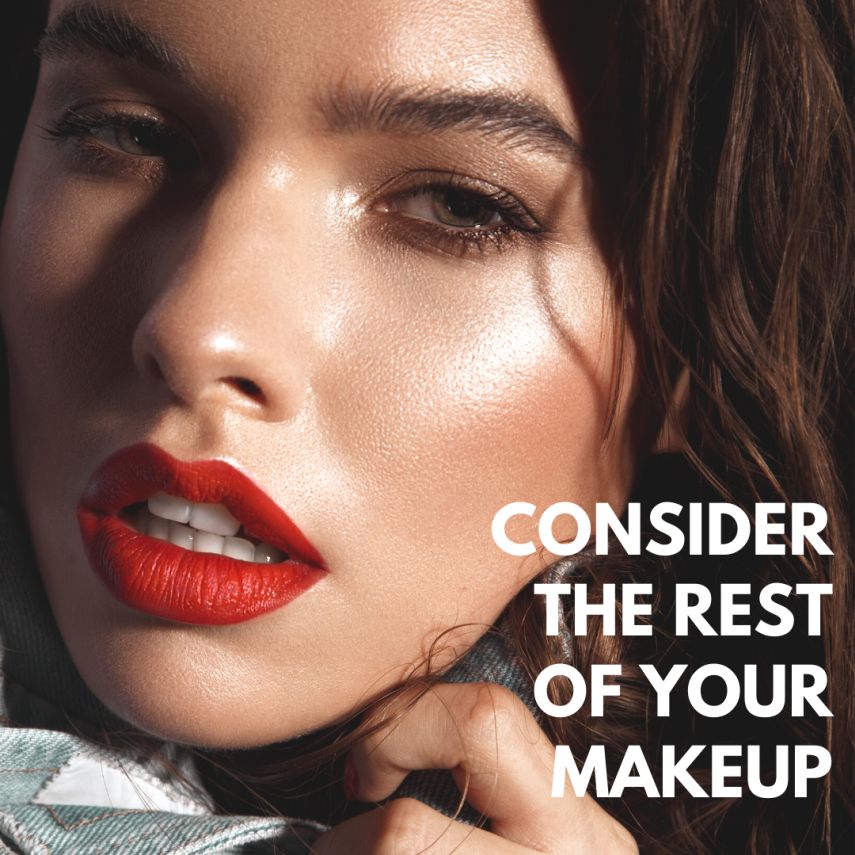 DON'T FORGET ABOUT YOUR ENTIRE LOOK
Last but not least, consider the outfit and accessories you will be wearing. A red lip looks incredible paired with neutral colours such as beige, white, or grey. You also cannot go wrong with a classic little black dress and red lips. Going for a neutral outfit will emphasise your bold lip and make it the centre of attention. If you're wearing something red, try wearing a LIPSTICK that is a slightly different tone. This will prevent you from looking too uniform.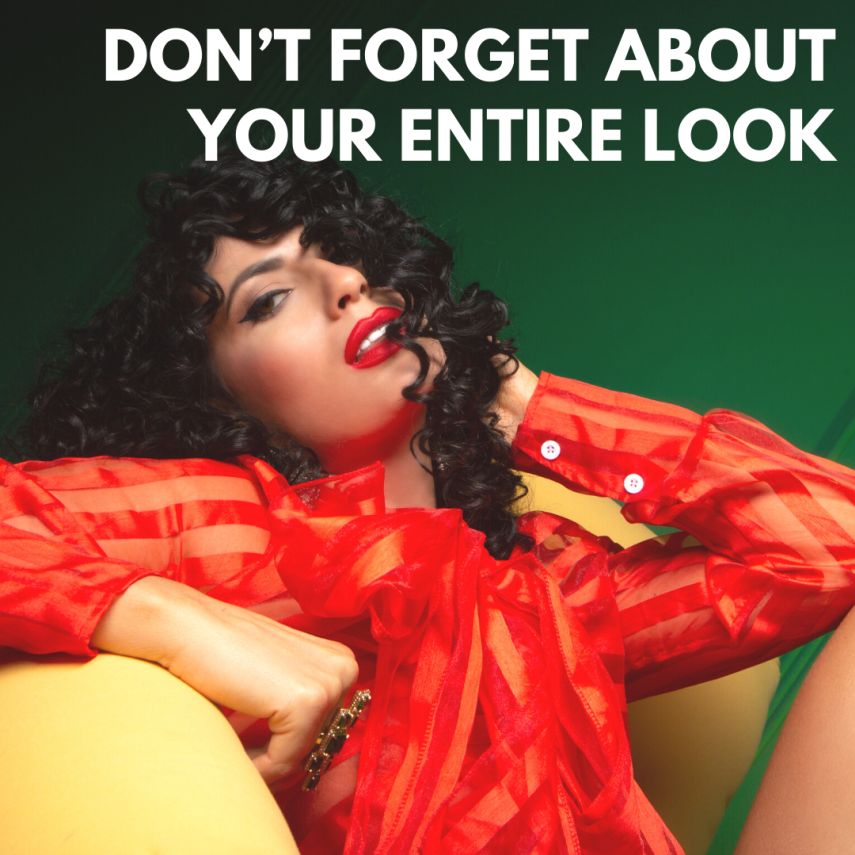 What is your favourite way to wear a red lip? Or what is your all time favourite red lipstick shade? Let us know in the comments below!
---
Leave a comment