How To Do Your Best Eyebrows Ever
Author: Michelle Teeken Date Posted:1 July 2022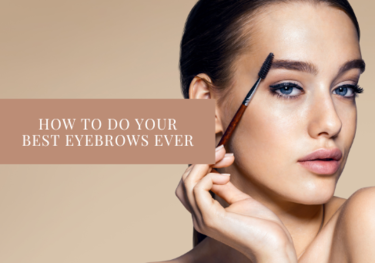 No two brows are the same, even on your own face. As they say, "brows are sisters, not twins" (sometimes even cousins). This means that getting the "best" eyebrows is going to look a little different for everyone. Especially since there are so many ways to style and shape your brows. We have put together 6 tips and tricks on how to achieve a beautiful brow your way!
If you want to achieve fluffy brows, head over to our PERFECT FLUFFY BROWS TUTORIAL Blog.
DON'T OVER TWEEZE THEM
While TWEEZERS are amazing for getting rid of stray hairs here and there, they aren't the best option for completely shaping your brows. We recommend going to a professional brow artist to have them shaped initially. They're trained to see what brow shape is the most flattering with your features. That way, you have a guideline on what areas you should be tweezing and where to fill them in with product.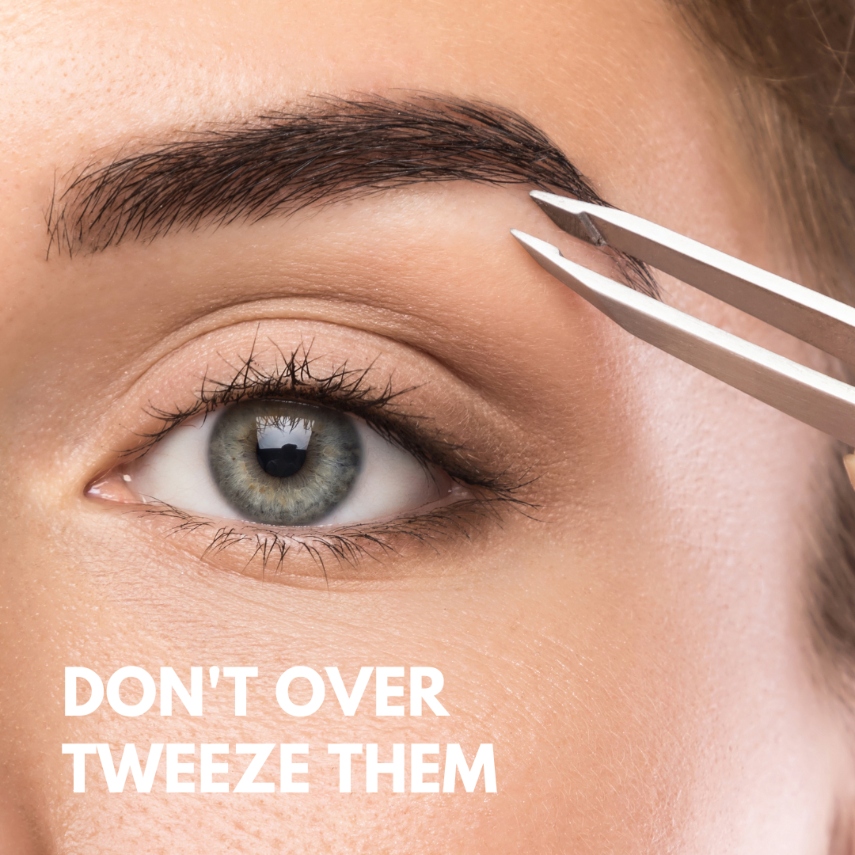 FIND THE RIGHT PRODUCT FOR YOU
There are many options when it comes to eyebrow products and finding the right shade and type for you is crucial to achieving your best brows. We have six shades to choose from in our UPTOWN ARCH range which include Auburn, Blondie, Medium Brown, Dark Brown, Ash Brown, and Ebony. There are three different products to fill in your brows with. Your brow goals will determine which product is best for you.
· UPTOWN ARCH DEFINE + FILL BROW PENCILS are created with an extra precise skinny moulded 1.7mm tip to help you create real 'hair-like' strokes and expertly shape your brows. Our long-lasting formula provides up to 10 hours of waterproof, smudge proof wear. The blendable formula provides a matte finish for beautiful, tame, and natural-looking brows.
· UPTOWN ARCH BROW POWDER is exclusively created with our VELVA-BLEND™ technique that gives our powders an ultra-pigmented, velvety smooth and buttery feel whilst they glide onto the brow surface effortlessly. You can create and shape beautiful full, natural looking brows that will keep your brows in shape all day.
· UPTOWN ARCH BROW CREME` POMADE provides all-day, waterproof, and sweat-proof wear that won't budge. Formulated with biotin to help condition brows and stimulate hair growth, this easy-to-blend buildable formula gives a high-pigment finish. Create a statement bold brow or keep them natural with our long-wear formula.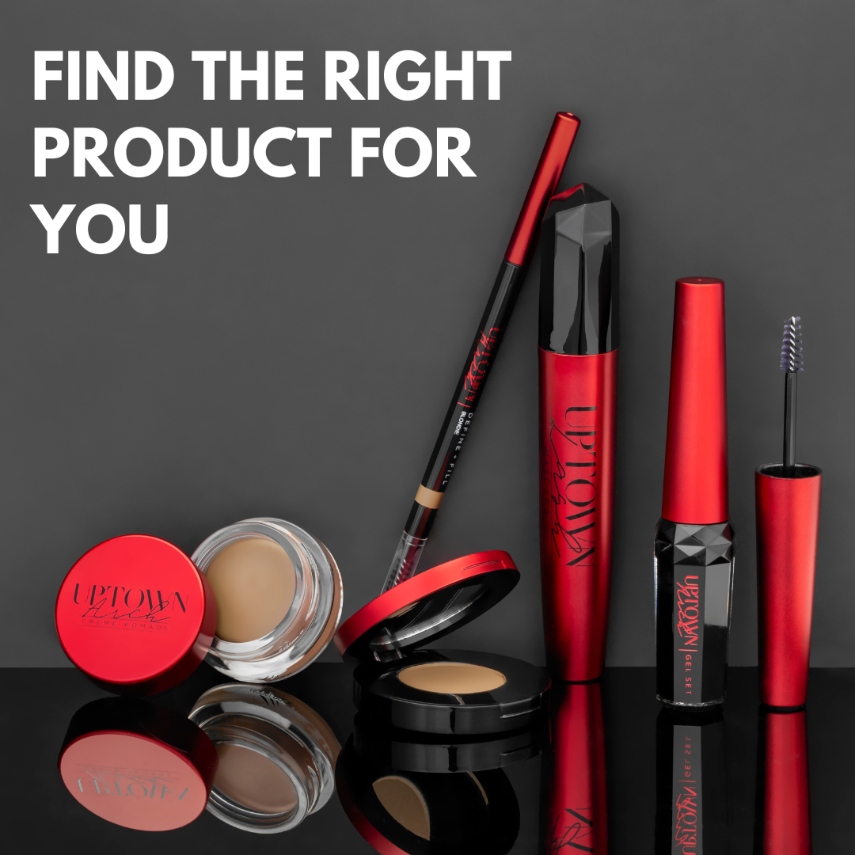 START LIGHT, THEN BUILD FROM THERE
Now that you have the right shade and your chosen product, it's time to fill your brows in. It's always easier to add product rather than taking away, so build up your brows gradually. Start by filling in from the centre and go in with a lighter hand at towards the beginning of the brow. The start of the brows should be the softest part for a diffused and natural look. Then, build the intensity as required from the centre and the end of the brow.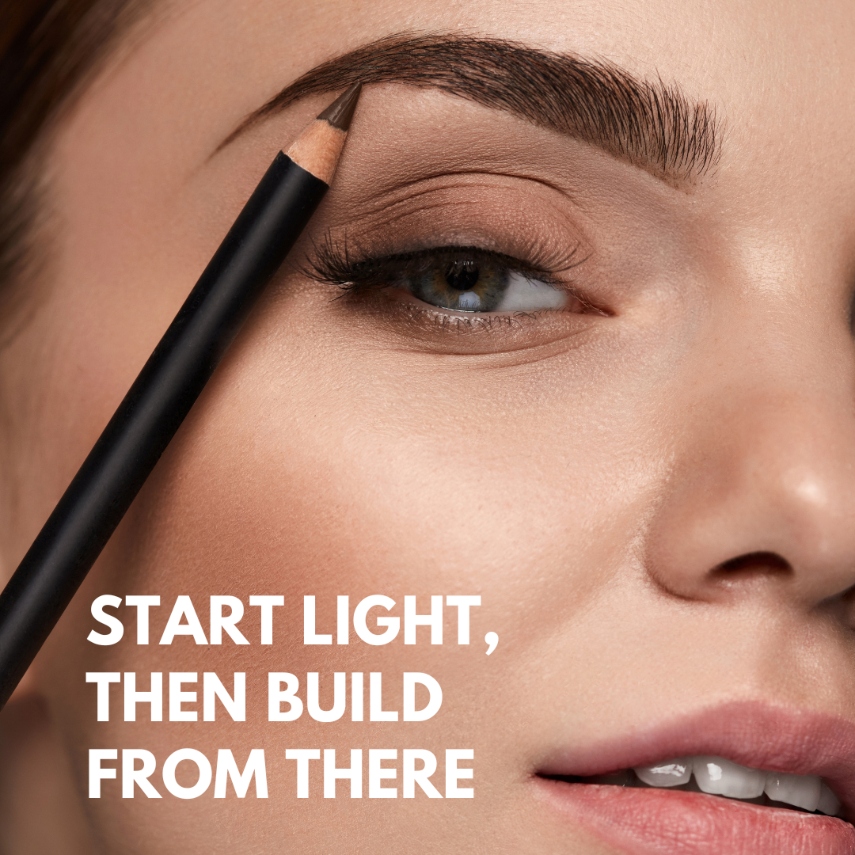 BUFF OUT ANY HARSH EDGES
Have you ever filled-in your brows and felt they were too bold? I'm sure we've all been there at one stage in our makeup life. If you have gone heavy handed and your brows are looking too harsh for your liking, you can always take a DISPOSABLE MASCARA WAND to buff them out with subtle back and forth motion. We recommend doing this step before tidying your brows with concealer and before brow gel.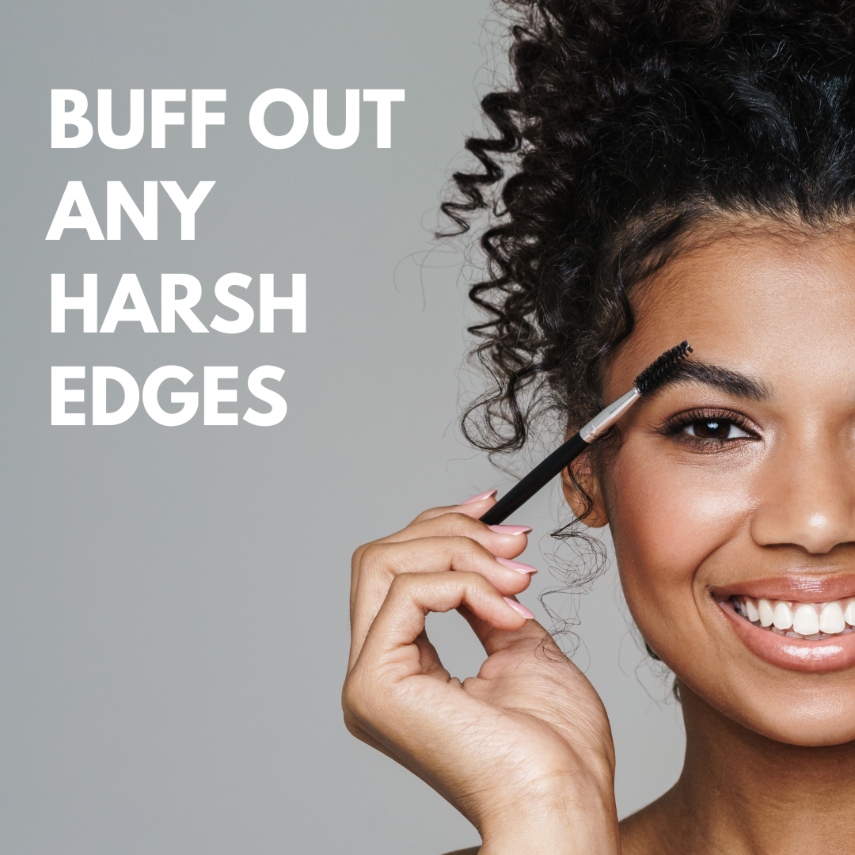 TIDY YOUR BROW BONE WITH CONCEALER
This step is completely optional, but it helps make the brows look extra crisp and tidy. Take a small flat MAKEUP BRUSH with some concealer on it. Then, run this underneath your eyebrows along the brow bone. Blend the concealer down towards your eyelids so it is seamless. You can use a fluffy brush to do this step, or a BEAUTY BLENDER instead. Go for a concealer that's one shade lighter than your skin tone, this will brighten up your brow bone.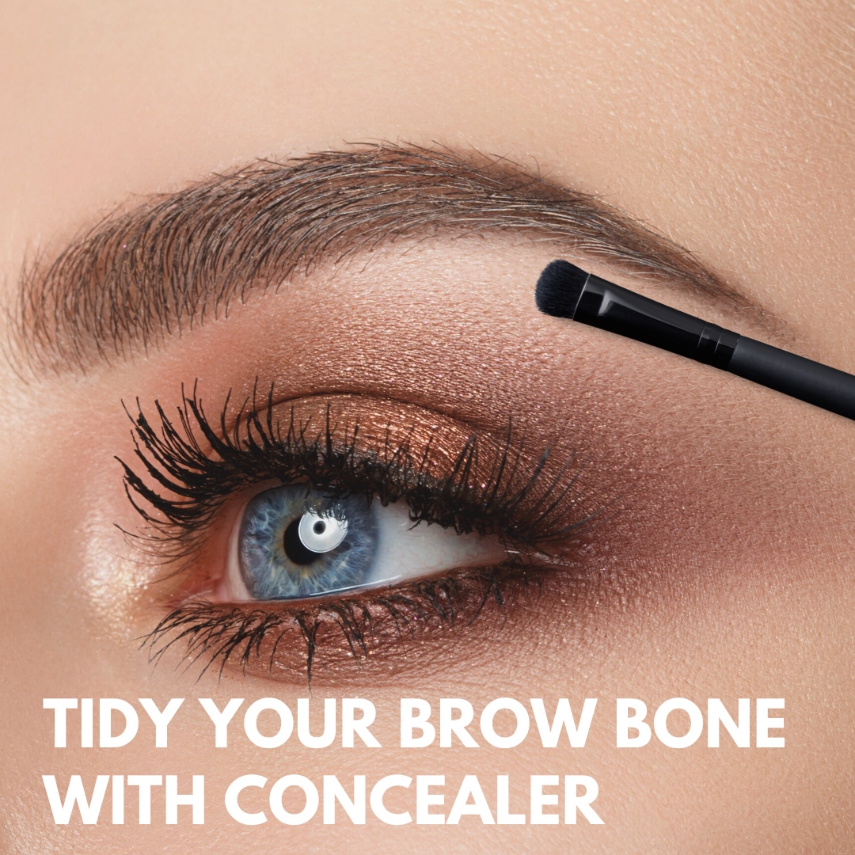 SET THEM IN PLACE
Now that your brows are filled-in to perfection, you need to set the hairs in place. Use a brow gel to brush your hairs in the opposite direction to coat them fully, then brush then into the desired position. We recommend using our UPTOWN ARCH BROW GEL SET for the task. It is a weightless, clear non-sticky formula that grooms, shapes and sets hairs into place with our precise mini spoolie wand. Formulated with biotin which can help condition and stimulate hair growth, this brow gel is your secret weapon for stay put all-day brows.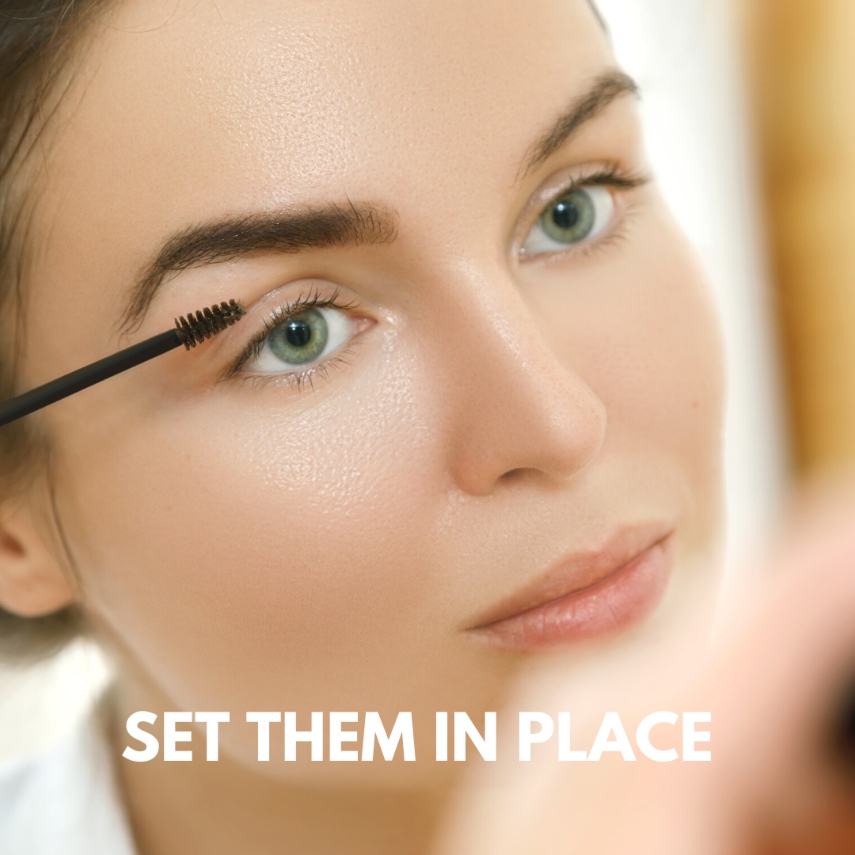 What are some of your favourite brow techniques and products? Let us know in the comments below!
---
Leave a comment