Brushes for beginners: The Essential Makeup Brushes You Need In Your Kit
Author: Michelle Teeken Date Posted:28 April 2023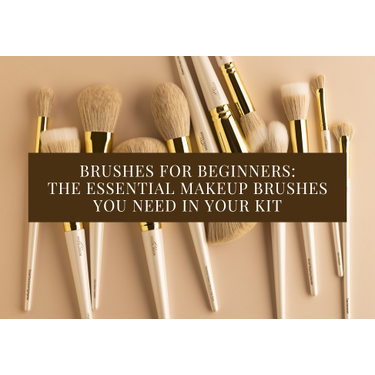 Hello beauties! If you're just starting out with makeup, you might be overwhelmed by the vast array of makeup brushes available on the market. However, choosing the right makeup brushes can make all the difference when it comes to achieving flawless makeup looks.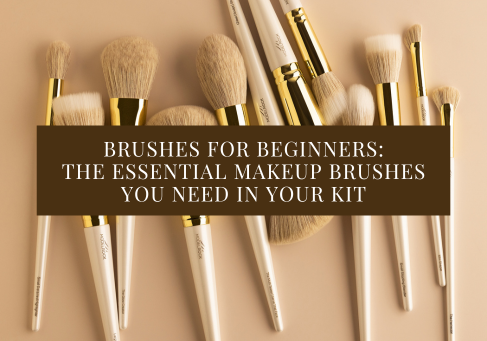 In this blog, we'll be discussing the essential makeup brushes that every beginner needs to have in their kit. Using the right brushes can help you achieve a flawless and professional-looking makeup application, even if you're new to the world of makeup.
Investing in essential makeup brushes may seem daunting at first, but trust us, it's worth it. The right brushes can make a world of difference in the final outcome of your makeup looks. So, whether you're a makeup enthusiast or a beginner, keep reading to discover the must-have makeup brushes you need in your kit!
Budget-friendly options
When it comes to makeup brushes, quality doesn't have to come with a hefty price tag. There are plenty of budget-friendly options that will still deliver professional-looking results.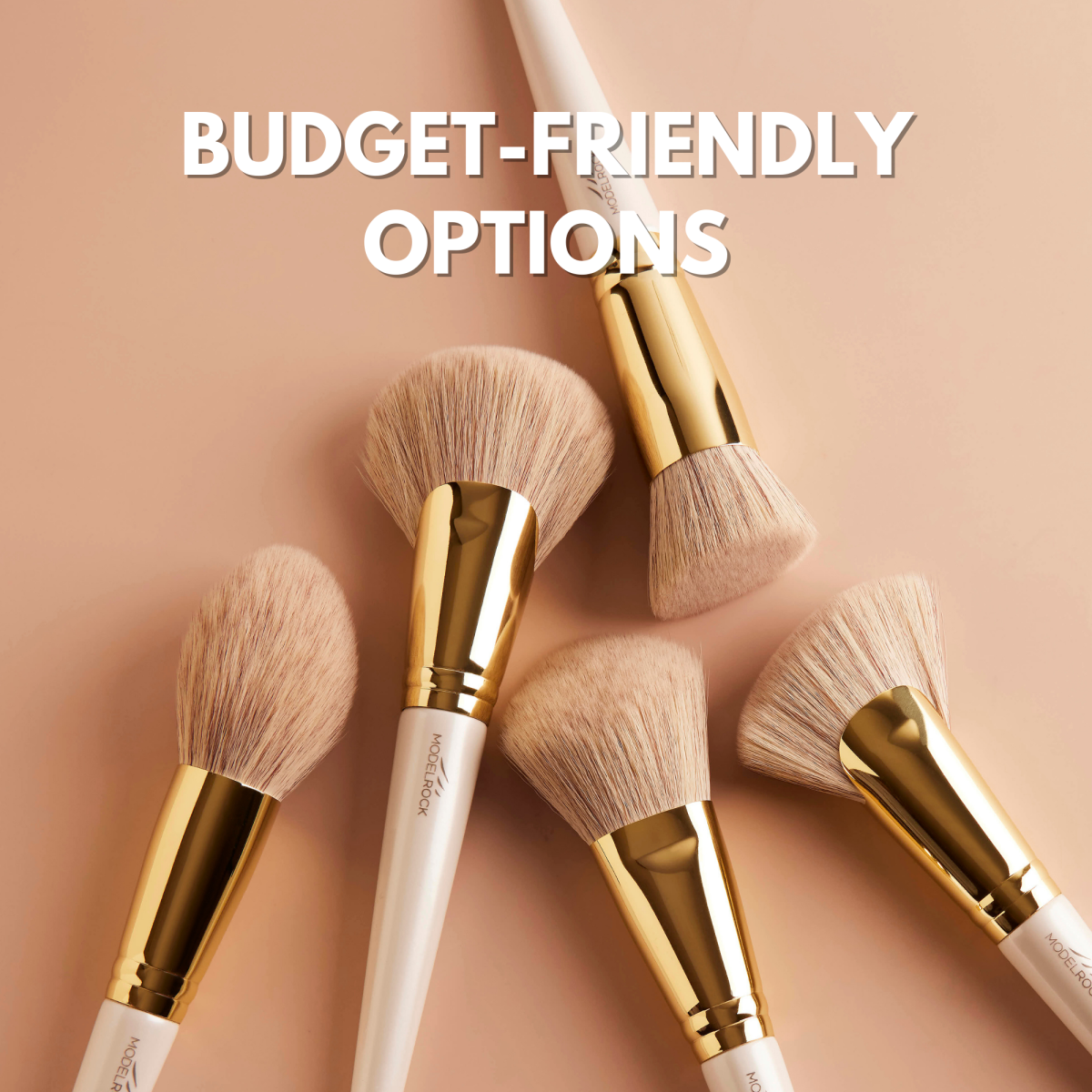 If you're looking for something a luxurious, but still within a reasonable budget, the Modelrock Gold Luxe Professional 5 Piece Face Brush Set is an excellent option. Each brush is handbound by specialised brush artisans using traditional brush making techniques for unparalleled performance and craftsmanship. The vegan synthetic fibres housed in copper ferrules are flawlessly shaped and tied to help you create a precise application. The hardwood birch handles are 8 times coated for longevity and durability.
And the best part? The set is also available to purchase the brushes individually, so you can mix and match to fit your individual needs. Plus, Modelrock has many other brush styles available to choose from, so you can create your own custom brush kit without spending a fortune.
Remember, you don't have to spend a lot of money to achieve a flawless makeup look – with a little research, you can find budget-friendly options that will still deliver professional-quality results. It's also important to keep in mind that building a complete brush collection can be done gradually over time. Start with the essential brushes and add more brushes to your collection as you become more confident and comfortable with your makeup routine. By doing this, you can invest in high-quality brushes that you will use regularly, rather than purchasing many brushes that you may never use.
Gold Luxe - Professional face brush set
What is included? Let's dive into the details of each essential brush in this set: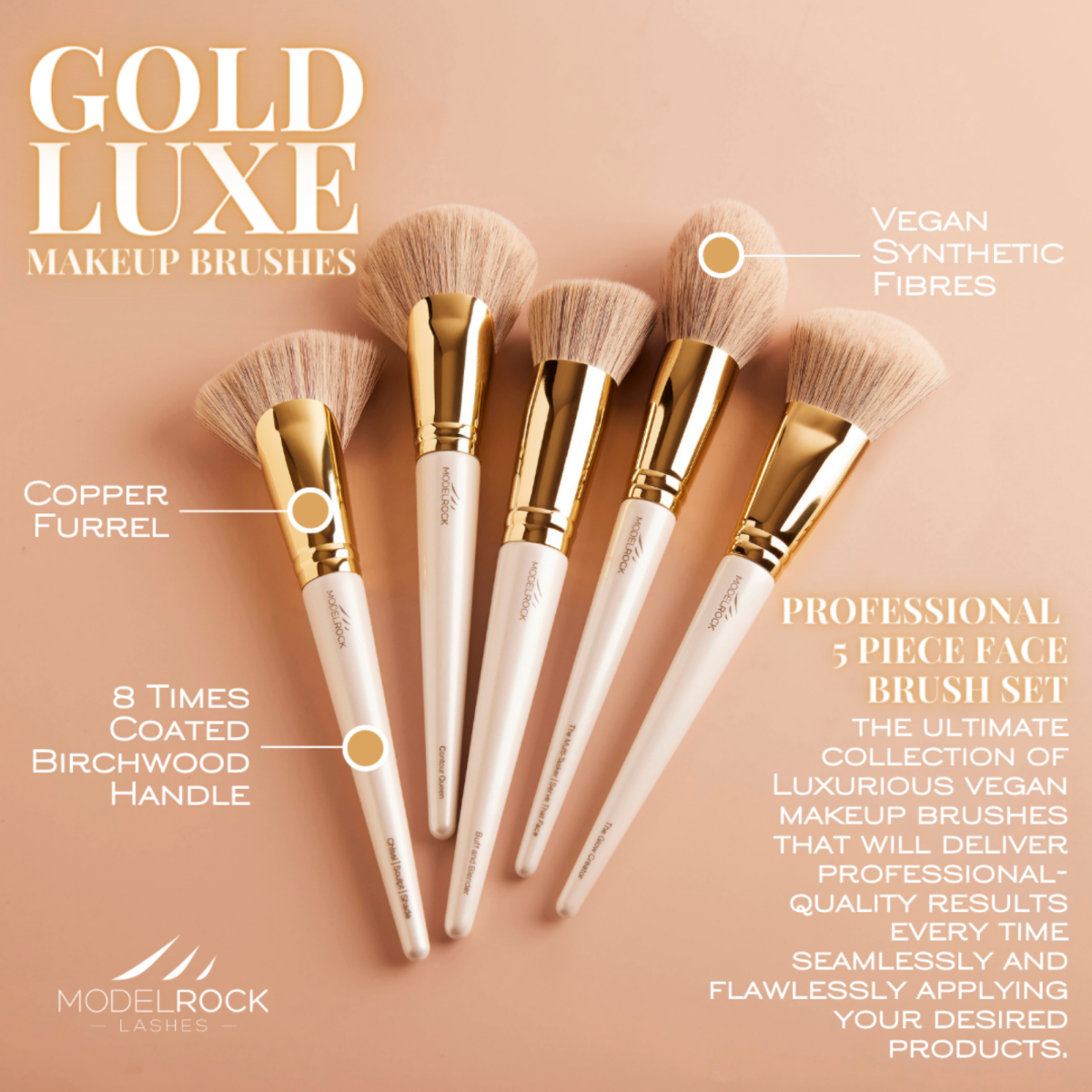 Application techniques
Now that you have your essential GOLD LUXE Professional 5 Piece Face Brush Set, knowing how to use each brush for specific makeup application techniques is crucial for achieving professional-looking results. Here are some step-by-step instructions on how to use the GOLD LUXE Professional 5 Piece Face Brush Set for different makeup application techniques:
To create a flawless base, start by using the Buff and Blender Brush to apply your liquid or cream foundation. Use light, circular motions to blend your makeup products seamlessly into your skin for a natural-looking finish.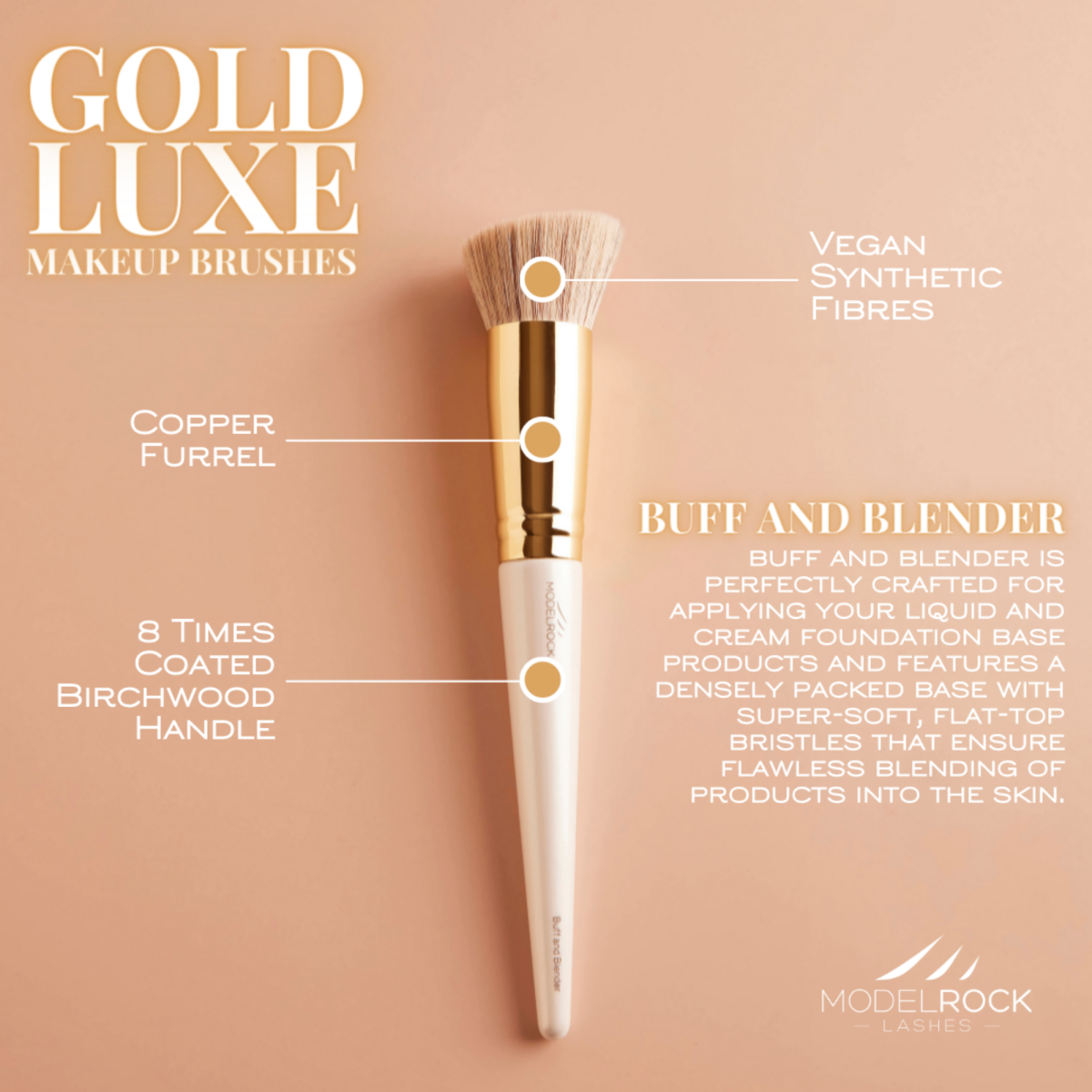 Next, use the Multi-Tasker Brush to apply your favourite blush to the apples of your cheeks. The unique shape of this brush allows for precise application and a natural-looking flush.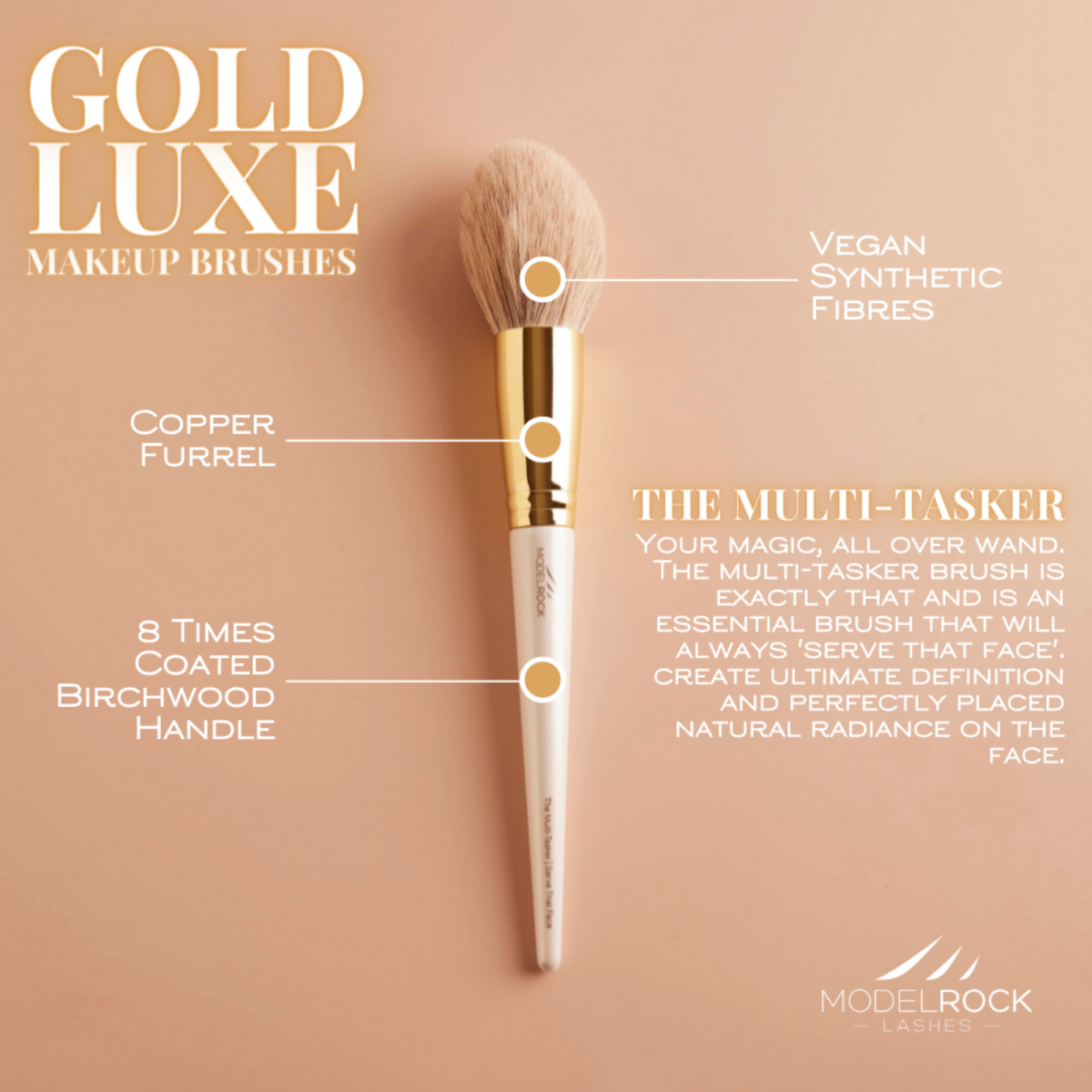 For contouring, use the Contour Queen Brush to apply your contour product to the hollows of your cheeks, along your jawline, and the sides of your forehead. The densely packed base and fluffy tip allow for precise placement and easy blending.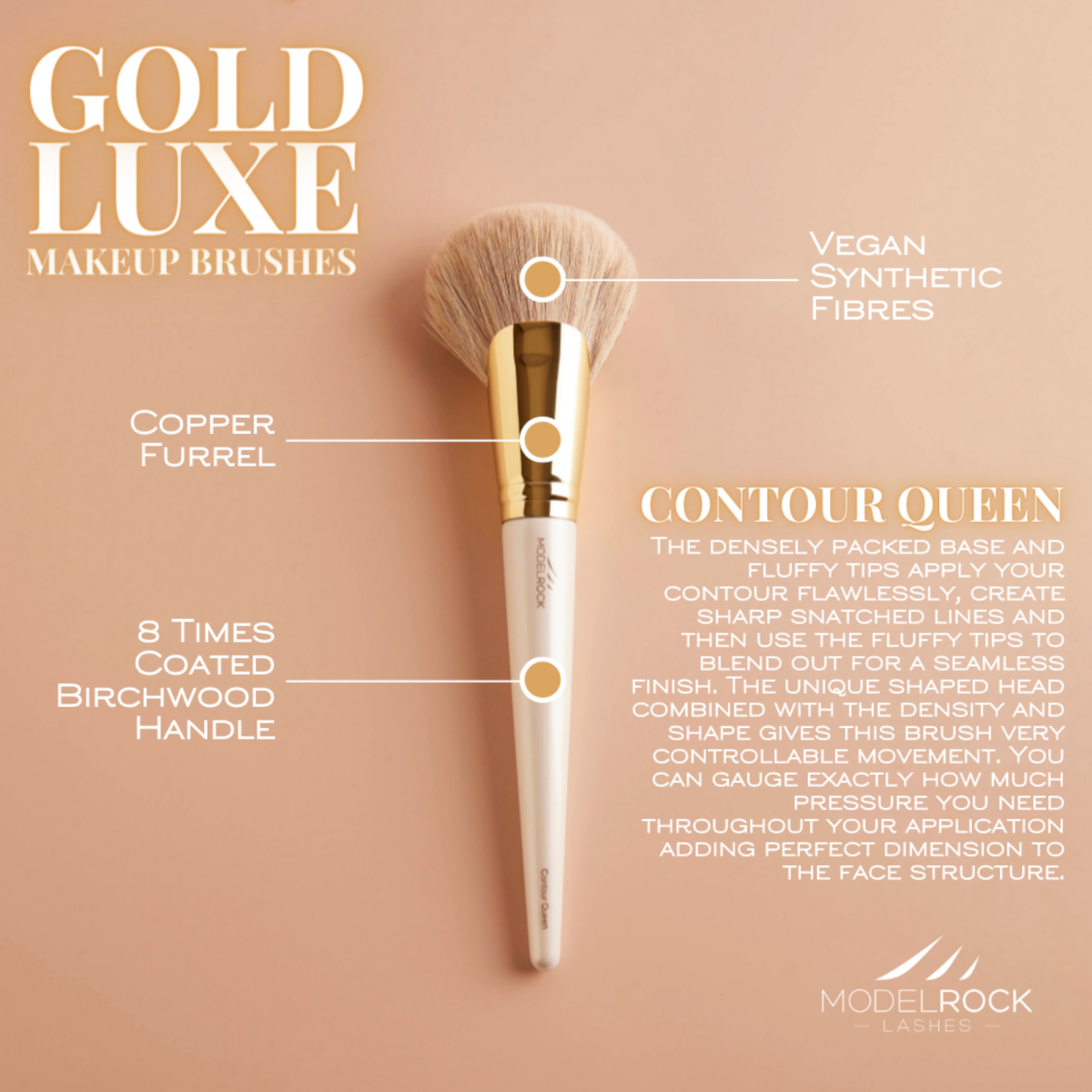 Use the Glow Creator Brush to highlight your cheekbones, nose, and Cupid's bow for a radiant finish.
Lastly, use the Chisel-Sculpt-Shade Brush to apply your favourite bronzer and create a sculpted, snatched look. Start by chiselling out your cheekbones, then use the curve-shaped design to shade your forehead and jawline.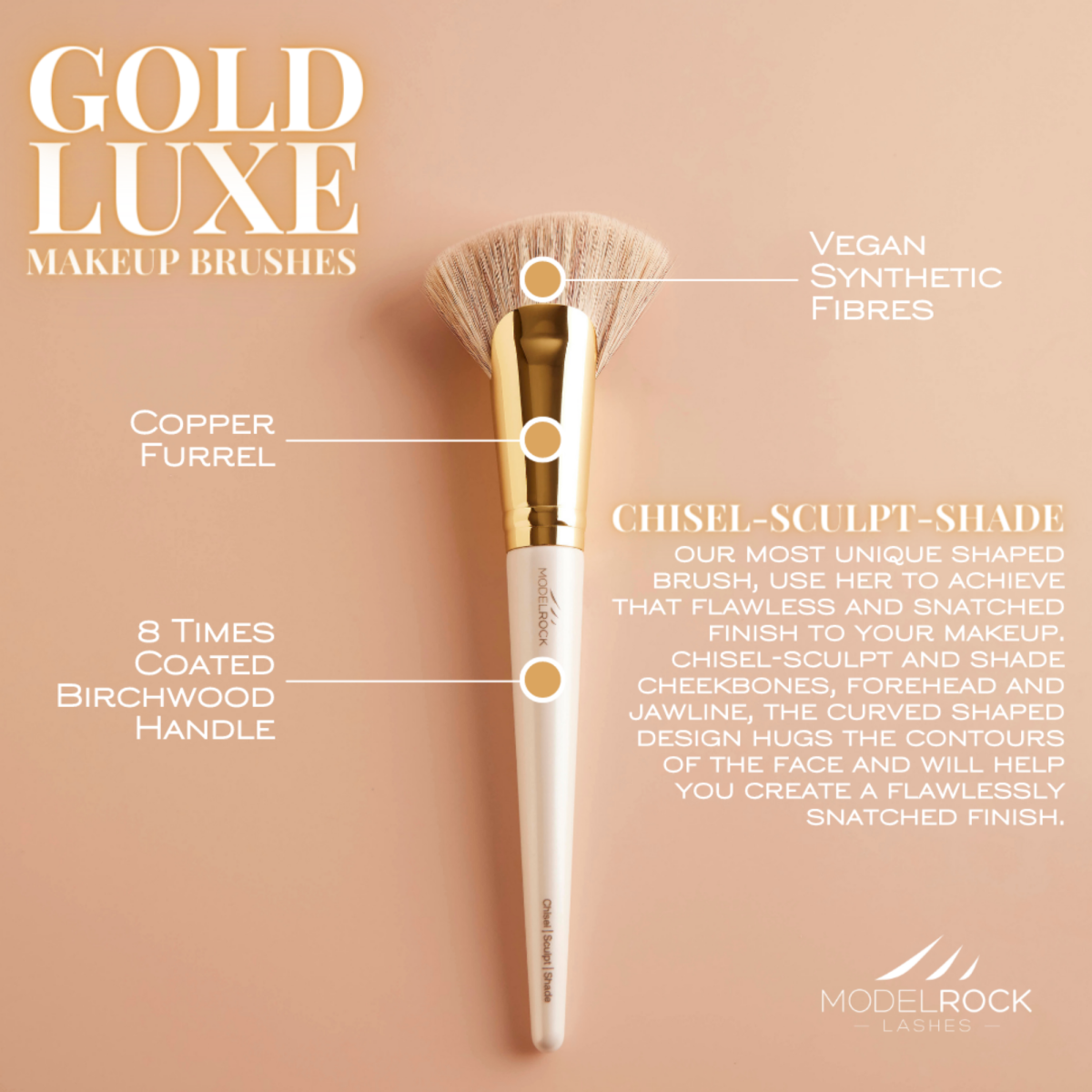 To achieve flawless makeup results, it's important to remember to blend, blend, blend! Don't be afraid to experiment with different application techniques and brush shapes to find what works best for you.
Maintenance and cleaning
Regularly cleaning and maintaining your makeup brushes is crucial for both hygiene and optimal performance. Not only will it help prevent bacteria build-up, but it will also keep your brushes in good condition for longer.
To clean and care for your brushes, we recommend using the Modelrock Solid Soap.
First, wet the bristles with lukewarm water, being careful not to get the ferrule (the metal part that connects the bristles to the handle) wet.
Then, swirl the brush into the solid soap until it lathers, working the soap into the bristles with your fingers or scrubbing pad (a scrubbing pad is included in the large 150gm size tins of our Solid Soap).
Rinse the brush under running water, again being careful not to get the ferrule wet, until the water runs clear. Repeat the previous steps if the brush is very dirty.
Gently squeeze out any excess water, reshape the bristles, and lay the brush flat on a towel to dry overnight.
Once your brushes are clean and dry, store them upright in a brush holder or a drawer to keep them organized and protected.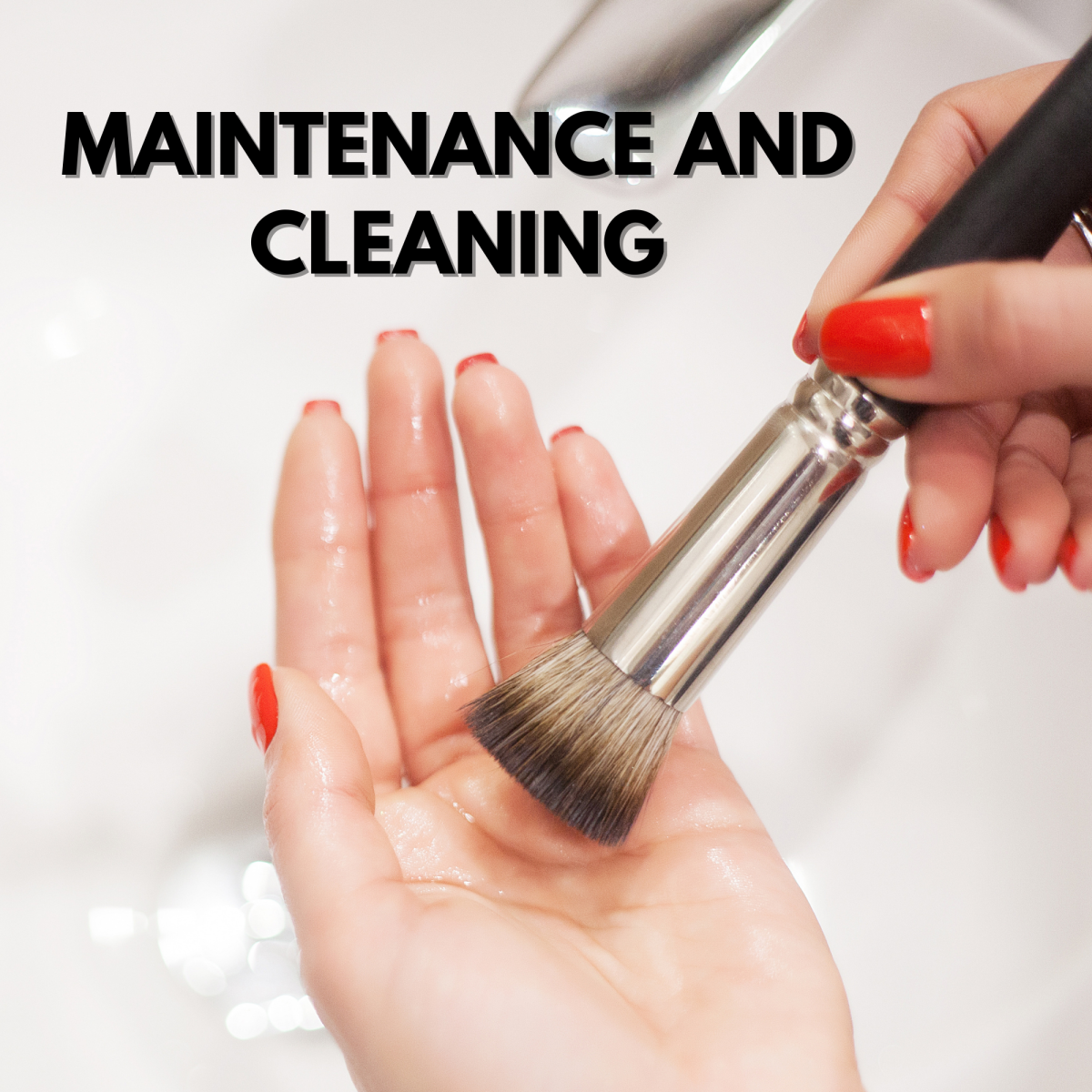 How often you clean your brushes will depend on how frequently you use them, but generally, we recommend washing them at least once a week. If you use them daily or with cream-based products, you may need to clean them more often. With regular cleaning and proper care, your makeup brushes will perform at their best for years to come.
Additional tips
When it comes to choosing makeup brushes, there are several factors to consider, including your skin type and the type of makeup look you want to achieve. If you have oily skin, synthetic bristles are a good option because they are less likely to trap oil and bacteria, which can lead to breakouts. On the other hand, if you have dry or sensitive skin, you may want to consider natural hairbrushes, as they tend to be softer and gentler on the skin.
The type of makeup look you want to achieve can also influence your choice of brushes. If you prefer a natural and dewy finish, a duo-fibre brush can help you achieve a light and airy effect. This type of brush has a combination of synthetic and natural hair bristles, which work together to create a soft, blended look. On the other hand, if you're going for a more dramatic or bold look, you may want to opt for denser, more tightly packed brushes that can help you apply and blend colours more precisely.
Ultimately, the best way to find the right brushes for you is to experiment with different types and styles until you find what works best for your unique needs and preferences. Whether you're a beginner or a pro, investing in high-quality brushes that are well-suited to your skin and makeup style can make a world of difference in the overall look and finish of your makeup.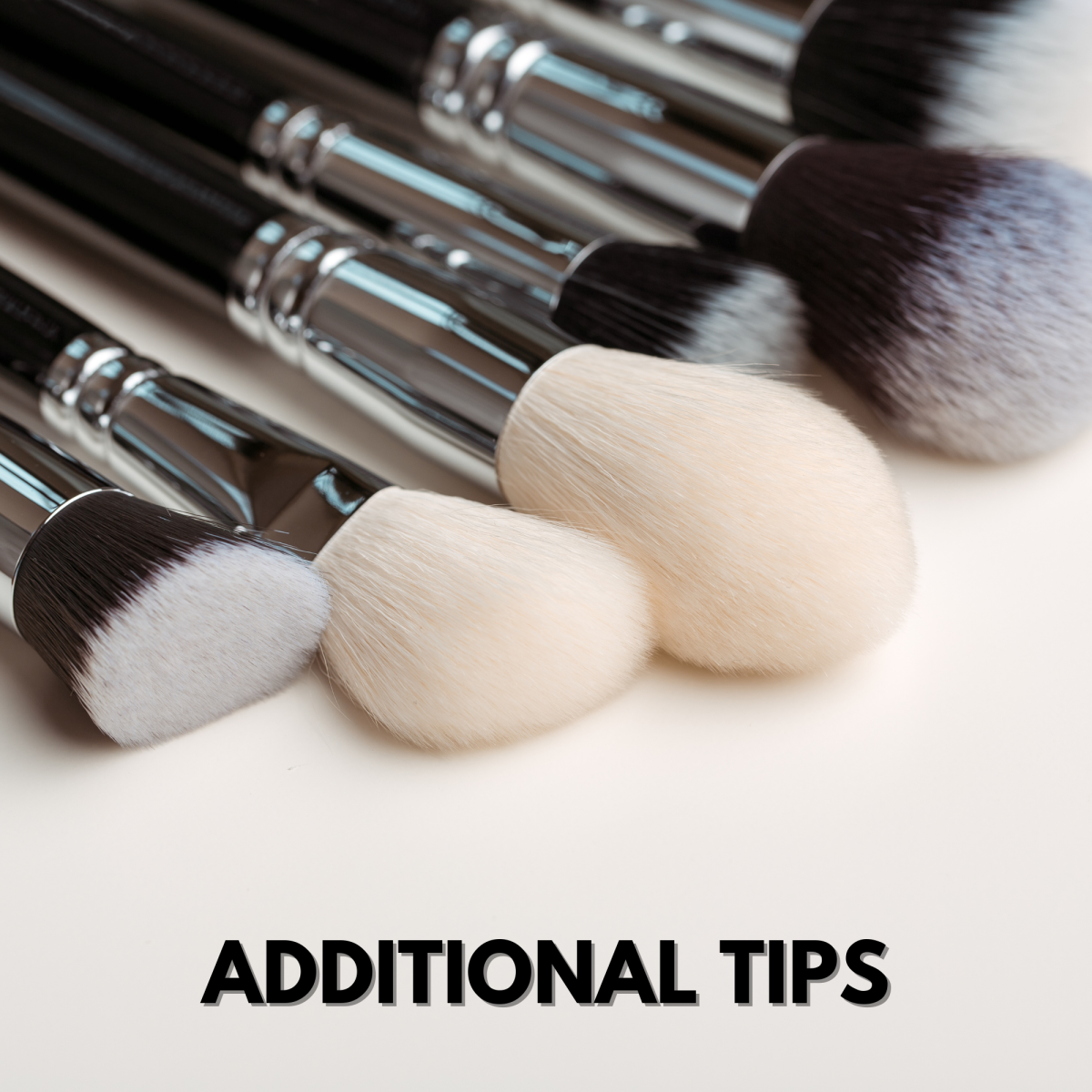 Conclusion
In conclusion, having the right makeup brushes is essential for achieving a flawless makeup application. It's important to invest in quality brushes that will not only last longer but also deliver professional-quality results. By starting with the essential makeup brushes discussed in this article, beginners can build a versatile and effective makeup brush collection over time. Remember to consider your skin type and makeup style when choosing brushes and regularly clean and maintain them for optimal performance. With the right tools, anyone can achieve a flawless and effortless makeup look.
---
Leave a comment