The Perfect Lashes For That 'Snatched' Look
Author: Michelle Teeken Date Posted:17 June 2022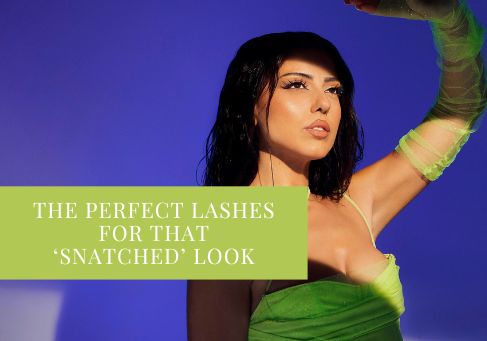 If you are looking for the ultimate lashes to give you that snatched, cat eye effect, look no further! The #GETSNATCHED lash collection in collaboration with the one and only KRYSTAL K is just for you!
MODELROCK X KRYSTAL K SNATCHED LASHES have been hand crafted to ensure each individual lash hair is positioned on a 45 degree angle to the lash band, allowing it to give you the perfect cat eye effect! The outer end lash hairs have an accentuated curl to further lift your eyes up and outwards leaving you feeling so snatched!
We are excited to be featuring Krystal in this blog, and thought it would be great to kick things off by asking some questions about the collection!
WHAT INSPIRED YOU TO CREATE THIS COLLECTION WITH MODELROCK?
"My artistry style has evolved over the past few years, heavily focusing on the extremely sleek and sharp finish of a cat eye look. My goal was to design lashes that represent my makeup style, giving the most effortless lift to the eyes, as each lash hair is glued on that 45 degree angle, perfecting the most amazing cat eye effect!"
WHICH STYLE IS YOUR FAVOURITE FROM THE RANGE AND WHY?
"My personal favourite is SNATCHED 3.0! This is one of the more natural styles in the collection, which I love wearing with a more soft glam but also gives me such an effortless snatch to my full glam looks!"
HOW DO YOU LIKE TO APPLY THESE LASHES?
"I always trim a little from the outer end of the lash band to ensure it isn't too long for my eye size, and use my MODELROCK x KRYSTAL K LASH APPLICATOR to get it as close as possible to my lash line. I always use my lash applicator to clamp both lashes together, so they are on 100% and there are no gaps in between."
IF YOU COULD PICK ANYONE IN THE WORLD, WHO WOULD YOU LOVE TO SEE WEARING THESE AND WHY?
"Honestly, there's not one specific person, but it would be a dream to see someone wearing them to a huge Hollywood event like the Metgala!"
WHERE CAN WE PURCHASE THIS COLLECTION?
"They are stocked on MODELROCK & AMR websites at the moment."
NOW LET'S DIVE INTO ALL THE STYLES!
SNATCHED 1.0 is more on the shorter side gradually increasing in length, giving you a natural and soft lift to your eyes.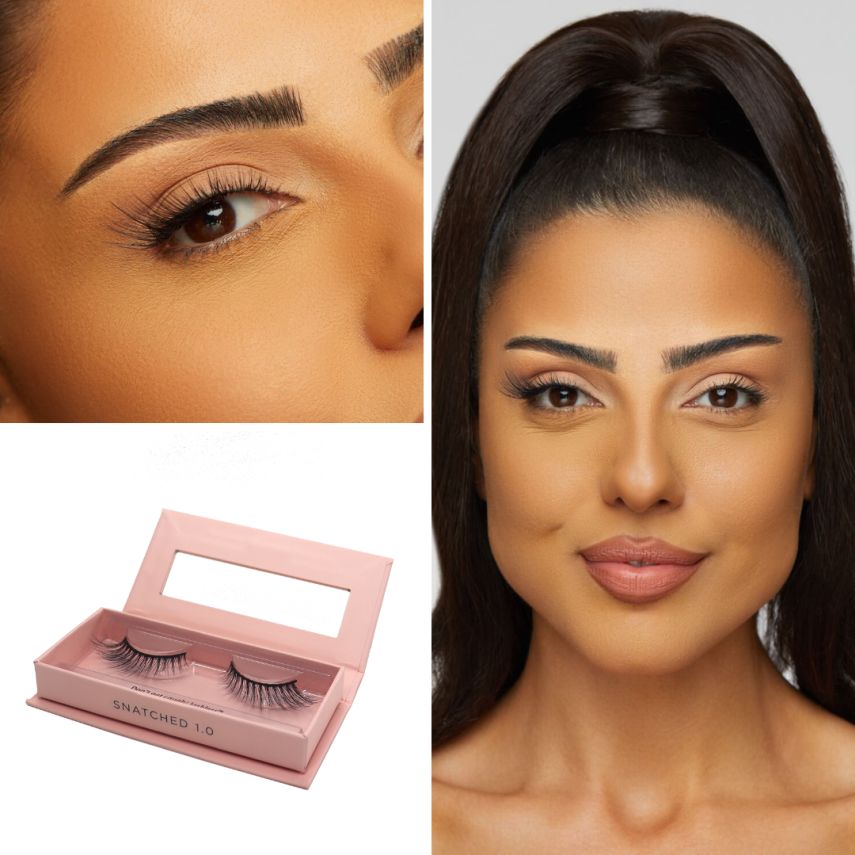 SNATCHED 2.0 is thinner & wispier with a gorgeous outer angle. It is also longer in length to really open your eyes and to snatch your outer ends!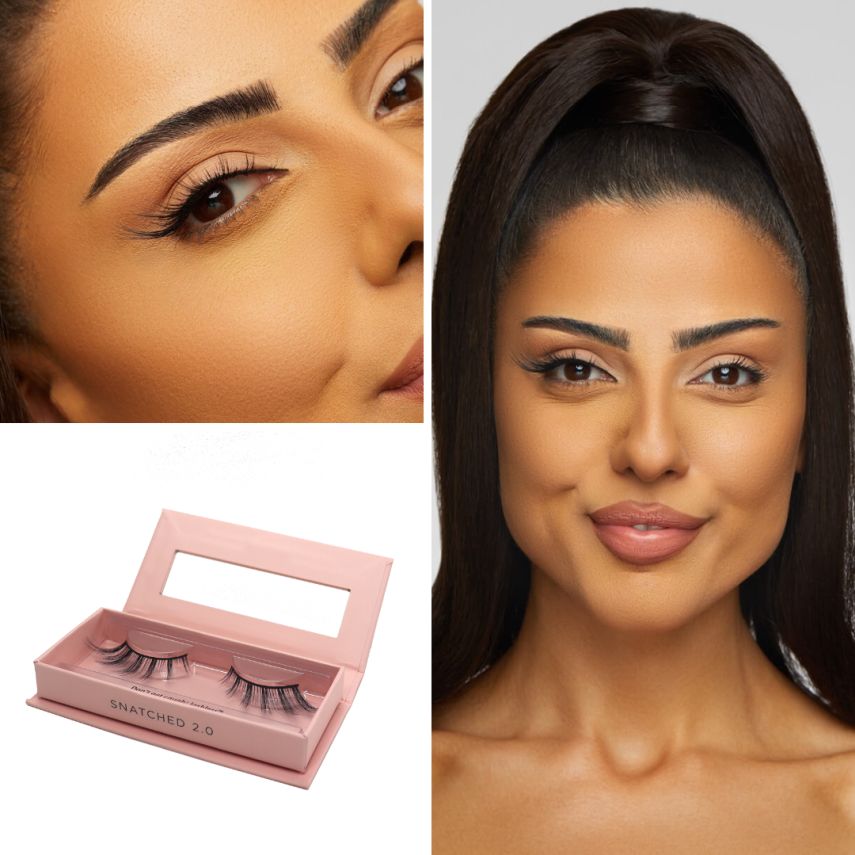 SNATCHED 3.0 is thin & wispy, long length to really open your eyes and snatch your outer ends!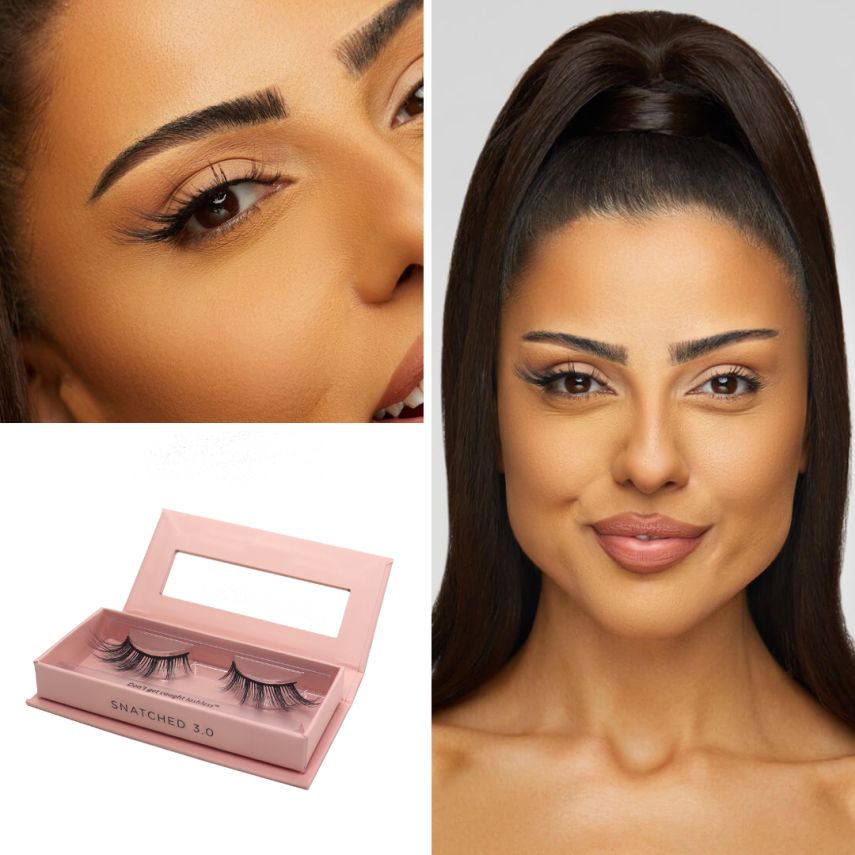 SNATCHED 4.0 is a medium-thicker lash, starting off really short on the inner corner with the curl of each lash hair lifting gradually throughout the lash band.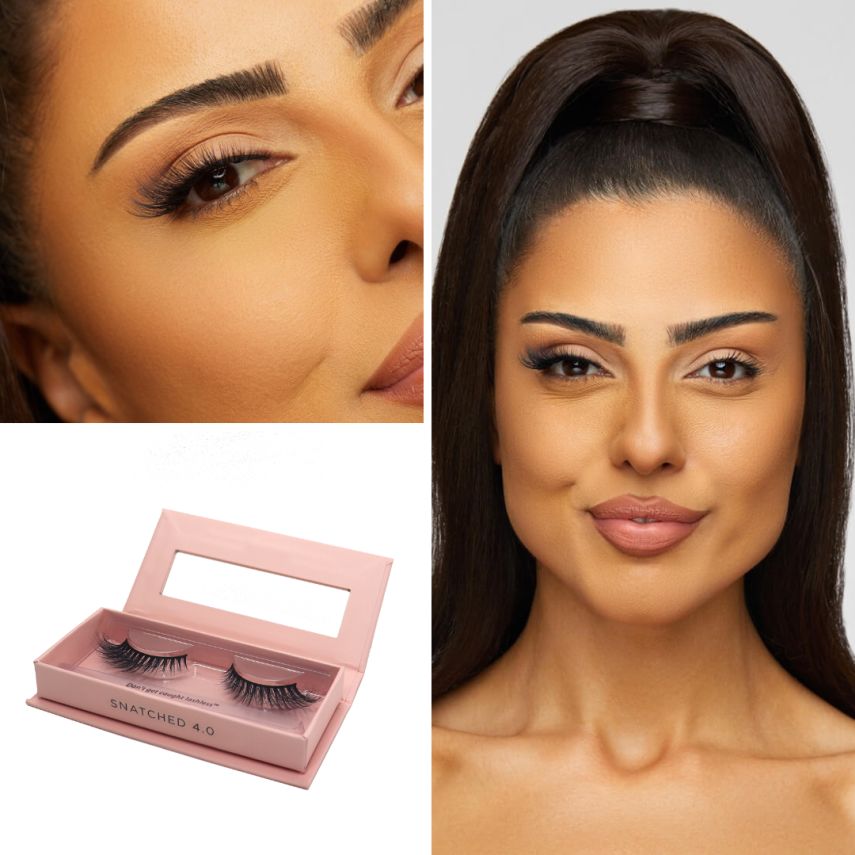 1
SNATCHED 5.0 is more on the thicker side, with lash hairs layered in bundles close together, gradually thickening on the outer ends.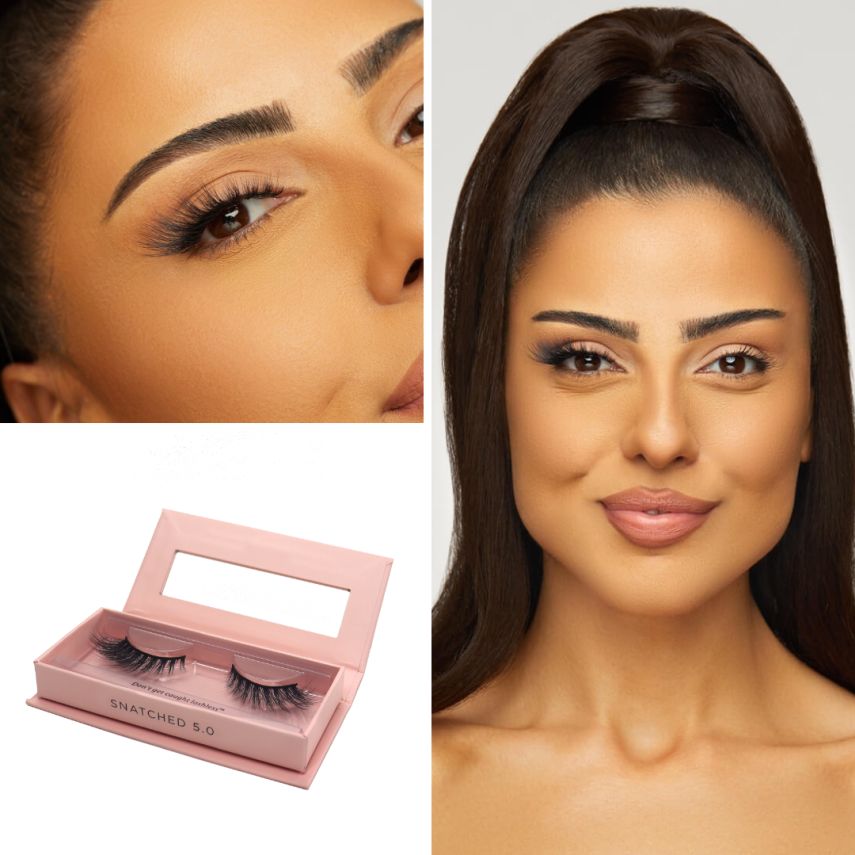 SNATCHED 6.0 is more on the thicker side, with such a soft curl to the lash hairs to give you that effortless lift to your eyes.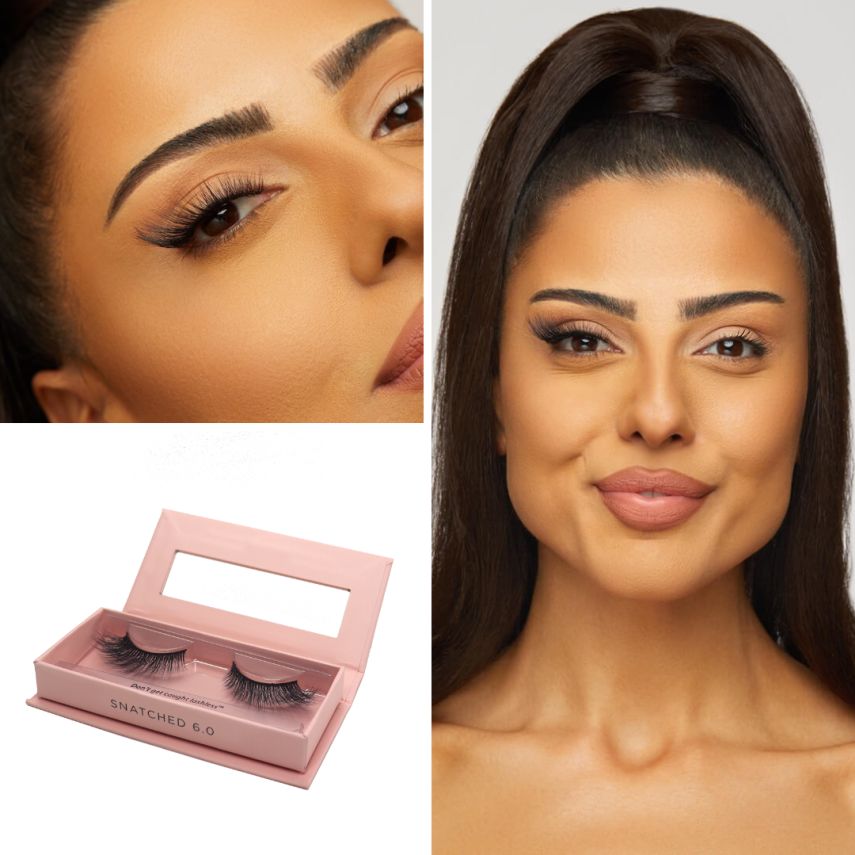 Have you picked up the #GETSNATCHED collection yet? If so, what style is your favourite from the range? Let us know in the comments below! Don't forget to tag us too so we can see you #GETYOURMODELROCKON!
---
Leave a comment