The Ultimate Lipstick Guide: 5 Must-Have Shades for Every Occasion
Author: Michelle Teeken Date Posted:26 May 2023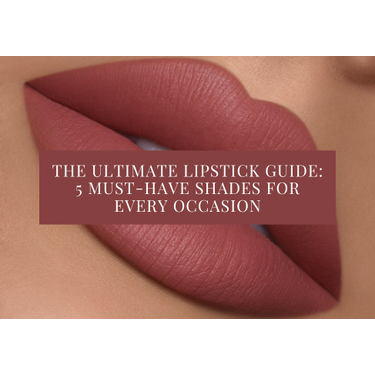 Lipstick has a rich and fascinating history. Dating back to ancient civilizations, people have been adorning their lips with various pigments to enhance their beauty. Over time, lipstick has evolved into an indispensable item in every makeup bag. It has the power to transform your look, boost your confidence, and express your personal style.
Choosing the right lipstick shades is crucial, as they can make or break your entire makeup look. Whether you're attending a formal event, going for a casual outing, or simply wanting to add a touch of glamour to your everyday life, having a well-curated collection of lip colours is essential.
In this guide, we will explore five must-have lipstick shades that are versatile and suitable for every occasion. We will discuss how to select shades that complement your skin tone, enhance your natural features, and align with the mood and atmosphere of different events. Our aim is to provide you with the knowledge and inspiration to curate a lipstick collection that caters to your unique style and needs.
Whether you're a fan of bold reds, subtle nudes, playful pinks, or timeless classics, we've got recommendations that will suit your preferences. We will also share expert tips on how to apply and maintain your lipstick for long-lasting wear. So, let's dive in and unlock the secrets to creating stunning looks that reflect your unique personality and style.
FINDING THE PERFECT LIPSTICK SHADES FOR YOUR SKIN TONE

When it comes to finding the perfect lipstick shades for your skin tone, understanding your undertones is key. Undertones refer to the subtle hues beneath the surface of your skin, and they can be categorized into three main groups: cool, warm, and neutral. Determining your undertone can greatly assist you in selecting shades that complement your complexion and enhance your natural beauty.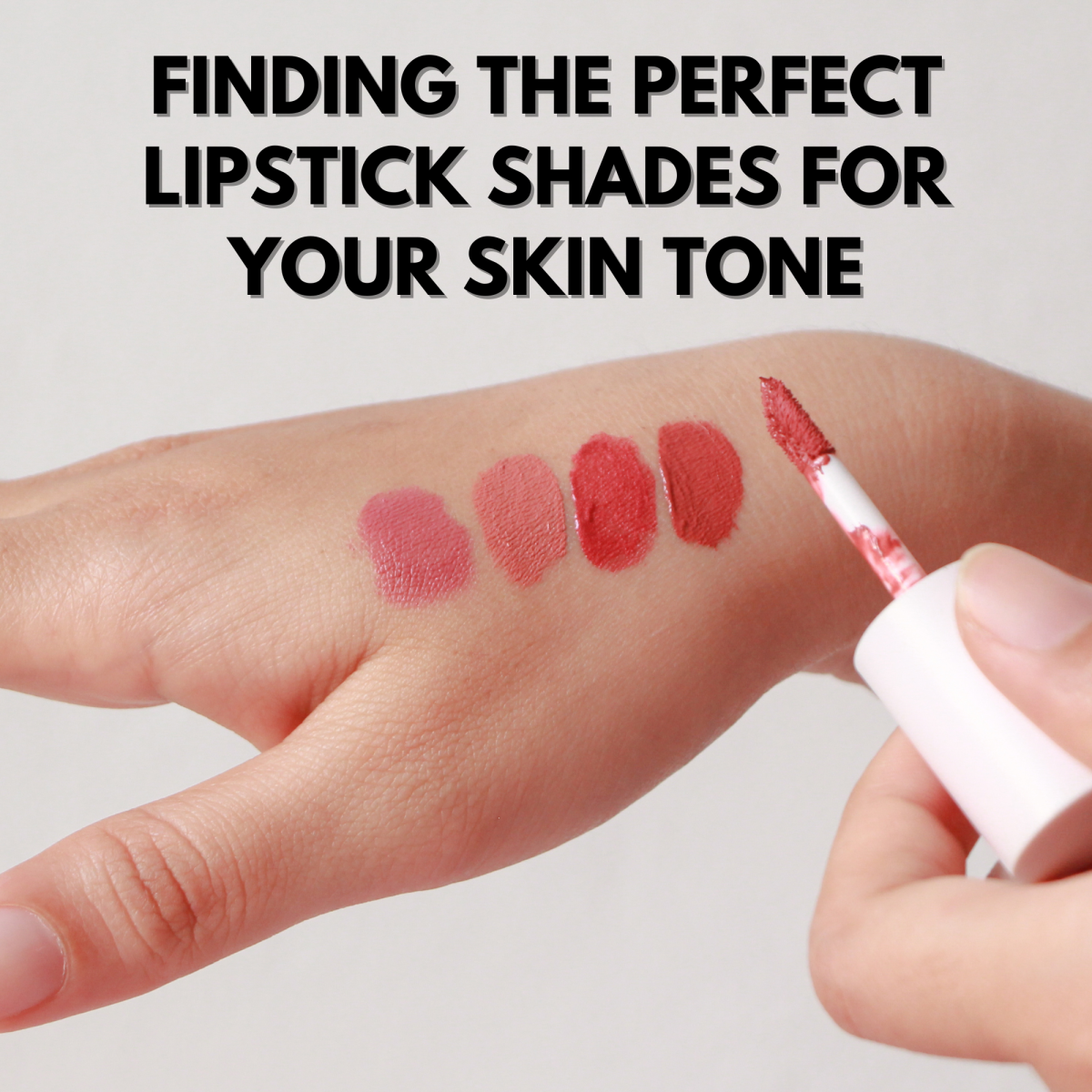 To determine your undertone, and for a more detailed exploration of finding your perfect lipstick shades, we encourage you to check out our previous blog post, "How To Choose The Best Lipstick Shade For Your Skin Tone." In that blog, we delve deeper into the different undertones, provide additional tips for determining your own, and showcase a helpful video guide to make the process even easier.
But for a quick summary, cool undertones typically pair well with shades like berry, plum, and blue-based reds. Warm undertones tend to shine with coral, peach, and warm brick reds. Neutral undertones have the versatility to rock a wide range of shades, including nude pinks, mauves, and classic reds.
THE 5 MUST-HAVE LIPSTICK SHADES FOR EVERY OCCASION

Now, let's dive into the exciting part of our ultimate lipstick guide: the five must-have lipstick shades for every occasion. These timeless shades will ensure you're prepared for any event or mood that comes your way.
Classic Red:
A classic red lipstick is a staple in every makeup collection. This timeless shade exudes confidence and sophistication. It's perfect for formal occasions such as black-tie events, cocktail parties, or a night out on the town. Pair it with a winged eyeliner and subtle eye makeup to let your lips take centre stage.


Nude:
The nude lipstick is a versatile shade that works effortlessly for both casual and professional settings. It's ideal for everyday wear, as it enhances your natural lip colour and adds a touch of polish to your look. Nude shades come in various undertones, so choose one that complements your skin tone. It's the go-to choice for a no-makeup makeup look or when you want your eyes or outfit to be the focal point.




Pink:
Pink lipstick offers a playful and feminine touch to your makeup look. From soft pastels to vibrant fuchsias, there's a pink shade for every occasion. Light pinks are great for daytime events, brunches, or garden parties, while brighter pinks add a pop of colour for a fun night out with friends. Pair it with soft, rosy cheeks and a hint of mascara for a fresh and youthful appearance.


Berry:
If you're looking to make a statement, a rich berry shade is the way to go. Berry lipsticks range from deep burgundies to bold purples, and they add a touch of drama to your makeup look. This shade is perfect for fall and winter seasons, as well as evening events like weddings, parties, or romantic dinners. Keep the rest of your makeup minimal to let your lips be the showstopper.


Bold/Statement Shade:
Every makeup collection needs a show-stopping, bold shade that reflects your personality and adds a touch of excitement to any occasion. This can be a vibrant orange, a daring blue, or a unique shade that complements your individual style. Wear it confidently for special events, music festivals, or when you simply want to express your creativity through makeup.


Remember, these are just guidelines, and there are no hard and fast rules in the world of lipstick. Feel free to experiment and mix shades to create your own signature look. The key is to choose shades that make you feel confident and beautiful, regardless of the occasion.
TIPS FOR APPLYING LIPSTICK PERFECTLY

Once you've selected your lipstick colour, it's time to apply it perfectly. With a few tips and tricks, you can achieve a flawless and long-lasting lip look that will turn heads wherever you go.
Prepping Your Lips:
Before applying lipstick, it's essential to prep your lips for a smooth and even application. Start by exfoliating your lips to remove any dry, flaky skin. You can gently scrub your lips with a homemade sugar scrub or use a soft toothbrush to slough off the dead skin. Next, apply a hydrating lip balm to moisturize and nourish your lips, giving them a soft and supple base for lipstick application.


Line Your Lips:
The key to applying lipstick perfectly is precision and control. Start by lining your lips with a LIP LINER that matches the shade of your lipstick or is slightly darker. Outline your lips, emphasizing the cupid's bow and defining the corners. This will create a crisp and polished lip shape. Then, fill in your lips with the lipstick using a lip brush or directly from the bullet. Start from the centre and work your way towards the corners, ensuring even coverage. For a more precise application, use a lip brush to reach the edges and corners of your lips.


Making Lipstick Last Longer:
To make your lipstick last longer throughout the day, there are a few tricks you can try. First, blot your lips with a tissue after applying the lipstick to remove any excess product. This helps to set the colour and prevent smudging. For added longevity, lightly dust a translucent powder over your lips or use a lip primer before applying the lipstick. This creates a smooth base and helps the colour adhere better. Additionally, consider using a long-wearing or matte lipstick formula, such as our POWERLOCK MATTE LIPSTICKS, as they tend to have better staying power. Finally, carry your lipstick with you for touch-ups throughout the day to maintain a fresh and vibrant lip look.


Remember, practice makes perfect when it comes to applying lipstick. Don't be discouraged if it takes a few tries to achieve your desired look. Experiment with different techniques and find what works best for you. With time, you'll master the art of applying lipstick flawlessly.
CONCLUSION

We hope that "The Ultimate Lipstick Guide" has inspired you to explore the world of lipsticks and empowered you to choose the perfect shades for any occasion. Remember, makeup is an art form, and lipstick is your artistic tool to express your unique style and personality.
So, go ahead and experiment with different shades, mix and match, and most importantly, have fun! Let your lips do the talking and embrace the confidence that a swipe of the perfect lipstick can bring.
---
Leave a comment