How To Mix Two Lipsticks Shades
Author: Michelle Teeken Date Posted:27 January 2023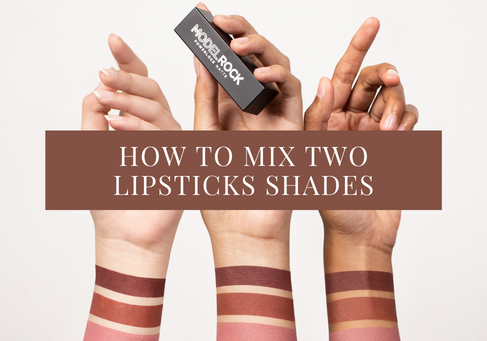 Are you tired of sticking to one LIPSTICK shade? Mixing two shades can create a custom colour that is unique to you and adds a pop of creativity to your makeup routine. In this blog, we will show you how to mix two lipstick shades to create a new, personalized colour that will make your lips stand out. Whether you're looking to create a bold, statement lip or a subtle, natural hue, mixing lipsticks is the perfect way to achieve your desired look. Keep reading to learn the tips and tricks for mixing lipsticks like a pro.
Can We Mix Two Lipsticks?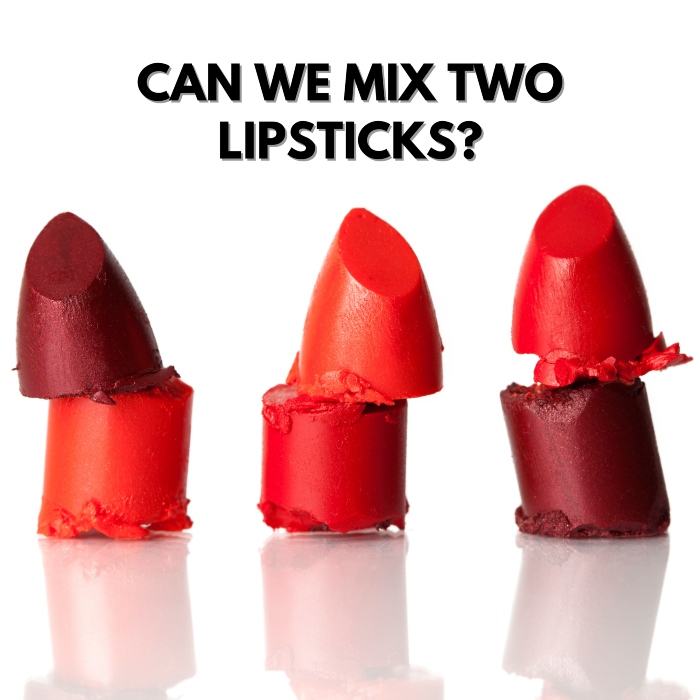 Yes, you can certainly mix two lipsticks together to create a new shade. In fact, it's quite easy to do. The key is to choose shades that complement each other and to experiment with different ratios until you find the perfect combination. It's also a great way to use up those half-empty tubes of lipstick that have been sitting in your makeup bag for a while.
How Do You Mix Different Shades of Lipstick?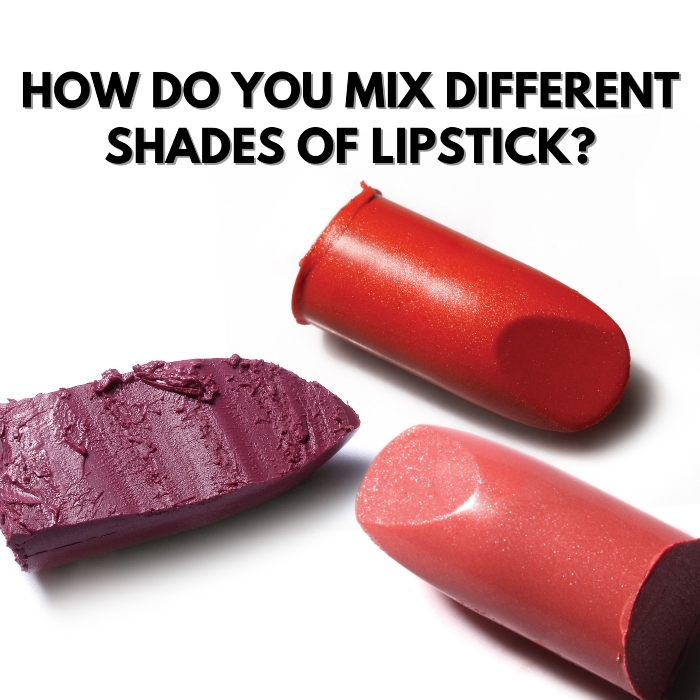 One of the most popular ways to mix lipsticks is by using the melting method.
Here's what you'll need and how to achieve it:
· Small Re-Sealable Makeup Container.
· Makeup Spatula/MIXING KNIFE.
· Two (or more) Lipsticks.
· Lighter or Candle.
· Metal Spoon.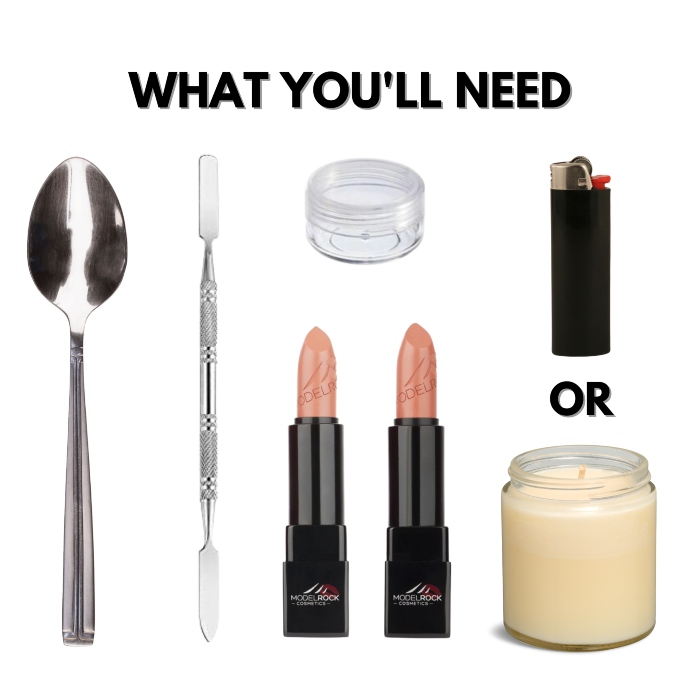 1. Start by breaking off each lipstick using a makeup spatula, scooping the pieces onto a metal spoon. Mash the broken lipsticks to flatten them out as much as possible. Then, hold the spoon over the flame of a lighter or candle for a few seconds until the lipstick is completely melted.
2. Once the lipsticks are melted, use your spatula to mix them together until the colours are completely blended. Pour the mixture from the spoon into a small makeup container. Use the spatula to scrape off any remaining lipstick from the spoon. Seal the container tightly with the lid.
3. After several minutes, unscrew the lid of the container and gently touch the new lipstick shade with your fingertips to make sure the mixture is cooled down and solidified. If it is, you're ready to apply your new lipstick shade.
4. Take your lipstick brush or applicator and coat your lips evenly with the new colour. Be sure to seal the makeup jar tightly when you're done. Now you're ready to use your unique lipstick colour any time you choose.
How Do You Blend Lipstick Colours?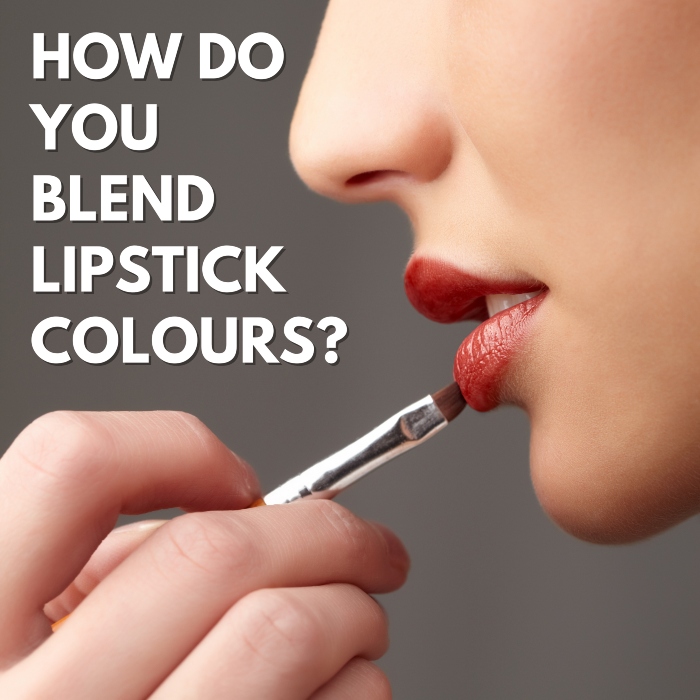 If you're looking for a simpler way to mix your lipsticks, try blending them directly on your lips. All you need are two shades of lipstick that you want to combine and a LIP BRUSH. Here's a step-by-step guide on how to blend lipstick colours:
1. Start by selecting two lipsticks that you want to blend. It's best to choose shades that are in the same colour family, such as two different shades of red or two different shades of pink.
2. Apply a small amount of one lipstick shade onto your bottom lip.
3. Apply a small amount of the second lipstick shade onto your top lip.
4. Rub your lips together to gently blend the two shades.
5. Use a lip brush to evenly distribute the colour, creating a crisp edge. Voila! You have created your own custom lipstick shade.
Note that it's best to use lipsticks with similar formulations when mixing. For example, layering a matte lipstick with a glossy one can cause the products to separate and make the application appear uneven. But always remember to have fun and experiment with your lipstick blending!
How Do You Layer Lipstick Colour?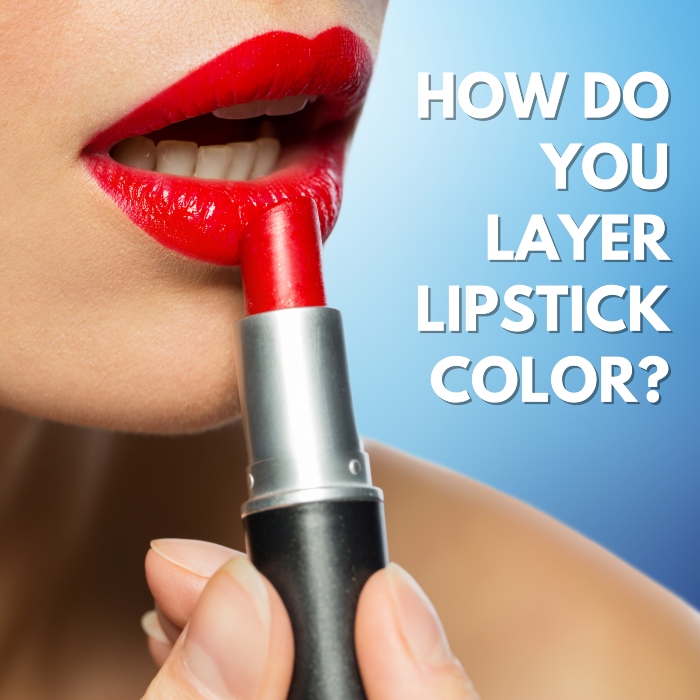 Layering lipstick is a great way to add depth and dimension to your lip colour. It's also a great way to make your lipstick last longer and give your lips a fuller appearance. Here's a step-by-step guide on how to layer lipstick:
1. Start by applying a lip primer or lip balm to your lips. This will create a smooth base for the lipstick to adhere to and will also help to moisturize your lips.
2. Apply a thin layer of your first lipstick shade. Use a lip brush for a more precise application.
3. Allow the first layer to dry for a few minutes.
4. Apply a second layer of a different lipstick shade on top of the first layer.
5. Use your finger or a lip brush to blend the two shades together.
6. You can finish at Step 5, or optionally, apply a clear GLOSS on top to add shine and hydration.
When layering lipsticks, it's best to choose shades that are in the same colour family or shades that complement each other. For example, you can layer a light purple shade over a dark plum shade to add depth and dimension to the colour. Experiment with different hues and combinations to find the perfect layered lip colour for you.
In Conclusion:
Mixing and blending lipsticks is a fun and easy way to create a personalized colour that complements your skin tone and personal style. Experiment with different shades and ratios to find the perfect colour for you. Remember to have fun and be creative with your lipstick mixing and blending. Don't be afraid to try new things and step out of your comfort zone.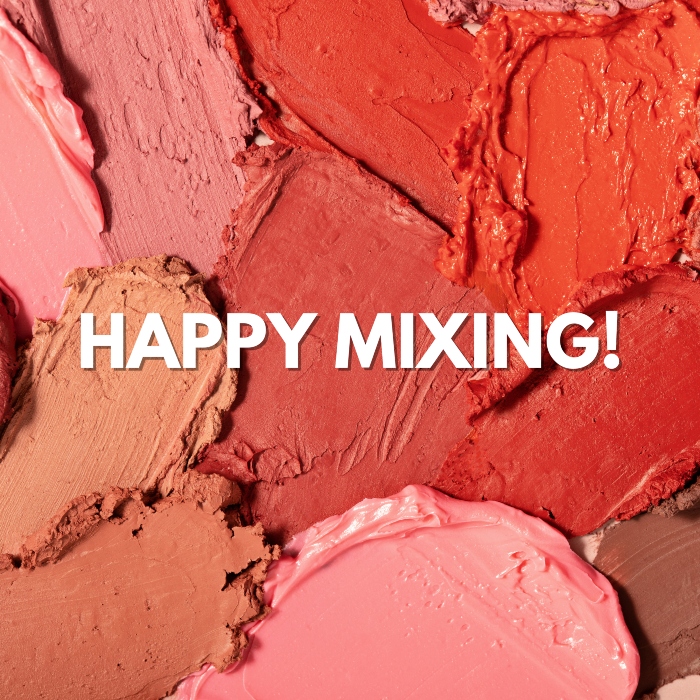 ---
Leave a comment