How To Do Eyeshadow For Hooded Eyes
Author: Michelle Teeken Date Posted:3 March 2023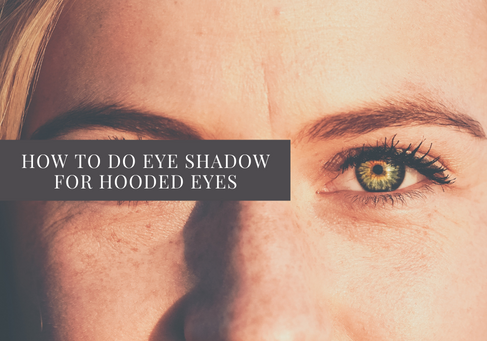 Are you struggling to perfect your eye shadow game because of your hooded eyes? You're not alone! Hooded eyes can make it challenging to create the perfect eye makeup look, but with a few tips and tricks, you can create a stunning eye shadow look that flatters your eyes and enhances their natural beauty.
In this blog post, we'll explore the best techniques to do eye shadow for hooded eyes, including tips on choosing the right shades, blending techniques, and placement. So, whether you're a beginner or an expert in makeup, keep reading to learn how to create a stunning eye shadow look for your hooded eyes.
What Are Hooded Eyes?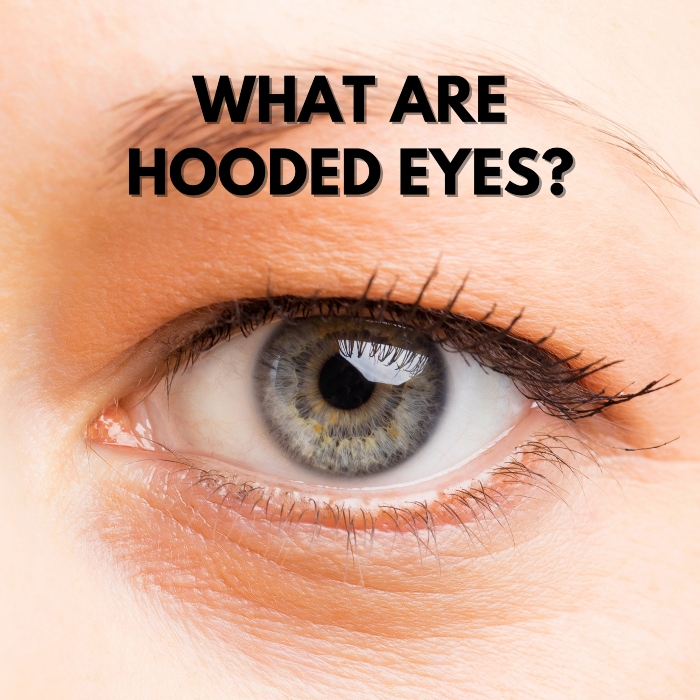 Before we dive into the tips and tricks for applying eye shadow for hooded eyes, let's first understand what hooded eyes are. Hooded eyes refer to a specific eye shape where the crease of the eyelid is not visible because of the extra skin that droops over it. This makes the eye look smaller and can also make the eye shadow application a bit challenging.
Hooded eyes can be a natural eye shape or can occur due to aging when the skin around the eyes begins to sag. Understanding your eye shape is crucial for applying eye makeup correctly and knowing that you have hooded eyes will help you create a more flattering look that enhances your eyes' natural beauty.
How Can You Tell If You Have Hooded Eyes?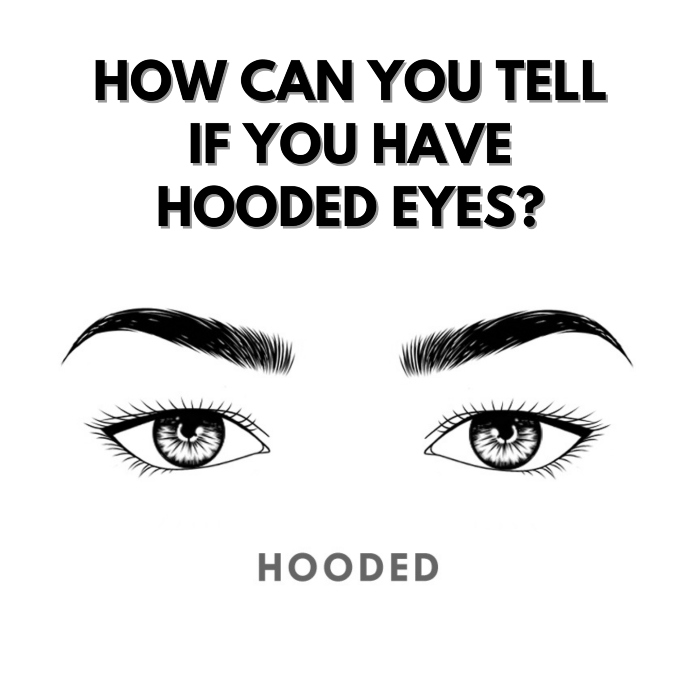 If you're unsure whether you have hooded eyes or not, there's an easy way to check. Look straight into a mirror and see if the crease of your eyelid is visible when your eyes are open.
· If the crease is not visible, and the skin above the crease seems to fold over the eyelid, then you likely have hooded eyes.
· Another sign of hooded eyes is if you have a smaller visible lid space when your eyes are open compared to when they are closed.
If you're still unsure, try looking at pictures of celebrities or models with hooded eyes, and compare them to your own eyes. Or, you can check out our previous blog HOW TO PICK FALSE EYELASHES FOR DIFFERENT EYE SHAPES to distinguish your eye shape in depth.
Eyeshadow For Hooded Eyes BasicsYESHADOW FOR HOODED EYES BASICS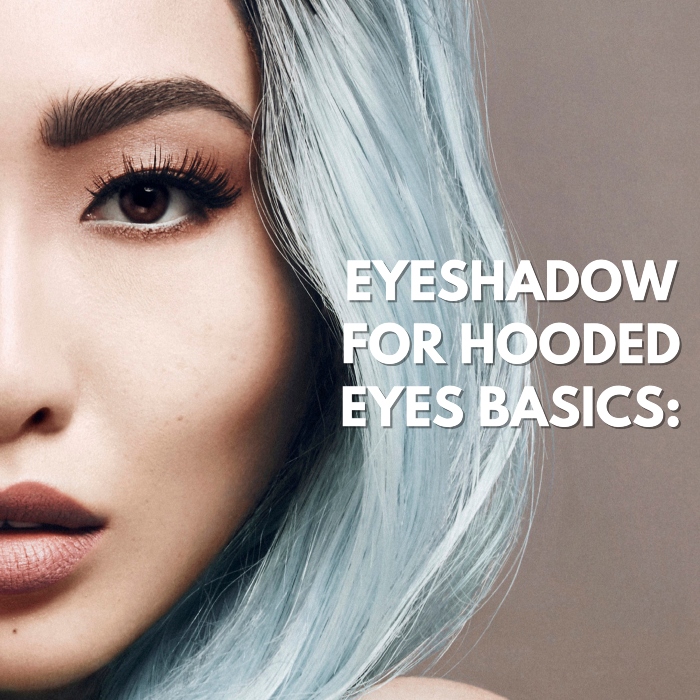 No matter the eyeshadow type or colour, there are some basic steps to follow when applying eyeshadow for hooded eyes.
· STEP 1: PRIME YOUR EYELIDS:
Priming your eyelids is crucial when it comes to eyeshadow application, especially for hooded eyes. Eyeshadow primer helps to create a smooth base for your eyeshadow and prevents creasing. Apply a small amount of primer on your eyelids and blend it well with your fingers, a MINI BASE MAKER or a brush.
· STEP 2: APPLY A BASE COLOUR:
Choose a light eyeshadow shade that matches your skin tone or is slightly lighter and apply it all over your eyelid and up to your brow bone. This will create a blank canvas for your eyeshadow and make it easier to blend other colours later. Use a fluffy EYESHADOW BRUSH to apply and blend the colour.
· STEP 3: DEFINE YOUR CREASE:
Use a medium-toned eyeshadow shade to define your crease. This will create depth and dimension to your eyes. To locate your crease, look straight ahead and feel for the natural indentation above your eyelid. Use a blending brush to apply the eyeshadow shade to your crease and blend it well towards your brow bone.
· STEP 4: ADD DIMENSION:
To add more dimension to your hooded eyes, apply a darker eyeshadow shade to the outer corner of your eyelid and blend it inwards towards your crease. This will create a more lifted and defined look for your eyes. Use a small eyeshadow brush to apply the colour and a blending brush to blend it out.
· STEP 5: HIGHLIGHT:
Lastly, apply a light eyeshadow shade to the inner corner of your eye and on your brow bone to highlight and brighten up your eyes. This will help to open your eyes and make them appear more awake. We recommend trying our Glow Your Way VOLUME 1 or VOLUME 2 Highlighter Palettes.
Remember to blend well between each step to create a seamless look. With these basic steps, you'll be able to create a stunning eyeshadow look that flatters your hooded eyes.
IN CONCLUSION, applying eyeshadow for hooded eyes may seem daunting, but it's all about understanding your eye shape and using the right techniques to enhance its natural beauty. By following the basic steps we've outlined, you'll be able to create a gorgeous eyeshadow look that complements your hooded eyes.
Don't be afraid to experiment with different eyeshadow shades and textures to find the perfect look that works for you. With practice and patience, you'll be a pro at applying eyeshadow for hooded eyes in no time. So, grab your favourite EYESHADOW PALETTE and start experimenting today! Don't forget to check out our lash recommendations for Hooded Eyes HERE to complete your makeup look!
---
Leave a comment