How To Choose The Best Foundation For Your Skin Tone
Author: Michelle Teeken Date Posted:1 April 2022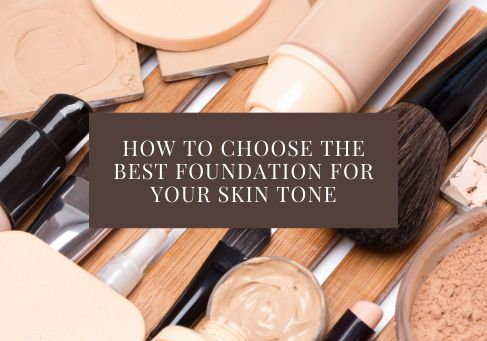 Do you struggle with matching your foundation? The incorrect foundation shade can make you look too yellow, too pink, washed out, or even ashy! Selecting the right foundation shade enhances your skin and creates the perfect canvas for the rest of your makeup. We have put together our tips and tricks on how to choose the right foundation colour and type for you!
KNOW YOUR UNDERTONES
The colours beneath your skin's surface make a dramatic difference in how a foundation will look on your skin. Here are some methods you can use to determine what your undertone is:
Method 1: What colour are your wrist veins under natural light?
If your veins appear green, you have warm undertones.
If your veins appear blue or purple, you have cool undertones.
If your veins are a mix of both, you have neutral undertones.
Method 2: How do white clothes make your complexion look?
If your skin looks pink in comparison, you have a cool undertone.
If your skin looks yellow in comparison, you have a warm undertone.
If it throws of neither pink nor yellow, you have a neutral undertone.
Method 3: What happens when you stand under the sun?
If you get sunburnt easily, you have a cool undertone.
If you tan easily, you have a warm undertone.
If you burn, and then tan, you have a neutral undertone.
Method 4: Does gold or silver jewellery look better on you?
If silver suits you better, you have a cool undertone.
If gold suits you better, you have a warm undertone.
If you think both work with your complexion, you have a neutral undertone.

DETERMINE YOUR SKIN TYPE
It is important to know your skin type. That way, you can choose the right products that will best work with it. Here are some characteristics to establish what your skin type may be:
Dry Skin: Your skin is usually dull and may become rough and flaky. It can also become itchy or irritated. You may be prone to showing more visible lines as well. A dewy and hydrating foundation will work best for you.
Oily Skin: Your skin produces extra sebum which causes the skin to look shiny and feel greasy. This tends to happen especially throughout the T-Zone. You may also experience enlarged pores, develop acne blemishes and be more prone to acne breakouts. A matte foundation will work best for you.
Combination Skin: Your skin has areas that are dry as well as oily. Typically, the T-Zone being oily and the cheeks being either dry or normal. A satin finish foundation will work best for you.
Normal Skin: Your skin feels neither dry nor oily. You are not prone to breakouts or flakiness and your pores are small. Your texture is smooth, and it is less likely to be susceptible to sensitivity or acne. Any finish of foundation will work on your skin.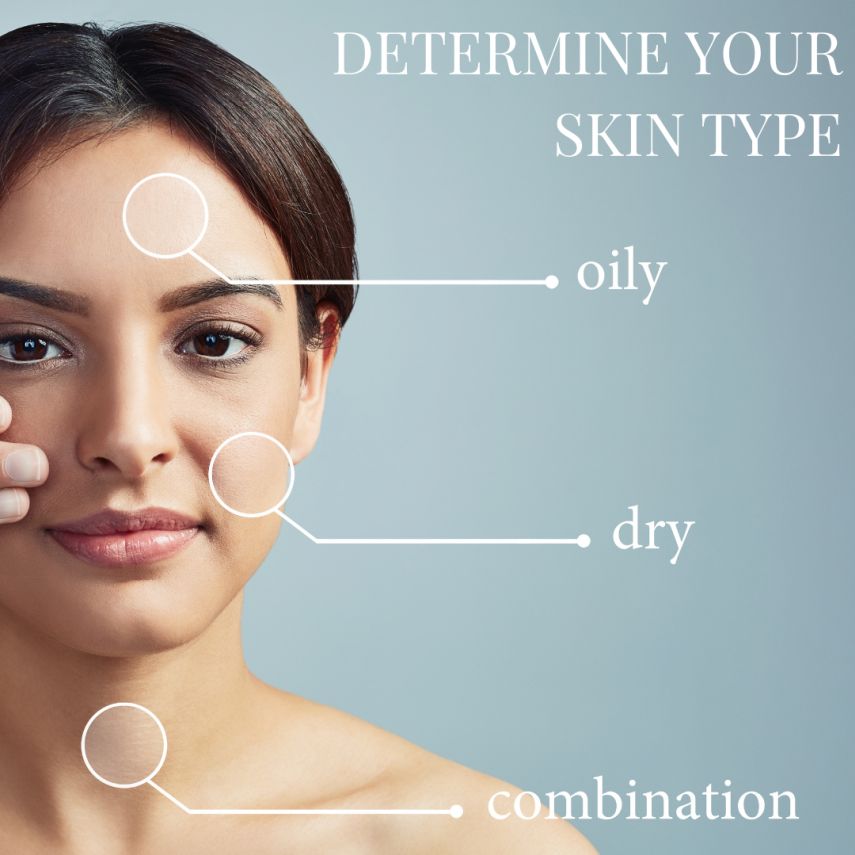 SHOP BARE FACED
Shopping with a fresh face is necessary when it comes to choosing the right foundation shade. The point is to match your complexion, not your current foundation. To make sure your skin is bare, use a MAKEUP REMOVER beforehand to cleanse the skin. If you do wear self-tanner and want to match your foundation to it, we recommend tanning two days before shopping. That way, your tan is fully developed before trying to find a colour match.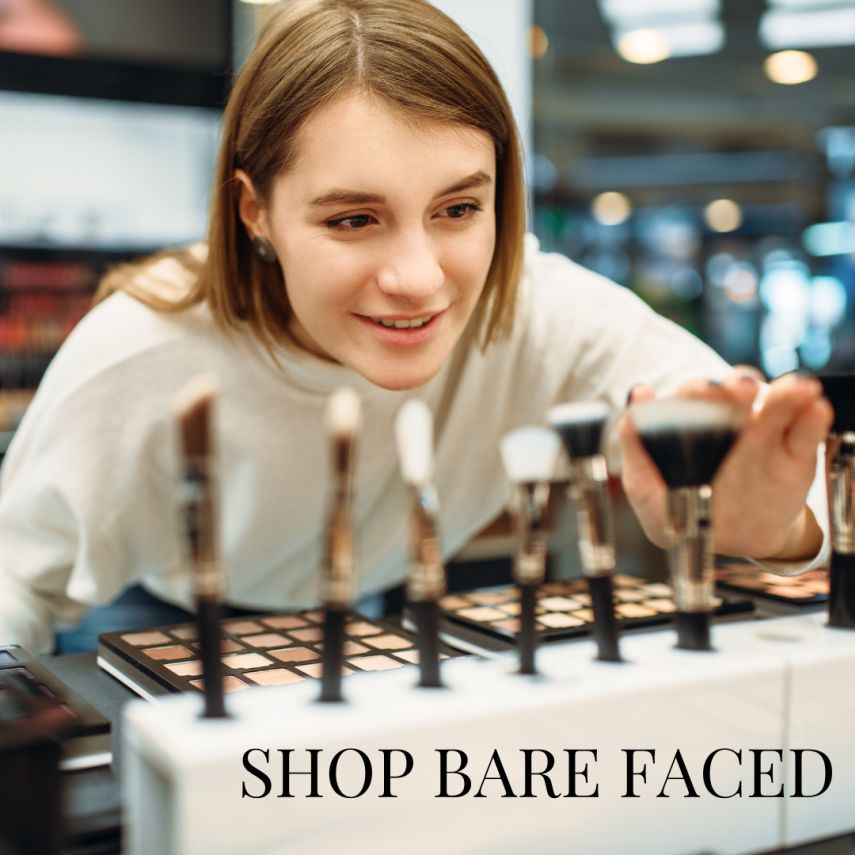 SWATCH MULTIPLE SHADES
Always try multiple shades, even if you are certain that you have found your match. Start with two or three shades that look nearest to your complexion. Swatch them in strips next to each other on your jawline, leaving a small gap between each one and then blend them out. If the foundation disappears into the skin when blended, it is a true match. Make sure it blends seamlessly with face AND neck to avoid you from looking like you are wearing a mask.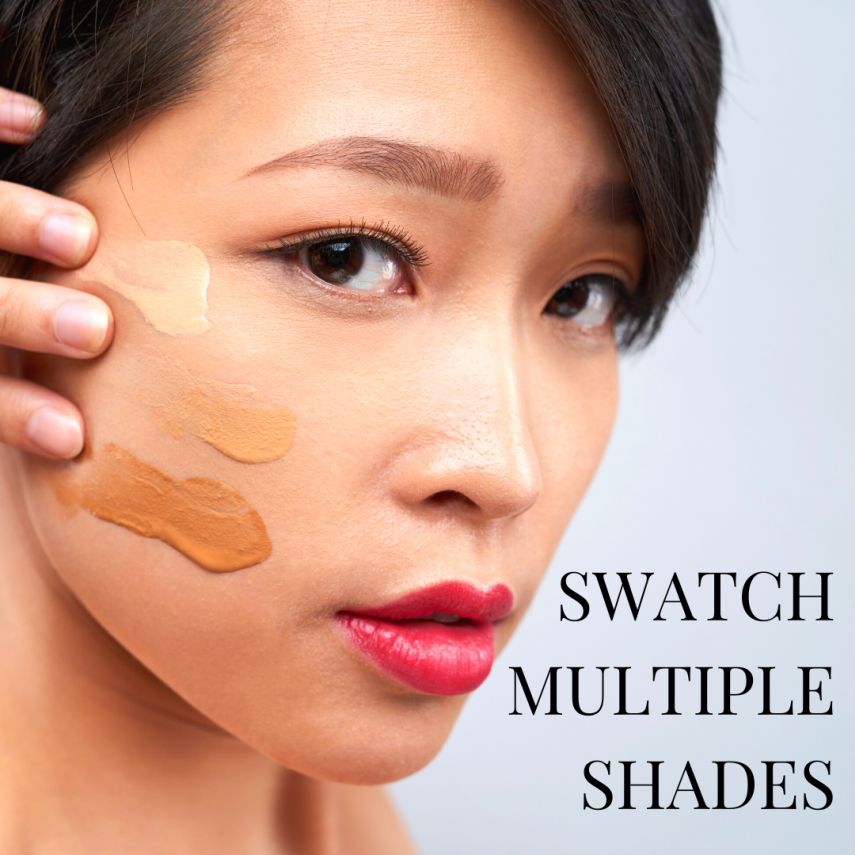 TRY BEFORE YOU BUY
We highly recommend asking for a sample to take home before buying. Especially if it is a high-end foundation as there is nothing worse than spending big dollars in store to then come home and be disappointed in the product. Always check the way your foundation looks in natural light and how it wears throughout the day before making a commitment. Foundation can also oxidize on your face and change colour as it dries or sets, so be mindful of this. Taking a sample will also help with making sure you do not have irritations or allergies to any of the ingredients. Most of the time, these sensitivities may not show up right away. Taking it for a longer test run will give you more insight to how it will react to your skin.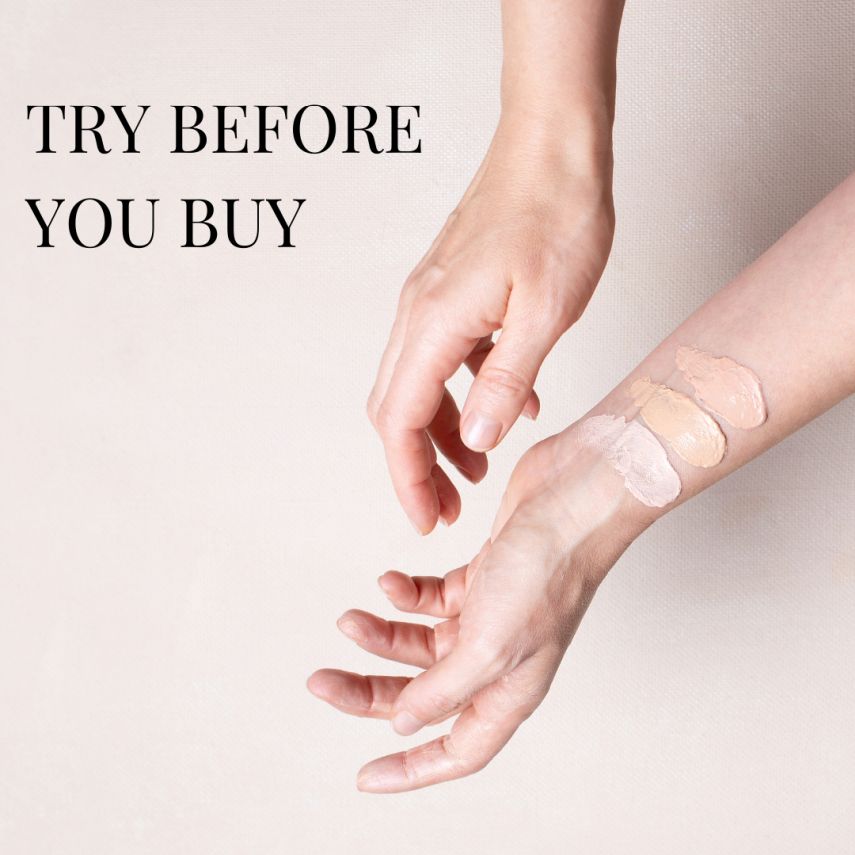 GET COLOUR-MATCHED SEASONALLY
As the seasons change, so may your complexion. Depending on how much time you spend outdoors, your skin might be slightly darker in the summer months, paler during the winter and various shades in-between during Autumn and Spring. If this is the case, one foundation shade will not work all year round and you may find you need to change your foundation to suit. We recommend investing in both a 'Summer' and 'Winter' foundation. Then you can blend the two together to tailor the right colour match as you transition through all the seasons.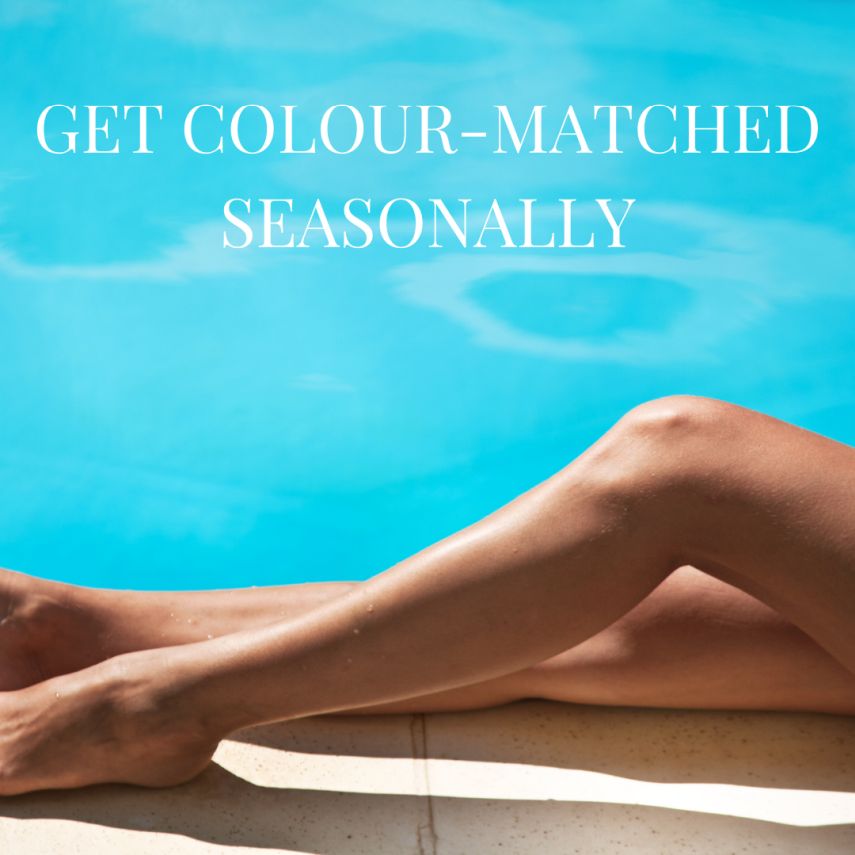 We hope these tips and tricks help you mind the best foundation to suit you! Let us know in the comments below what your undertone and skin type is!
---
Leave a comment