The Best Face Pallets for Different Skin Tones
Author: Michelle Teeken Date Posted:10 March 2022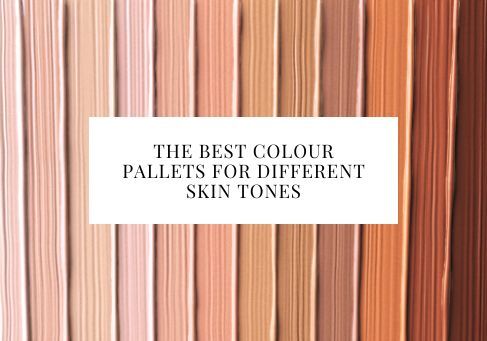 Certain colours that might look good on another person may not suit you, and vice versa. Take a closer look in the mirror and analyse your features. Consider what tones you have and choose what is most complementary to that.
We have put together a guide below on what is traditionally most flattering on different skin tones, hair shades, and eye colours for reference.
Do keep in mind, makeup has no rules. If you like the way certain colours and makeup looks on you, go for it! Have fun and feel free to get creative. Makeup is meant to enhance your beauty and be a form of self-expression and style.
SKIN TONES:
We covered HOW TO CHOOSE THE RIGHT CONTOUR FOR YOUR SKIN TONE in one of our earlier blogs, but what about blush?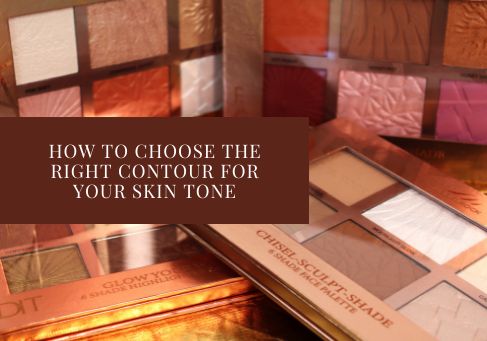 Adding some colour with blush to your makeup routine can keep you looking youthful and fresh all day. Many makeup beginners will overlook selecting an ideal shade, and simply use the first pink shade they can find. Below, we have compiled a list of what blush shades complement different skin tones the best.
If you have a pale to the fair complexion, baby pinks, soft peaches, soft corals, and sheer plum tones will complement the best.
If you have a medium complexion, apricots, peaches, and berry tones will complement the best.
If you have an olive complexion, warm peach, rose, bronze, and copper tones will complement the best.
If you have a dark complexion, hot corals, warm reds with a rich undertone and deep neutral pink tones will complement the best.
If you have a deep complexion, brick red, berry, deep plums, and tangerine tones will complement the best.

HAIR SHADES:
A hair colour change can make a dramatic difference and can transform your overall look. But the transformation does not end there. Do not be surprised if you may need to adjust your makeup routine and products to suit your new hairdo.
If you have blonde hair, soft nudes and pastel makeup shades will compliment your light hair best.
If you have brunette and black hair, nudes, light brown, mocha brown, deep browns, bronze, purples, and berry tones will compliment your dark hair best.
If you have red hair, bone, taupe, apricot, earth tones, and copper shades will compliment your red hair best. If you are feeling bold, try plums, greens, and greys.

EYE COLOURS:
Last, but certainly not least, is considering your eye colour. Universally, various neutrals and browns will suit all eye colours and complexions. But there are other hues on the colour wheel which can make your eyes pop! Here are some simple steps using the colour wheel to find out what they are.
Step 1: Select a region on the wheel that best represents your eye colour.
Step 2: Bring your attention to the regions opposite your eye colour on the wheel.
Step 3: Experiment with the tones in this opposite region. Try lighter or darker variations, depending on your complexion and hair colour.



For blue eyes

, try orangey earth-tones, rich browns, and shimmery greys. If you want to make your blue eyes pop and are not afraid of drama, try a dark smokey eye.

Brown eyes

suit almost any eyeshadow colour. Stay with neutrals for a natural look or enhance the warmth of your eyes with golds and bronzes. If you are feeling bold, try using contrasting colours such as blues, purples, and greens.

For green and hazel eyes

, try neutral pinks, taupes, earth-tones with warm undertones and golds. For a contrasting effect, try shades of purple instead.

For grey eyes

, try neutral browns, silver, gunmetal, or icy blue shades.

Once again, we want to remind you that this is simply a guide and there are no rules to makeup. So #GetYourModelRockOn and let us know in the comments below what your SIGNATURE MAKEUP LOOK is.
---
Leave a comment