How To Use An Eyelash Curler
Author: Michelle Teeken Date Posted:15 April 2022


Lash curlers are one of the best ways to open up your eyes. They create a bold impact to your natural lashes, giving them an instant lift. They are an inexpensive must-have in any makeup lovers kit! We are so excited to be introducing our four new lash curlers, which are coming soon to our GOLD LUXE BEAUTY TOOLS collection! Keep reading to find out how to use them in your makeup routine.
STEP 1: CHOOSE THE RIGHT CURLER FOR YOU:
Before purchasing a lash curler, you want to make sure you have the correct one for your style and routine. Also, take into consideration investing in one that is excellent in quality. Our GOLD LUXE BEAUTY TOOLS are made with specialty pearl gold electroplating for a beautiful, elegant look, strength, and longevity. The lash curlers are constructed with white silicone pads so that your natural lashes can be seen easily through the closed curler. Each curler has double body handles that provide maximum comfort and make them easy to control. See our range of GOLD LUXE Lash Curlers below to see what best suits your lash needs:
STEP 2: START WITH CLEAN LASHES
Eyelash curlers do not ruin your lashes if they are used correctly. Make sure your lashes are bare before curling them. If there is some makeup fall out or build up from your prior makeup application, take some remover on a COTTON TIP and wipe your lashes clean. Curling your lashes with mascara already applied can cause damage, which is why you should always curl your lashes before applying your mascara. What can happen is that the left over makeup or mascara can 'bind' your natural lashes together during the curling process, creating stubborn clumps which are difficult to remove at the end of the day.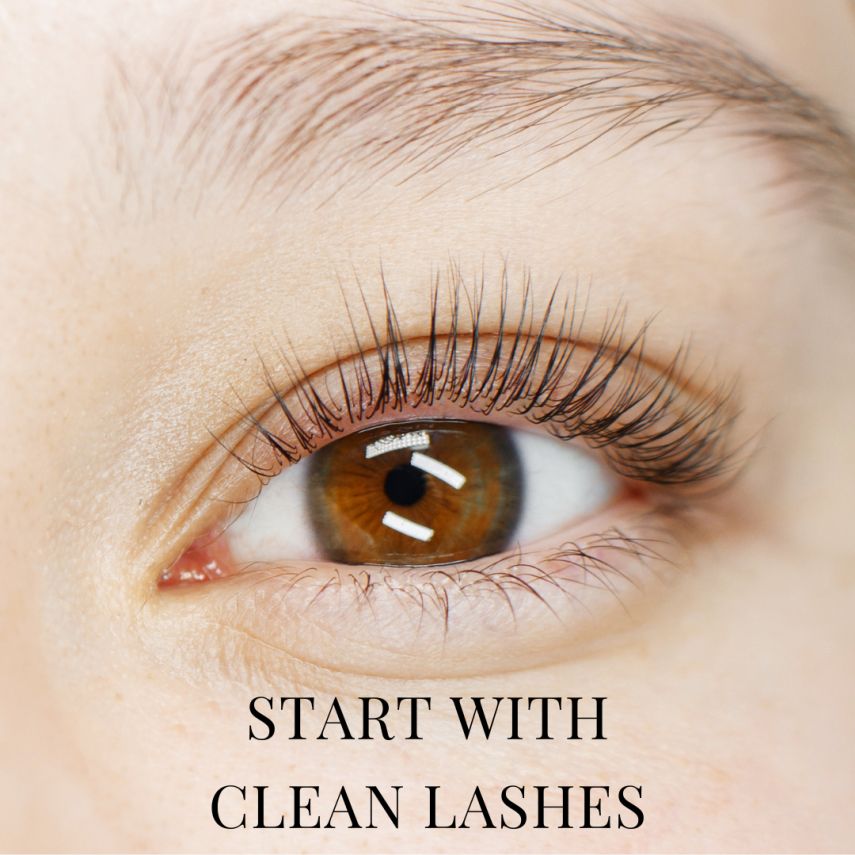 STEP 3: CURL YOUR LASHES
To curl your lashes, keep your eyes open, open the lash curler completely and bring it towards your upper lashes. Put your eyelashes in between the upper part and the padded bottom base. Keep as close to the root of your eyelashes as possible, but with enough space to prevent you from pinching your skin.
Make sure that all of your lashes are inside the eyelash curler, then clamp down on your lashes softly. Gently squeeze your lashes and lightly pulse for around 10 seconds. Gradually work the curler upward and repeat these steps. In doing this, it will not only give your lashes an instant lash lift, but some curl as well. If you skip this step, your lashes may be lifted, but your lashes may not look 'curved'.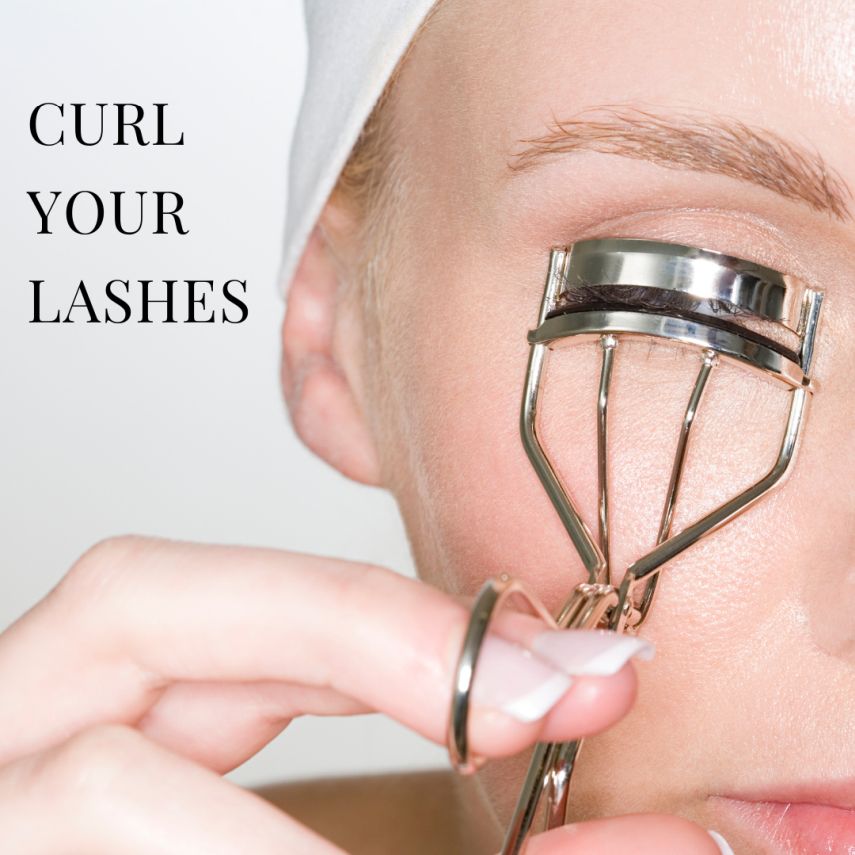 STEP 4: APPLY MASCARA
Once your lashes are curled, it's time to apply your UPTOWN LASH MASCARA. Start by placing the brush at the base of your lashes, then gently wiggle the wand at the base of your lashes before sweeping it up to the tip. You can create multidimensional lashes in one coat, or opt for a second coat for a bolder lash look. Our highly pigmented formula provides 3-in-1 benefits for length, volume and curl so you can have your best lashes yet. You can stop here, or optionally you can add false lashes.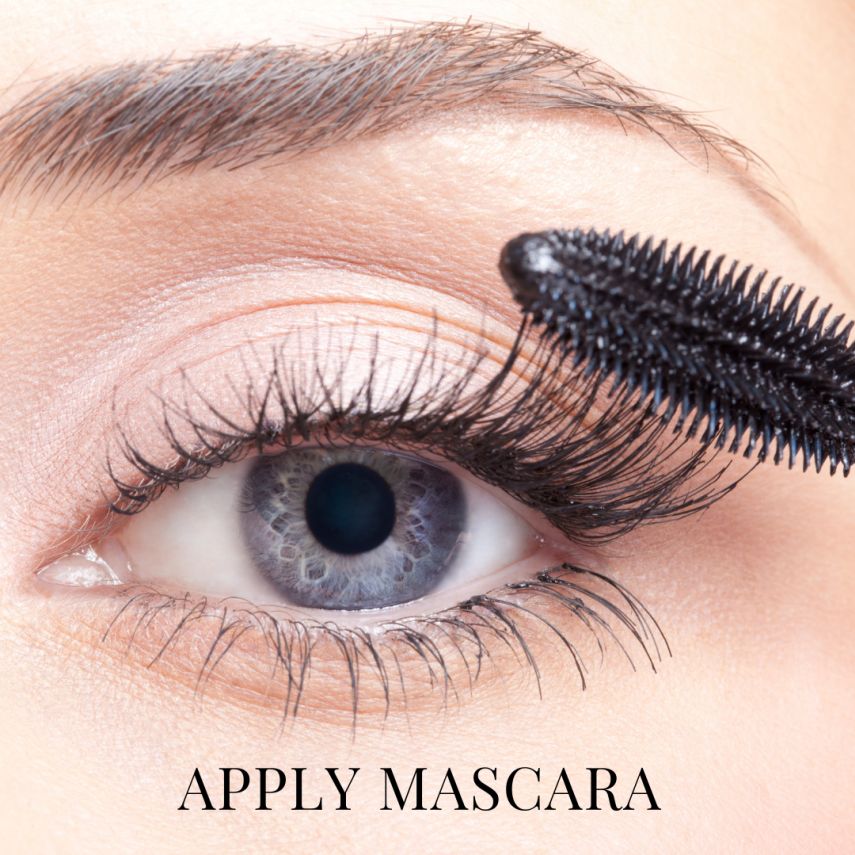 STEP 5: CLAMP YOUR LASHES AND FALSIES TOGETHER
If you have decided to add fake lashes, you can use the ULTRA-MINI PRO EGDE or PRO EDGE X-TRA curler to clamp your lashes and falsies together. Their edge-free design makes them the perfect curler for this task! Doing this step will eliminate any gaps between your natural lash line and false lashes, creating a seamless blend. Before curling, just make sure your lash glue and mascara is completely dry.
Take the lash curler, open it completely and bring it towards your upper lashes. Place your natural and false lashes in between the upper part and the padded bottom base. Keep a small distance away from the root of your lashes, curling too close can cause the curler to stick to any LASH GLUE residue. Gently squeeze your lashes and lightly pulse the curler for approximately 3-5 seconds. Repeat this step all the way along the lashline until all parts of your lashes are blended together.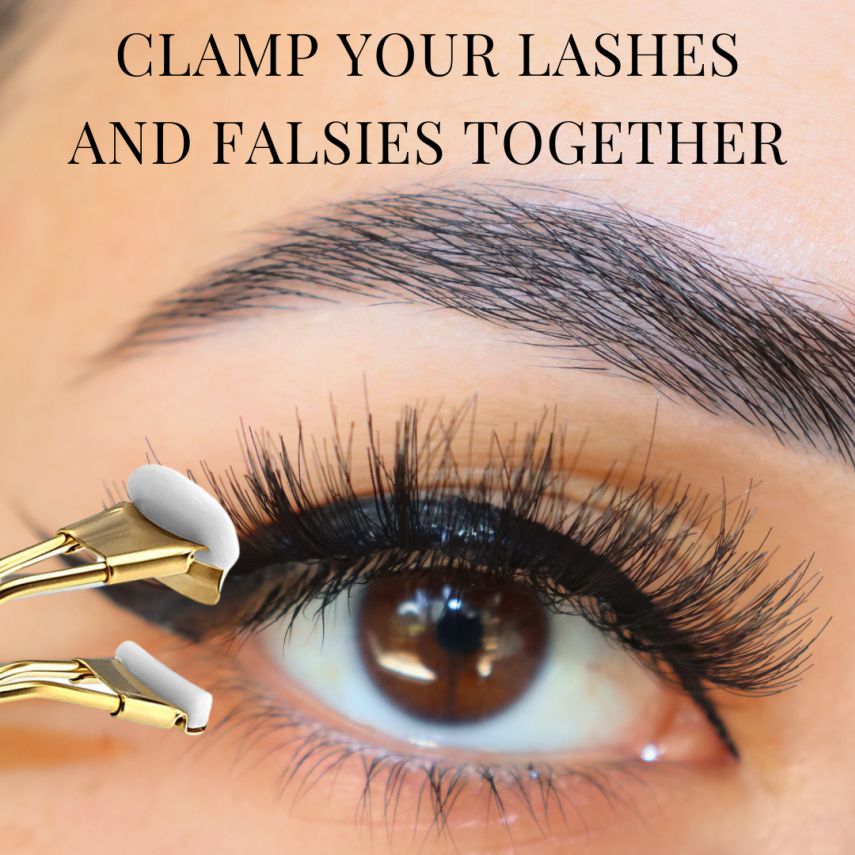 STEP 6: CLEAN YOUR CURLER
Make sure to maintain your eyelash curlers to keep them in tip-top shape! Cleaning your lash curlers is essential as this will prevent an eye infection or damaged lashes. Use makeup remover or anti-bacterial soap frequently to get rid of any makeup residue on your curler. The RUBBER PADS on your curler should be replaced every 3 months as well.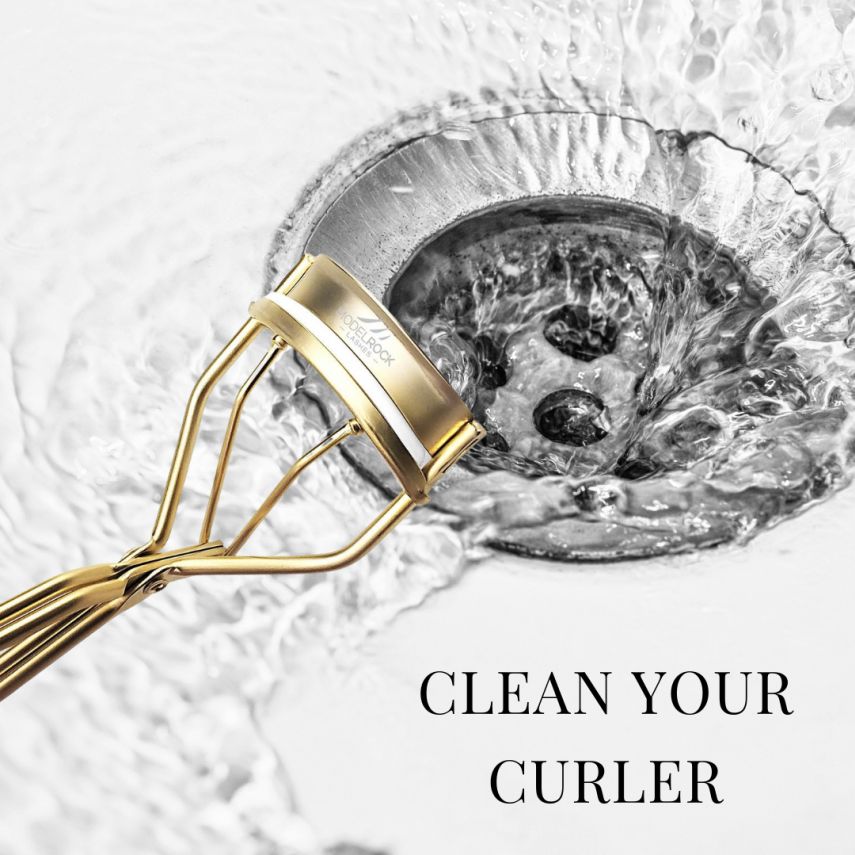 Let us know in the comments below which eyelash curler from our GOLD LUXE BEAUTY TOOLS range you will be picking up when they launch! Do not forget to follow our FACEBOOK & INSTAGRAM pages to keep up to date with our latest news!
---
Leave a comment