Huda Fode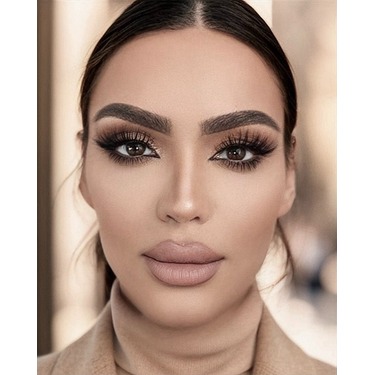 I am Huda Fode CEO and founder of Huda Makeup Studio Limited (@hudafodemakeup) and a former model who has been working in the beauty industry for over 22 years.
Makeup for me is self-confidence and self-worth. I always like to start a new day with a fresh new me by adding a little bit of powder, blush and pop on my MODELROCK natural lashes, add lip gloss and I'm good to go with my day.
In my whole career I have been struggling with fake lashes as I always wanted that extra attractive eye makeup finish but I have never found the proper light weight, non-spiky lashes that doesn't cause me watery eyes and ruin all my makeup application until I finally found MODELROCK lashes six years ago, since then they are my only choice of lashes.
My goal is to empower every woman I work with to have the comfort of getting her dreamy eye look without suffering with blurry eyes from heavy lashes. MODELROCK are 100% natural, real human hair lashes with a very thin lightweight almost invisible base. MODELROCK made sure that they are very affordable for everyone to have a pair to enjoy the vegan, cruelty free, high quality lashes. The fact of MODELROCK expanding their range and having their own cosmetics line using Vegan and cruelty free natural ingredients is an amazing resource for the beauty industry.
I have teamed up with MODELROCK to give all my glowing stars 25% off their product range **(excluding all of the 'BULK Pick 'n' Mix Lash ranges)**
Feel free to use my special discount offer code with your purchases at the checkout - HUDA25
---