Courtney Hollins - HERE FOR IT Collection
Author: Michelle Teeken Date Posted:2 December 2022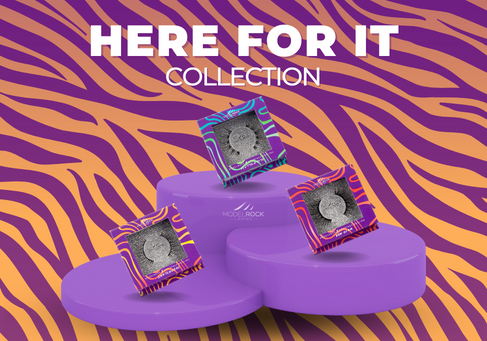 If you're a part of the Australian makeup and beauty industry, you'll certainly know who Courtney Leigh Hollins is! Courtney has established herself as being one of Australia's top makeup artists who is completely unfiltered and raw… and we're HERE FOR IT! Courtney has been a part of our MODELROCK family for many years now and we're excited to have launched our lash collaboration with her.
WE'RE EXCITED TO BE FEATURING COURTNEY IN THIS BLOG AND HAVE ASKED HER SOME QUESTIONS ABOUT THE COLLECTION!
What inspired you to create this collection with MODELROCK?

"I love variety with it comes to lashes because I know firsthand how different eye shapes vary from one to the other. Working on clients daily makes me fully aware that certain lashes just don't suit everyone, so by creating the 3 different styles everyone will get a perfect match. I have also been a die-hard fan of MODELROCK Lashes since the beginning of my professional journey. I feel like we vibe and having the opportunity to create this collection has honestly been surreal for me."
How did you come up with the amazing lash names?

"The styles of the lashes made the name choices quite easy lol. I have no idea how they came to me so quickly but I'm glad everyone loves the names haha."
Which style is your favourite from the range and why?

"Oooh I actually love them all for different reasons. Each lash suits a certain makeup style and I do all 3 of them regularly. BUT I think FLUTTERTITS because it works for natural and glam!"
How do you like to apply these lashes?
"Always making sure I've trimmed enough off from the outer corner, so they fit my eye perfectly. I prefer to use LATEX FREE GLUE as I find it quicker to work with. Once I've applied the lash, I give a little squeeze together with my natural lashes and then build up the centre of the lashes with MASCARA! Perfection every time."
If you could pick anyone in the world, who would you love to see wearing this collection and why?

"BAILEY SARIAN! I'm such a huge fan of her talent and personality and I think she'd rock this collection."
No rules? No worries… HERE FOR IT is a truly beautiful lash collaboration. Amp up your look and flutter those lashes your way beauties! There are three amazing styles in the collection to suit all your lash needs:
"Snatchural" lashes are light and fluffy but with a good amount of length to be seen with any style of eye makeup.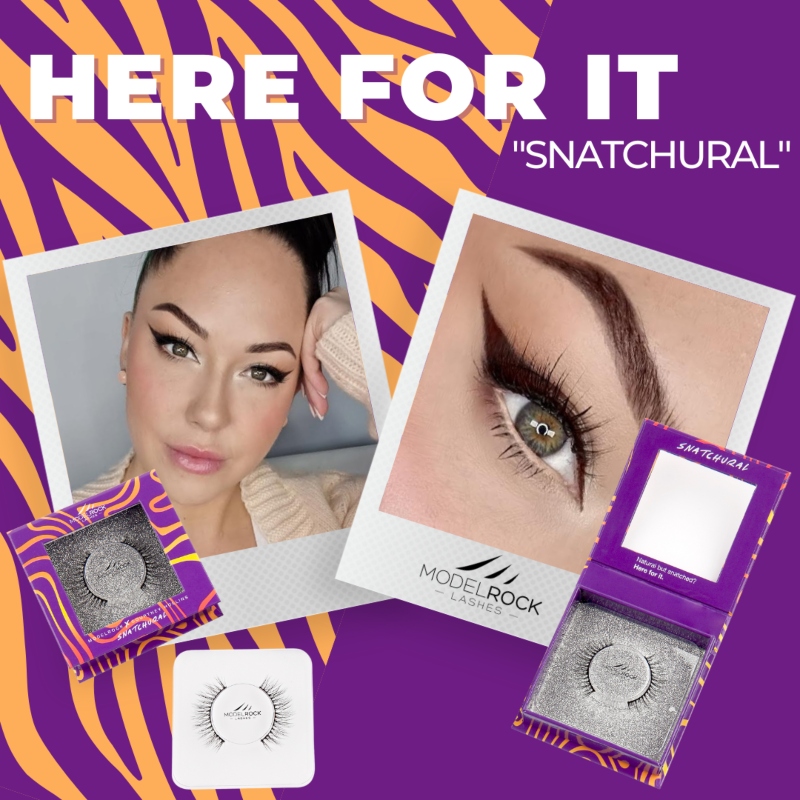 FLUTTERTITS - Flutter those lashes boo, everyone's staring!
"Fluttertits" lashes are long, flared, and ready to party. Beautiful with natural or glam makeup looks.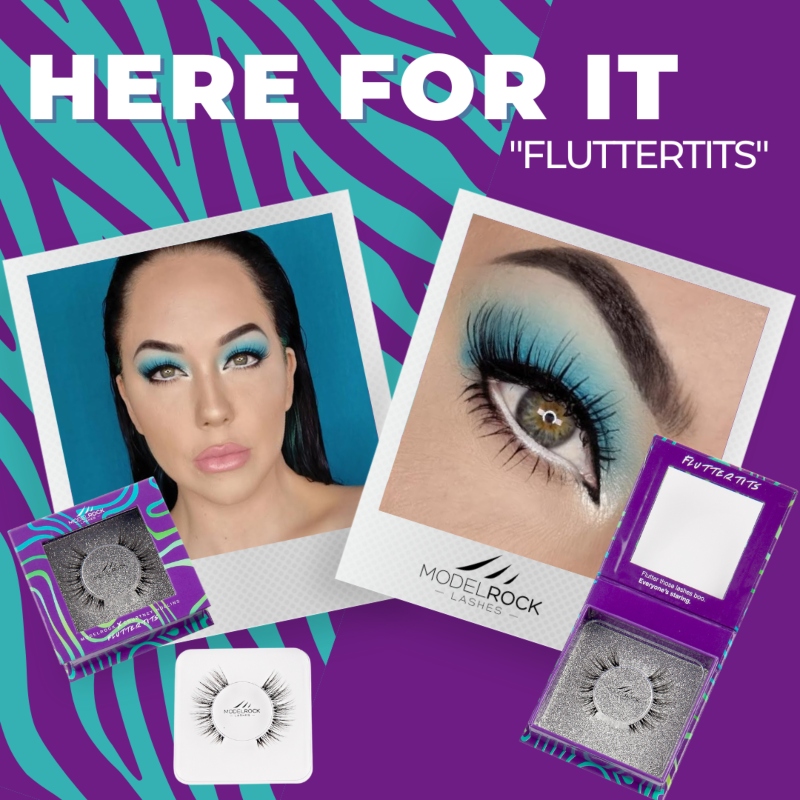 WOW GLAM - Subtle who?? We don't know her…
"Wow Glam" lashes are for the drama queens. After a little bit more? These are for you.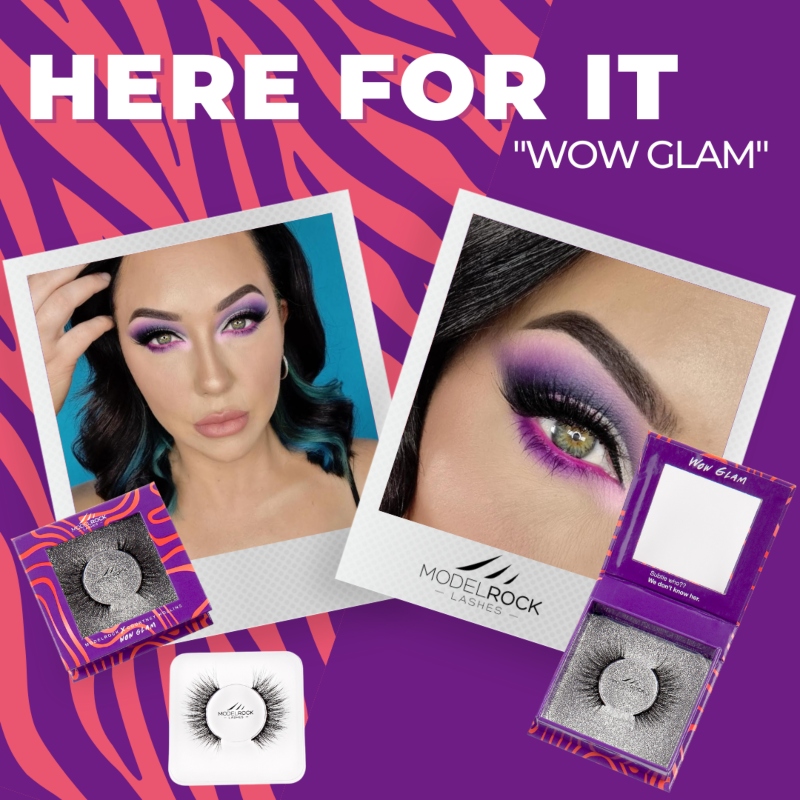 All styles are made from premium Faux Mink materials and are reusable up to 25 times when handled and treated with care. Check out our previous blog on HOW TO CLEAN YOUR LASHES WITHOUT DAMAGING THEM.
The "HERE FOR IT" collection is available to purchase on our WEBSITE or at CENTRE OF ATTENTION MAKEUP.
---
Leave a comment